So, What If Wednesday's are a series we're introducing to provide a 'what if' scenario on specific companies; how they may utilise our product to identify companies visiting your website, what's the benefit and how it can potentially be commercially run for the company in question. 
We aim to drill right down into the finer detail and provide an inside-out approach on how our product can deliver some truly awesome results for them. 
Our What If series starts with Deloitte….

What if I were Deloitte, how would I use Whoisvisiting.com?
I'd like to start by declaring I'm by no means an accountant – admittedly, Whoisvisiting.com do have a great client base within the accountancy and financial world along with some of the leading financial official organisations (no names mentioned!) so it lends well to our analysis.
I don't have the official qualification but do certainly have a solid grasp of various marketing and lead generation activities for accountancy firms. What better first candidate for our What If Wednesday's than Deloitte. 
Who are Deloitte?
For reference, here's Deloittes official website (http://www.deloitte.com). They're a global player in the world of accountancy and a big hitter across various U.K, European and Americas. Their knowledge is their selling point. 
Deloitte are a mammoth of a company – I'm sure they'd admit that also. They service regionally, nationally and internationally across a range of clients range across all industries. 
If I were Deloitte, where would I start?
1. Qualify the Whoisvisiting.com product.  First things first, understand exactly what Whoisvisiting.com does – who utilises our product, what regulatory control do we have over data control and management, can we operate internationally, etc. (FYI, we're registered with the Information Commissioners Office conforming to all standards, we also have super-strict measures around how our data is handled – so much so we meet the standards of leading global courier, corporate, officials and charities).
Before proceeding, it's key for a company like Deloitte to realise potential commercial value in the product and have an initial indication on how our tool can be rolled out internally and data be utilised effectively.
2. Deloitte Key Stakeholder internal review. Circulate the proposition to key stakeholders within Deloitte.
We've got a great FAQ's page which answers a lot of questions but if I was Deloitte I'd be directly on the phone to one of our team understanding the finer detail, putting a serious case forward on exactly why Whoisvisiting.com would deliver benefit to Deloitte. Within this stage is addressing the internal audit process around the product and how this marries into Deloittes infrastructure. Key decision-making may include: – What business intelligence will be delivered? Can Deloitte provide any forecasts on prospects generated (broken down by geography), competitors, suppliers and other supply chain identified visiting your website? Is there any further added-value generated? – What's the set-up process and cost implication to trialling/trading? (Our one and only plug in this article: it's a two minute set up by the way!) – Technically is Whoisvisiting.com compatible with the singular or range of internal CRM's used to manage Deloittes customer data, marketing automation processes and any further additional I.T. requirements to audit. – Resourcing for managing data. What are the requirements for building Whois generated leads into day-to-day activity, their routines and the impact of this on existing trading business. – Compatibility with third party applications and agencies. An understanding on Deloittes existing web and marketing agencies data and whether Whoisvisiting.com may synchronise well with the business intelligence received? There's a load more that Deloitte would look into but hopefully the above provides a structured insight on audit on usage of software. 3. The fun part… Deloittes action plan! Assuming all of the above conditions were met, Deloitte signed up to utilise our product to identify the companies visiting our website  – here's what I'd do: Deliver an M.V.P. In product terms this is referred to as a minimum viable product, this means a product that can be taken to market in it's bearest commercial form (and minimum risk). Applying this logic to Deloittes opportunity, it's about building a scenario whereby Deloitte are able to test, trade and action on results in their minimum form without drastically impacting the bigger picture. In the case specifically of Deloitte, I'd find a willing guinea pig within the company (potentially one of the regional firms that's got a glint in their eye for smashing sales/billing targets) and use them to pioneer the product. Stage 1 – Delivery of MVP – Deloitte install Whoisvisiting.com tracking code on the website to track companies visiting the website. – Create a secondary user (let's say for examples sake it's Simon Miles, Business Development at the Deloitte Southampton office). – Set up real-time notifications for Simon as well as daily CSV downloads of all of the companies visiting Deloittes U.K. website (feel free to set up some filters to eliminate companies based on location to make the job more efficient).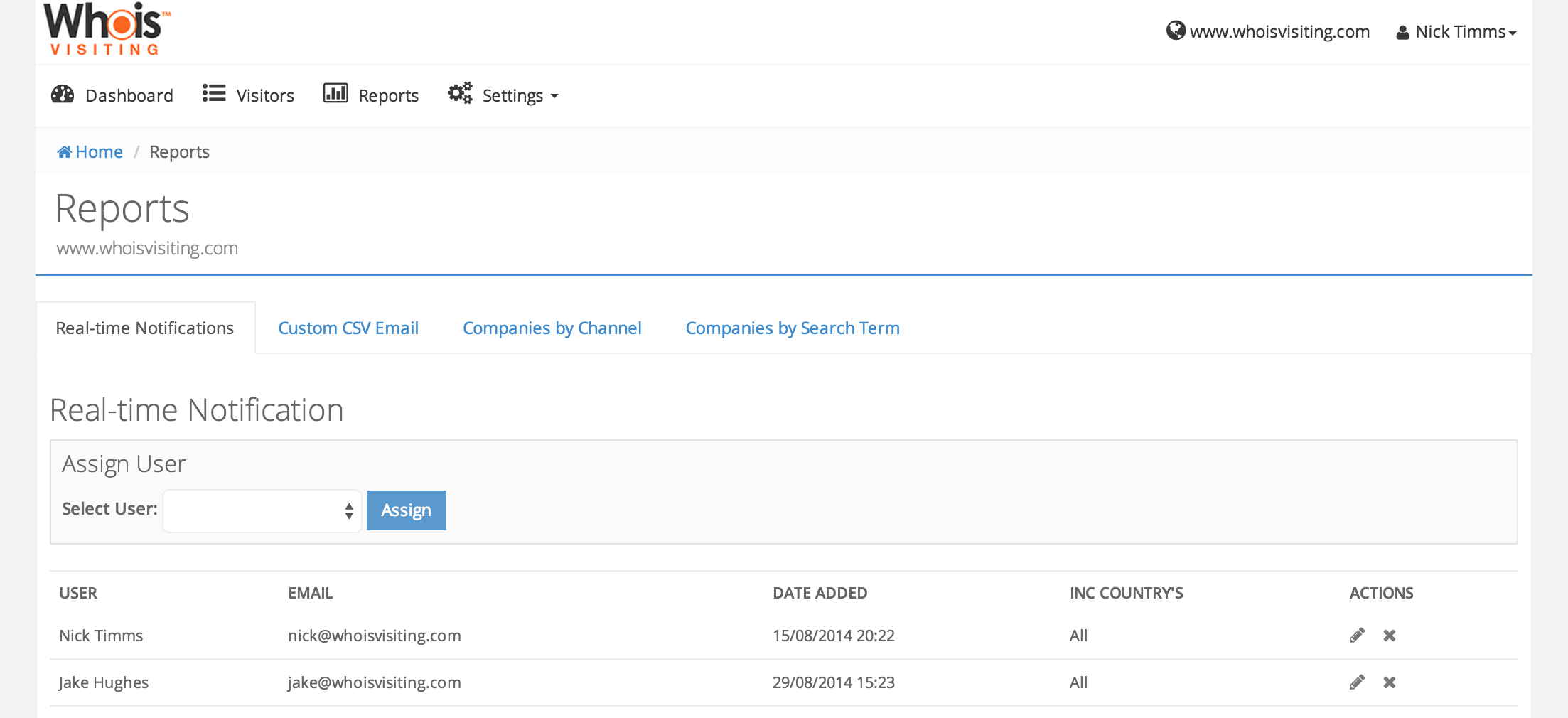 – Empower one person within one office (i.e. Mike at Southampton) to use the Whoisvisiting.com at his discretion. This means receiving the real-time notifications on new companies and discretionarily referencing against customer base, if new prospect the contact (we have a great article on profiling new business visitors). Mike will also be able to manually use the data and see existing customers browsing potentially new/additional services on the Deloitte website. A great way to upsell and understand what new service lines and timescales that your existing customers have on new lines? A great way to increase your fee income per client? We think so… There's a load of other cool things Mike will do over this period (but I promised I would not plug Whoisvisiting.com any more in this article!). Stage 2 – Feedback!  We're hoping Mike feeds back to Deloitte central head office around the added value and insight that the Whoisvisiting.com has provided. More importantly, this isolated case will enable Mike to feedback on areas of concern; areas that need refining, that may currently be cumbersome for Mike to manage within his day-to-day tasks. – How effective were the real-time notifications when needing to reference against an existing customer database? – How has Whoisivising.com impacted the current regional pipeline (new customer increase) – How has Whoisvisiting.com impacted the current regional pipeline (increased fees on new service lines from existing customers) – Was there a benefit to tracking competitor visiting and their browsing history? – Was there a benefit to tracking supplier visiting and their browsing history? – What's the commercial impact on resourcing up or adding job function and/or lead sources to current business development roles? – Moving forward are there any general efficiencies that can be achieved through Whoisvivisiting.com settings, e.g. filtering reports to only generation based on geographies or other predefined criteria? Again, there's a load more review points that Deloitte would address to improve efficiencies of the operation. The above is key to a phased roll-out of our product with stop/go gates based on success to avoid pitfalls later down the line. Again due to the size of Deloitte there's considerations around territories outside of the U.K. and whether there are bigger implications to this – a lot to consider when you're the size of this accountancy giant! Stage 3 – Roll-out At this point we're assuming the Southampton Deloitte has delivered some value in terms of identifying new business leads. So what next? 1. Create a roll-out strategy. This won't be new to Deloitte so it's suggested that deploying a new product or strategy is done so using the same mechanics as Deloitte would with other softwares/services. 2. Set up users within the Whoisvisiting.com admin panel broken down by location and filter the various reports/information according to location also. 3. Create some formal processes (working with the Southampton office) on best practices to manage and nurture the visitor data and roll-out to each of the offices. This will include potentially utilising and integrating with internal CRM systems, methodologies of contacting companies, and general management and timeliness of actioning data. It may be worth considering empowering one 'owner' per location who is tasked with owning and managing (even dispersing out leads) to various people within the particular office as opposed to multiple. We've found a number of different ways work with some of our large clients but generally there is a need for an administrator level operator of a local office in order to consolidate and ensure that processes are correctly maintained. An important note. There will always be a refinement process on implementation of new technologies. The key is in mitigating issues by planning correctly and leaning on tried and tested processes (both internally and through third party experiences and guidance on process).  Stage 4 – It's not just about the core business!  Of course Deloittes core business of providing accountancy services is key. But what other benefits are there? Recruitment?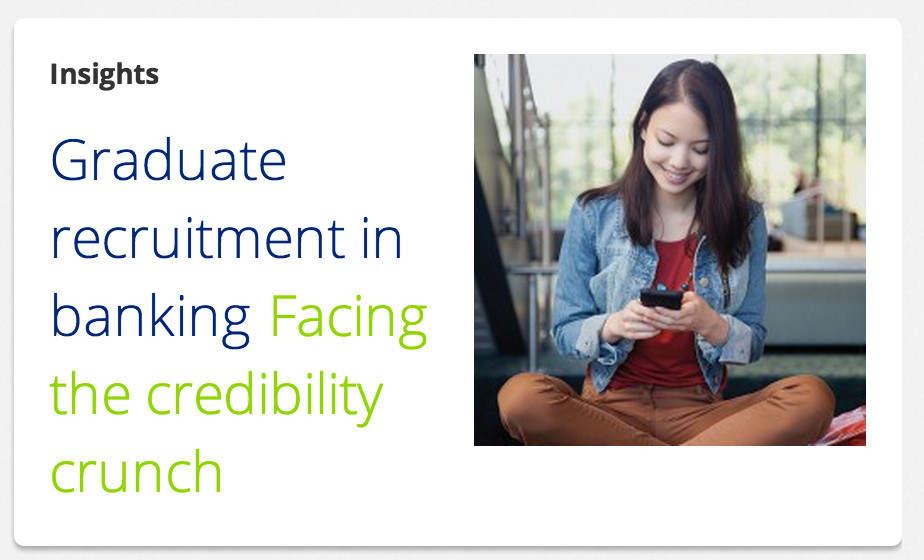 It's interesting how there's such a prominent recruitment drive on the homepage of the website. Could Whoisvisiting.com provide a great insight on the traffic from certain universities and empower the HR side of the business to provide more efficiencies across their recruitment process? Specific marketing campaigns?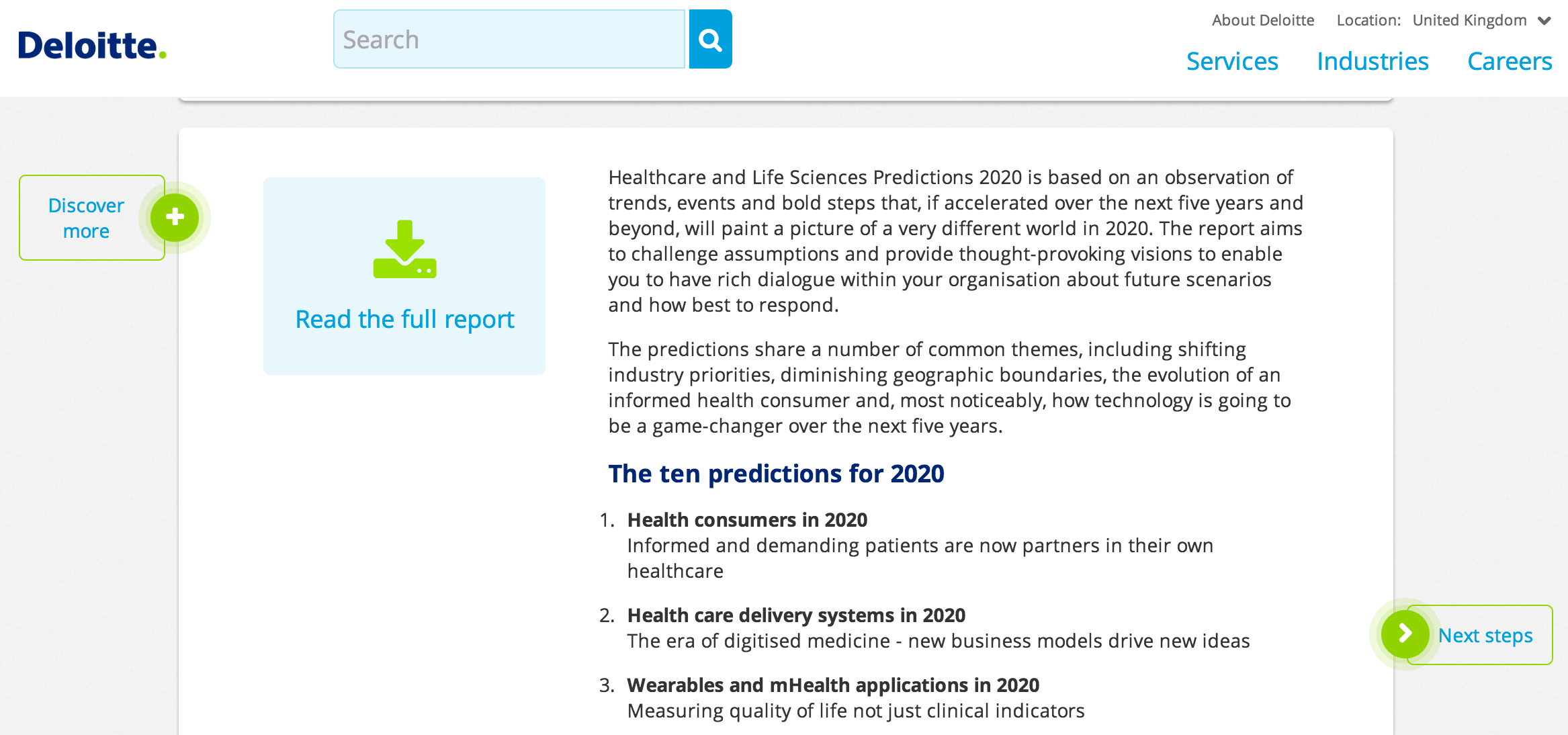 Marketing campaigns are imperative in any business. Would there be value in providing an additional layer of insight into Deloitte's marketing Management Information in the form of the companies who have engaged with a specific campaign and how far through the funnel various companies have gone? Cross-pollination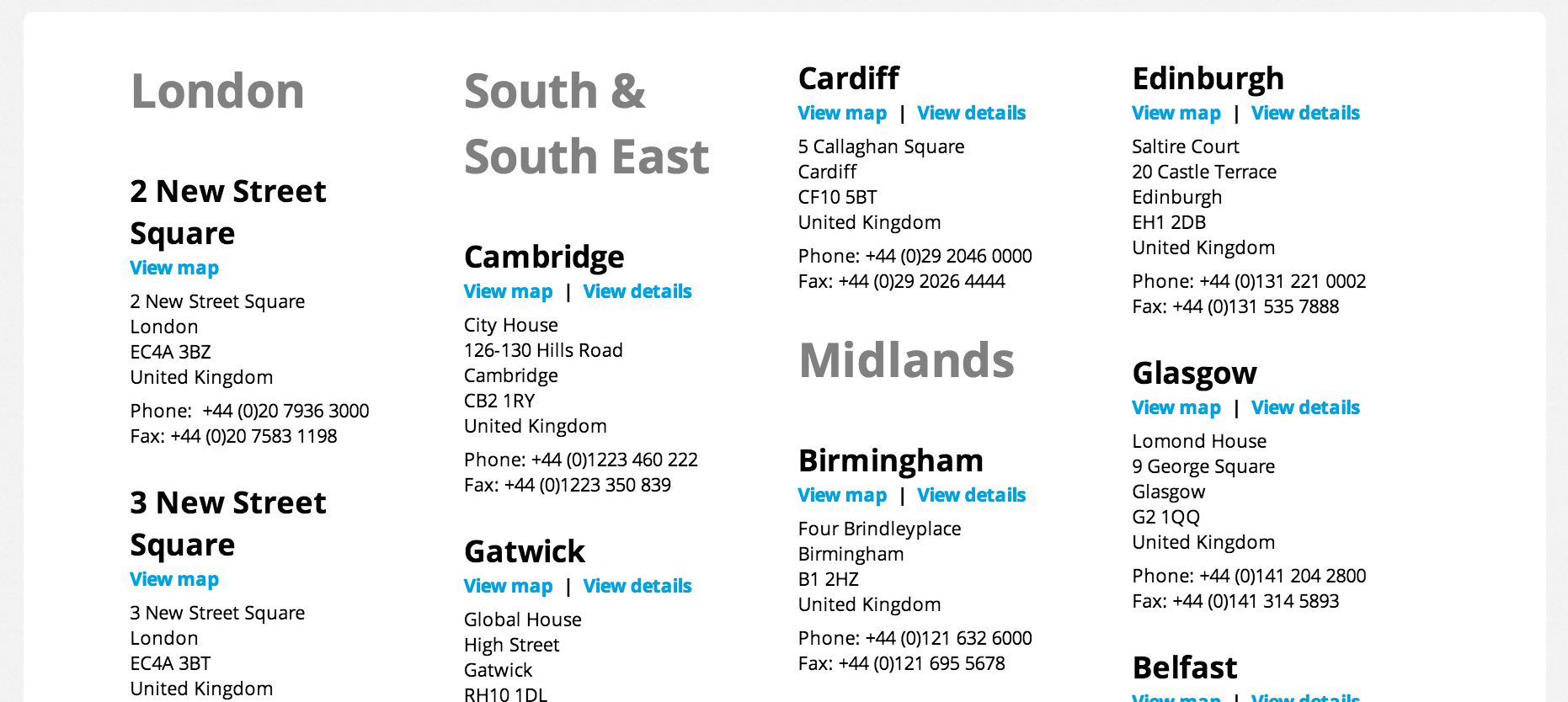 What's in it for the other offices? There may be some cross-pollination between various Deloitte offices with corresponding customers who have multiple locations. Whoisvisiting.com (utilised correctly) may be able to identify this information. We're hoping our What If Wednesdays provide a thorough insight into some of the opportunities that our product can provide. The aim of our weekly article is to highlight the various different uses of Whoisvisiting.com and how there'll be different applications for different customers. Thanks for taking the time to read and if you're interested in any more info please do give us a shout!