We are not here to criticise the functionality of the Lead Forensics product.
Hi everyone, I'm Ant – I lead growth at Whois Visiting 👋
Today, I will be explaining a little more about Lead Forensics. Here goes.
Lead Forensics provide an extremely valuable & successful solution with a strong Lead Generation service. We are simply looking to outline the differences between ourselves and Lead Forensics in terms of approach, values, functionalities, data, pricing, service and long-term direction.
This is in order to allow businesses to make an informed decision on which will be the most relevant option for their own model, with complete transparency.

"I am spending too much and not getting value for money."
"I don't actually get access to the system until you pay."
"I am in a contract or nearing the end and looking for an alternative."
"I am currently being hard sold to and don't like it."
These are common themes that resonate throughout the industry when talking about Lead Forensics. Below, I want to explain what sets us apart.
Looking for an Alternative
to Lead Forensics?
You are in the right place.

Lead Forensics Comparison
Similar Tool, Cheaper Pricing, Different Service
Whois Visiting and Lead Forensics are similar tools with a few fundamental differences in terms of product, functionality, pricing and approach.
We recognise that success from website visitor tracking software can be enhanced in four different ways:
Driving greater quantities of relevant website traffic
User-friendly dashboard and automation
Data quality (Identification of businesses)
Effective follow-up process
We educate our clients to identify more website visitors with effective marketing campaigns by ensuring every dashboard is configured to suit the specific requirements of each business.
We provide on-going support to maximise the potential of the website visitor data in terms of direct selling or integrations. Our aim is to provide a complete data experience. Target, identify, qualify & convert – Join our ambitious Data Vision.
Whois Visiting and Lead Forensics' process of IP Tracking and data collection are extremely advanced and intelligent. Both are similar, using unique tracking codes and sourcing from various databases to identify website visitors as accurately as possible.
Business identification rate will always vary from website-to-website, system-to-system, industry-to-industry. Identification rates can range between 8-20% across all website tracking platforms.
Company Identification Comparison - Monthly

Up to 10K Unique Visitors
We are continuously working to enhance the number of businesses we can identify and to then enrich the quality of that data.
We encourage you to run both platforms side-by-side for a two week period to get the clearest indication of results, functionality and experience.
Does Lead Forensics have a higher identification rate?
No. There is not a direct correlation between the amount of money you spend on website visitor tracking, and the quantity of website visitors you will identify. Identification rate is a constant. Therefore, it is actually the process of putting more money and intelligent efforts into research, marketing and advertising campaigns which will impact the traffic numbers on your website, consequently creating more potential identifications.
Can we compare our Lead Forensics Data with Whois Data?
We would encourage you to do so. In fact, please do not commit to any agreements until you have done so. It is highly-recommended that you run a Free Trial side-by-side to give the clearest indication of experience, functionality and data quality. Contact us to arrange a data comparison session.
Whois Visiting and Lead Forensics are similar tools which identify businesses visiting your website through installation of a unique tracking code.
Lead Forensics charge a higher price for their IP Tracking Solution – up to five times more.
Despite this, you will not receive five times the amount of business leads – or five times as much value from the tool.
With Lead Forensics, Whois, or any alternative tracking solution, the identification rate is a constant. The variable factor is the marketing output and how you choose to proactively follow-up with opportunities.
Adding the Lead Forensics tracking code to your website does not give you an external increase in traffic.
It can't improve your ranking in the search engine.
It won't give you a better click-through rate on your advertising.
It is not a cold data / lead list service, where you pay more and get a bigger sample.
The intention of providing a more affordable solution is to give your business more budget to use on marketing activity and therefore have the potential to identify more businesses, generate more leads and increase sales revenue.
We Calculate Your Price Plan Based On The Traffic To Your Website During The Free Trial Period.
There are no hidden costs. Various discounts are available, bringing the overall price down significantly.
You can take advantage in the following ways:
Why are Lead Forensics More Expensive?
Founded in 2009, Lead Forensics could dictate the cost of their product because there was no competition providing alternative value or functionalities. Whois has now delivered the market with an equally as (if not more) effective system, at a sustainable cost, with an ambitious data vision. We are more than just a website visitor tracking software.
Cost-per Business Identified
A different perspective when considering data and pricing of website visitor tracking software.
Whilst we can calculate an average cost-per business identified, not every one of those companies is going to be a new business lead. Some of the website visitors will be current clients, returning users or non-relevant sessions. Still extremely valuable data and insights.
The cost-per lead will depend on how many of the businesses identified meet your lead generation requirements. Every business has their own lead scoring formula. There will also be different categories of leads and prospects who match in different stages of criteria in your sales funnel.
You can filter the company by creating trigger alerts which match the specific conditions you would consider as leads.
Using variables such as time spent on a website, number of pages visited, if they trigger a key page or if the business is from a particular industry.
Return on Investment (ROI) is a performance measure used to evaluate the efficiency of an investment or to compare the efficiency of a number of different investments. Understand the potential ROI and look at the quality and the impact of the data. Beyond the quantity itself which essentially means nothing without a result.
We can try to predict the ROI using a variable projection formula.
We offer a 14-day Free Trial. This is a full access period, with no restriction to any functionality, feature or service which is not available to a paying client.
In the trial period we will give you every support to take advantage of each day to the maximum potential. Firstly you can take some time to explore the platform for yourself. Then book in a demonstration to receive a complete overview of each area of the tool.
Lead Forensics Free Trial
Lead Forensics Do Not Offer Access To Their Dashboard During The 'Trial'.
Therefore, it is less of a trial of the system but a process of receiving a sample of data and companies. This will be a well-polished document, displaying an excellent and possibly surprisingly positive identification rate of Companies VS Internet Service Providers.
There is no opportunity to utilise any features or to receive real-time visitor notifications.
For pure business identification purposes, this is fair enough. You want to see the number of leads you can collect over the course of a two week period.
But the transition between what you receive during the trial and then an alternative approach once you are a paying user, there is difficulty to guarantee a consistent level of quality.
To gather some further context and clearer understanding, let us take a look at a sample of the online reviews from people who have experienced Lead Forensics.
This is so we can greater familiarise ourselves with customers who have:
Made contact with, or have been contacted by the Lead Forensics sales team
Trialled the Lead Forensics platform
Or longer-term used/subscribed to Lead Forensics
A collection of Lead Forensics reviews discovered on the Internet. These have varying Lead Forensics product and service analysis:
Similar tools, better ROI and a more ambitious vision.
Get started and try Whois Visiting.
Generate qualified business leads from you campaigns using a powerful tracking code solution. Identify real-time website visitors at the top of your sales funnel.
Get Started
Get access and try Whois Prospecting.
Connect with qualified business leads using visitor contact information. Access our directory to explore similar business profiles and build an endless pipeline of qualified prospects.
Get Access
Request early access to Whois Personalize.
Whois enables you to deliver personal website experiences which increase engagements and conversion through live, contextual communication.
Request Early Access
to choose Whois vs Lead Forensics
We want to develop together in a mutually beneficial relationship. The more value your business can get from the tool, the more likely you are to continue to grow simultaneously with us across the B2B industry. We have removed the barrier to entry for accessing website visitor tracking and our pricing, alongside education, allows for an amazing Return on investment month-after-month.
2. More transparent and flexible
We are fully transparent in our offering and services. Full access free trial, clear pricing plans, flexibility in helping you maximise the potential of this powerful data.
3. Better service and more education
From code installation to closing yet another deal. We are here to assist and support in any way we can to maximise your experience using Whois. We intend to be a fundamental part of the journey in growing your business revenue with additional prospects and follow-up.
Lead Forensics alternatives

Until recently Leadfeeder were a Google Analytics plug-in with appealing integrations. Since switching to a tracking code solution, we can't comment on the strength of their data without qualifying more comparisons.
See comparison

Visitor Queue is another example of a practical and effective insight platform for business visitors. Run Whois Data alongside Visitor Queue to establish which platform is the most effective for your business.
See comparison

We pride ourselves on the quality of our data and the process we are creating around maximising the potential of it. Run Whois Data alongside Albacross to establish which platform is the most effective for your business.
See comparison
Some of the friendly faces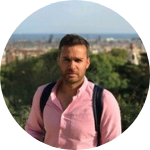 A serial startup Entrepreneur and Founder @ Whois, Nick continues to advise the company in all things SaaS.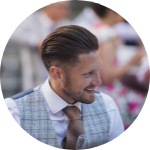 Jake Hughes, Sales Director.
Jake leads by example in showcasing the value he has found from Whois Visiting and helping businesses to grow with additional sales each month.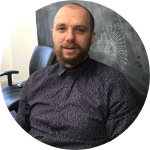 James Pluck, Product Manager.
With an intensive passion for SaaS and data – James is leading the Whois Data vision and implementing new innovations.
We've helped 6,000 people across the globe in 2,000+ businesses
Target, identify, qualify and convert website visitors