#1 Lead Forensics Alternative
One of the best known and most recognisable companies in the IP and website visitor tracking industry is Lead Forensics.
You may have come into contact with Lead Forensics, through their free trial offering, or have been contracted to their services in the past.
For some businesses, the Lead Forensics system and service provides appropriate needs and allows for sales and marketing productivity going forward, along with a successful return on investment.
Other businesses have possibly had alternative, less successful experiences with Lead Forensics, as a sustainable solution for their website visitor tracking, analytical or lead generation demands.
Let us be clear. We are not here to knock the functionality of the Lead Forensics product. It is an extremely useful software in its own right - as is Whoisvisiting.
We are just simply looking to outline the differences between ourselves and Lead Forensics in terms of approach, values, functionalities, pricing, service and direction.
This is in order to allow the businesses interested in tracking tools to make an informed decision on which will be the most relevant B2B sales and marketing software option for their own business model with complete transparency.
Lead Forensics Reviews
To gather some further context and clearer understanding, let us take a look at a sample of the online reviews of Lead Forensics. This is so we can greater familiarise ourselves with customers who have:
Made contact with, or have been contacted by the Lead Forensics sales team
Trialed the Lead Forensics platform
Or longer-term used/subscribed to Lead Forensics
Here are a collection of Lead Forensics reviews discovered on the Internet. These have varying Lead Forensics product and service analysis:
Lead Forensics Alternatives
If you are looking for an alternative to Lead Forensics, then you have arrived at the correct place.
The reason you are looking for a website visitor tracking software to implement in place of Lead Forensics could be down to a large number of factors.
You are spending too much and not getting value for money?
You are in a contract or nearing the end and looking for an alternative?
You are currently being hard sold to and don't like it?
You don't actually get access to the system until you pay?
Rather than paying extortionate prices for the Lead Forensics software, you will be pleased to hear that there are more reasonably priced, quality alternative solutions available.
Features Comparison Table
| ALTERNATIVE | TRACKING CODE | TRIGGERS | REPORTS | REAL-TIME ALERTS | FULL ACCESS FREE TRIAL | ZAPIER INTEGRATION |
| --- | --- | --- | --- | --- | --- | --- |
| WHOISVISITING | Yes | Yes | Yes | Yes | Yes | Yes |
| LEAD FORENSICS | Yes | Yes | Yes | Yes | No | No |
| LEADFEEDER | No | Yes | Yes | No | Yes | Yes |
| LEADBERRY | No | Yes | Yes | Yes | Yes | Yes |
Lead Forensics Review Card
Pricing:
Pro's
Significantly cheaper than Lead Forensics
Quality, reliable data
Clean dashboard experience and usability
Full 14 day free trial access
Ongoing support
Con's
12-month subscription
No historical data available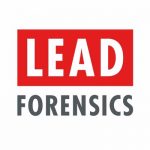 Installation - Stand alone tracking code
Data quality - Strong data sourcing potential (15 - 20 % identification)
Integrations - Zoho; Salesforce; Microsoft Dynamics
Functionalities - Identify anonymous website visitors; trigger reporting; pipeline management; mobile application; upload 'dream list'
Pricing:
Pricing structure based on information from Whoisvisiting Free Trialist -
Con's
Unsustainable pricing plan
No full access free trial period
Doesn't integrate with Zapier
Lead Forensics is a reputable company with a strong Lead Generation service.
They provide a very competitive data option. Their downfalls exist in their hard selling methods, alongside their lack of transparency and vastly expensive price packages.
Installation - Google Analytics plugin
Data quality - Restricted by Google Analytics data sources (8 - 15 % identification)
Integrations - Pipedrive; Mailchimp; SalesForce; Zoho; webCRM
Functionalities - Identify visitors; automatic lead scoring; email alerts; send to CRM
Pricing:
Pro's
Cheaper than Lead Forensics
Easy to install
Historical lead data
Full free trial access
Con's
More expensive than Whoisvisiting
Limited data from Google Analytics
Less filtered for direct sales purposes
Doesn't integrate with Zapier
No real-time alert functionality
Leadfeeder is a tool which offers businesses excellent convenience for website visitor tracking. It is easy to install and integrate with your current working environment and provides a seamless dashboard experience.
However, for the end goal of best quality data and cleanness of genuine opportunities, Leadfeeder lacks the complexity to equip you with the complete package.
Installation - Google Analytics plugin
Data quality - Restricted by Google Analytics data sources (8 - 15 % identification)
Integrations - Pipedrive; Insightly; Salesflare; Zoho; Zapier
Functionalities - Identify website visitors; real-time alerts; robust filtering system; detailed reports; export to your favourite CRM tool
Pricing:
Pro's
Cheaper than Lead Forensics
30 Day Pro Trial
Pay as you go
Easy to install
Con's
Limited data from Google Analytics
Less filtered for direct sales purposes
Leadberry is another example of a practical and effective insight platform for business visitors.It is mostly appropriate for short term interests,not those who are looking to use website visitor tracking on a serious scale in order to have a long term impact on their lead generation and marketing efforts.
Tracking Code vs Google Analytics Plugin
When researching new software, you may have come across two types of website visitor tracking systems available to choose from on the market.
Essentially, both offer the same service but in different ways, which ultimately impacts on their capabilities and data output dramatically.
Stand Alone Tracking Code
This is a stand-alone specialised service. It is a unique code created for installation on your website's back end, specifically designed to identify businesses and filter ISPs.
Website visitor tracking companies will ask you to place a code on the header or footer of your website and allow it to begin collecting the necessary data from then onwards.
Benefits
Stand alone tracking codes work by identifying the IP address of the visitor on your website. This allows for multiple lookups types, giving the company more than one way to identify the company that is visiting your website.
These lookups can be a reverse DNS or Whois Lookup. Because stand-alone tracking codes have the exact IP address it means the returned results are more accurate and allows additional logic to be applied for a greater identification rate.
For example, by doing a Whois lookup, an IP address may return the company name of the website as "Microsoft". If you were using a Google Analytics plugin this is the result you would see in your dashboard. But with a stand-alone tracking code, we have the exact Whois Lookup record. Afterwards, we can identify that is actually your local IT company visiting your website.
Negatives
Google Analytics Plug-In
Google Analytics plug-in tools are easier to integrate and in the short term appears to be a more convenient option. All you have to do is sign up and integrate the application with your Google Analytics account.
You will also receive access to days of historical data, providing you have had the Google Analytics tool running on your site over that time.
This is a more generic option. An extended tool is offered from within the Google Analytics platform, using the Google Analytics data and pulling what can be identified from that source.
Benefits
Historic data access
Easier to install
Negatives
Worse identification rate
The data you receive is accessible through your Google Analytics account already
Long Term Implications
The overall intention of website visitor tracking is to receive the maximum volume of as-accurate-as-possible business data.This is where the abilities of the Google Analytics (GA) plug-in tools are limited for a number of reasons, and the tracking code options are advantageous.
The data pool of which to collect GA tools from is significantly less and there are major restrictions. Consequently, you are looking at 5-10% more data available from tracking code options. This translates into the tangible data you have to work with and therefore the number of leads you can generate and follow up with.
From a marketing point of view it impacts the scale of audience you can work with. This in turn will better inform you of who to mass-produce your next campaigns to.
Why limit your data access for the sake of the installation of a tracking code? It isa very simple task, be it in Wordpress, Wix, Weebly, Shopify, Drupal, Joomla or Magneto.
Lead Forensics Price
Why are Lead Forensics so much more expensive?
Lead Forensics are able to charge an extortionate amount of money because they were the first to arrive in the UK market of B2B Lead Generation - website visitor tracking via IP tracking solution.
Founded in 2009, Lead Forensics could dictate the cost of their product because there was no competition providing alternative value or functionalities.
Ultimately, a one company market is a dangerous situation for the consumer. There is the possibility of exploitation and taking advantage of other businesses, by overcharging them with no alternative available of reducing costs.
Whoisvisiting has provided the market with an equally as effective system, at a sustainable cost.
How and Why Do Lead Forensics Continue To Charge So Much?
The Lead Forensics price continues to be much pricier because they have built an authoritative brand over the years.
They will continue to preach that you get what you pay for - but this is proven to be false, deceiving and is purely a phrase of vanity and self-arrogance.
Along with this, Lead Forensics' own outbound approach and the expense of the scale of their cold calling facilities, intensity and manual costs, raise the prices of their service to a significant level.
When you put it into realistic perspective with a logical context - regardless of a slight differentiation either way of performance of each system, when you take into account the price per lead or company discovered, it is an alarming difference.
Whoisvisiting Pricing
Whoisvisiting has always taken the approach that there is no point having a customer for a short period of time and then leaving. Ultimately we want to develop together in a mutually beneficial relationship.
The more value you get from the tool, the more likely you are to continue to grow simultaneously with us across the B2B industry.
Therefore we want to remove the entry barrier to the world of website visitor tracking. No exclusions, allowing all businesses who are running effective marketing campaigns, and looking to discover information about their website visitors for sales and analytical purposes, to make use of this system.
Price Snapshot: Lead Forensics VS Whoisvisiting
MONTHLY USERS
LEAD FORENSICS
WHOISIVISTING
200 UNIQUE MONTHLY VISITORS
£3,600 PER YEAR

£

313

PER YEAR

1000 UNIQUE MONTHLY VISITORS
£4,140 PER YEAR
£529 PER YEAR
5000 UNIQUE MONTHLY VISITORS
£7,080 PER YEAR
£745 PER YEAR
10000 UNIQUE MONTHLY VISITORS
£8,868 PER YEAR
£

1,069

PER YEAR
"You Get What You Pay For" - Myth Busted
This is something often presented by Lead Forensics sales representatives, in desperate defence and attempting to justify the cost of their product is that "you get what you pay for". This is a cliche statement in which this context can't be supported.
You may have heard such lines as:
"Whoisvisiting provide half measures"
"Whoisvisiting will give you diluted results"
"They are poor copies of Lead Forensics"
These are all completely false statements!
Lead Forensics are selling a false expectation of a magical solution which suggests that if you pay more money for their software you will automatically get more and greater quality of leads.
However, Identification rate is a constant. The variable factor is the marketing output and how you choose to pro-actively follow-up with opportunities.
Therefore it is actually the process of putting more money and intelligent efforts into research, marketing and advertising campaigns which will impact the traffic numbers on your website, consequently creating more potential identifications.
There is no direct correlation between the amount of money you spend on website visitor tracking, and the quantity of website visitors you will receive.
Leads Sourced / £ Monthly
The installation of a code or plug in does not provide your website with a sudden influx of traffic. It is only capable of highlighting the traffic you are already getting (and that is down to your own actions).
So it is not a case of because Whoisvisiting charges is less, we must provide lesser quantity or quality of leads - because the function of how leads are discovered simply doesn't work like that.
Website visitor tracking enhances the potential and arms you with additional tools to discover and act upon new opportunities and insights.
We have implemented the necessary measures across our departments to ensure our data and dashboard are as good, if not better than Lead Forensics. So again, we are not disregarding what Lead Forensics do as a business - it is a very good service, almost as good as our own. It is only that the model they are using is excluding and unsustainable for many companies.