We are not here to criticise the functionality of the Visitor Queue product.
Hi everyone, I'm Ant – I lead growth at Whois. 👋
Today, I will be explaining a little more about Visitor Queue. Here goes.
Visitor Queue provide an extremely valuable & successful solution with a strong Lead Generation service. We are simply looking to outline the differences between ourselves and Visitor Queue in terms of approach, values, functionalities, data, pricing, service and long-term direction. This is in order to allow businesses to make an informed decision on which will be the most relevant option for their own model, with complete transparency. Here's what you may be thinking.
"I am spending too much and not getting value for money."
"I want to trial a system with a stronger database."
"I am in a contract or nearing the end and looking for an alternative."
"I require additional data tools to power my business."
These are common themes that resonate throughout the industry when talking about Visitor Queue. Below, I want to explain what sets us apart.
Looking for an alternative to Visitor Queue?
You are in the right place.

How are Whois Visiting different from Visitor Queue?
We educate our clients to identify more website visitors with effective marketing campaigns.
We ensure every dashboard is configured to suit your specific requirements as a business – no one size fits all. We provide on-going support to maximise the potential of this data in terms of direct selling or integrations. Our aim is to provide a complete data experience – Join our ambitious Data Vision.
Does Visitor Queue have a higher identification rate?
No. There is not a direct correlation between the amount of money you spend on website visitor tracking, and the quantity of website visitors you will identify. Identification rate is a constant. Therefore, it is actually the process of putting more money and intelligent efforts into research, marketing and advertising campaigns which will impact the traffic numbers on your website, consequently creating more potential identifications.
Can we compare our Visitor Queue data with Whois Data?
We would encourage you to do so. In fact, please do not commit to any agreements until you have done so. It is highly-recommended that you run a Free Trial side-by-side to give the clearest indication of experience, functionality and data quality. Contact us to arrange a data comparison session.
How does Visitor Queue work?
Until recently, Visitor Queue were a Google Analytics plug-in tool which connected directly with your account to reveal a sample of businesses which have visited your website. Due to regulation changes they are now a tracking code based tool – which Whois Visiting have been developing for over 5 years
The Visitor Queue pricing is based on unique companies per month with all features included. They define a unique company as a company name from a unique location / City. Visitor Queue offer packages starting from 100 companies a month for $29.
What is your average cost-per business identified?
Whois Visiting provides a fantastic return from your investment in the software and the lowest cost-per business identified compared to similar tools. We average at 0.30p per business identified – depending on your plan.
Similar tools, better ROI and a more ambitious vision.
Get started and try Whois Visiting.
Generate qualified business leads from you campaigns using a powerful tracking code solution. Identify real-time website visitors at the top of your sales funnel.
Get Started
Get access and try Whois Prospecting.
Connect with qualified business leads using visitor contact information. Access our directory to explore similar business profiles and build an endless pipeline of qualified prospects.
Get Access
Request early access to Whois Personalize.
Whois enables you to deliver personal website experiences which increase engagements and conversion through live, contextual communication.
Request Early Access
to choose Whois vs Visitor Queue
We want to develop together in a mutually beneficial relationship. The more value your business can get from the tool, the more likely you are to continue to grow simultaneously with us across the B2B industry. We have removed the barrier to entry for accessing website visitor tracking and our pricing, alongside education, allows for an amazing Return on investment month-after-month.
2. More transparent and flexible
We are fully transparent in our offering and services. Full access free trial, clear pricing plans, flexibility in helping you maximise the potential of this powerful data.
3. Better service and more education
From code installation to closing yet another deal. We are here to assist and support in any way we can to maximise your experience using Whois. We intend to be a fundamental part of the journey in growing your business revenue with additional prospects and follow-up.
Visitor Queue alternatives

We are the #1 Alternative to Lead Forensics. Similar tools, better Return On Investment and a more ambitious vision. Learn more and compare each platform for yourself.
See comparison

Albacross is another example of a practical and effective insight platform for business visitors. Run Whois Data alongside Visitor Queue to establish which platform is the most effective for your business.
See comparison

Until recently Leadfeeder were a Google Analytics plug-in with appealing integrations. Since switching to a tracking code solution, we can't comment on the strength of their data without more comparisons.
See comparison
Some of the friendly faces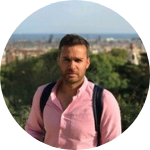 A serial startup Entrepreneur and Founder @ Whois, Nick continues to advise the company in all things SaaS.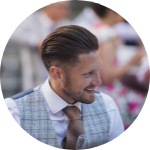 Jake Hughes, Sales Director.
Jake leads by example in showcasing the value he has found from Whois Visiting and helping businesses to grow with additional sales each month.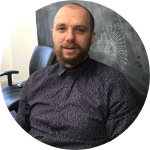 James Pluck, Product Manager.
With an intensive passion for SaaS and data – James is leading the Whois Data vision and implementing new innovations.
See why over 2,000 companies Whois every day to power their businesses
Target, identify, qualify and convert website visitors