We are not here to criticise the functionality of the Leadfeeder product.
Hi everyone, I'm Ant – I lead growth at Whois Visiting 👋
Today, I will be explaining a little more about Leadfeeder. Here goes.
Leadfeeder provide a very impressive & well built tracking solution with a powerful Lead Generation functionality. We are purely looking to outline the core differences between ourselves and Leadfeeder in terms of approach, values, functionalities, data, pricing, service and long-term direction. This is in order to allow businesses to make an informed decision on which will be the most relevant option for their own model, with complete transparency.
"I am spending too much and not getting value for money."
"I want to trial a system with a stronger database."
"I am interested in visitor tracking and looking for alternatives."
"I require additional data tools to power my business."
These are common themes that resonate throughout the industry when talking about Leadfeeder. Below, I want to explain what sets us apart.
Looking for an Alternative to Leadfeeder?
You are in the right place.

Leadfeeder – Website Visitor Tracking
Leadfeeder are a Finnish start-up web analytics tool. Founded in 2012, inspired by bridging the gap between sales and marketing departments in the B2B Industry.
The Leadfeeder product identifies businesses visiting your website using a tracking script. Their software has evolved to offer services from its website visitor tracking solution for lead generation, account based marketing and sales prospecting.
How Does Leadfeeder Work?
The Leadfeeder Tracker has been developed over the last few years and is activated by installing the pixel on your website, into the header. It can then process website visitor hits and use a reverse IP look-up to find businesses and generate leads.
Leadfeeder and Google Analytics
Leadfeeder was built on the simple yet effective foundation of identifying business leads from Google Analytics. Their system operated by automating the process of configuring the dashboard to:
Audience, Technology, Network.
This visualises website visitor sessions by their IP Address.
Leadfeeder's tool filters out the Internet Service Providers (non-sales-relevant information) and utilises the network registered companies to generate leads for their clients based on behavioural and contextual matches.
However, in February 2020, Google removed 'service provider' and 'network domain' data from their Analytics platform.
This created a disruption within the industry and consequently, Leadfeeder, were no longer able to Feed Leads via Google Analytics.
Leadfeeder's enforced transition to becoming a solely tracking code solution was not ideal. The unexpected action from Google meant their business model and complete structure had to be shifted significantly.
Tracking code solutions are capable of producing a higher identification rate than the process of filtering ISP data from Google Analytics. This is because there is greater flexibility in terms of databases and the look-up.
In the long-term, Leadfeeder's switch to focus on developing their tracking system will be beneficial as they can provide users with a stronger quality of data and company information. Short-term, their identification potential and details sourced may be restricted in certain areas.
Similar Tool, Real-Time Data, Flexible Pricing
Whois Visiting and Leadfeeder are similar tools with a few fundamental differences in terms of product, features, pricing and data.
We recognise that success from website visitor tracking software can be enhanced in four different ways:
Driving greater quantities of relevant website traffic
User-friendly dashboard and automation
Data quality (Identification of businesses)
Effective follow-up process
We educate our clients to identify more website visitors with effective marketing campaigns by ensuring every dashboard is configured to suit the specific requirements of each business.
We provide on-going support to maximise the potential of the website visitor data in terms of direct selling or integrations. Our aim is to provide a complete data experience. Target, identify, qualify & convert – Join our ambitious Data Vision.
Whois Visiting and Leadfeeder's process of IP Tracking and data collection are extremely advanced and intelligent. Both are similar, using unique tracking codes and sourcing from various databases to identify website visitors as accurately as possible.
Business identification rates will always vary from website-to-website, system-to-system, industry-to-industry. Identification rates can range between 8-20% across all website tracking platforms.
Leadfeeder's tracking code is less developed due to being a Google Analytics plug-in until last year and using that as their core source of identification.
The surprise element has been the worst part, as there was no time to prepare.
This was their immediate reaction to Google removing 'service provider' and 'network domain' data from their Analytics platform.
Whois Visiting has always been a tracking code based solution and we have built an extremely strong database in the United kingdom, Europe and United States of America. We provide data in real-time and are continuously working to enhance the number of businesses we can identify and to then enrich the quality of that data.
We encourage you to run both software side-by-side for a two week period to get the clearest indication of results, functionality and experience.
Whois Visiting and Lead Feeder are similar tools which identify businesses visiting your website through installation of a unique tracking code.
Lead Feeder's Premium subscription pricing starts from €79 / month.
Leadfeeder offer a free Lite package up to 100 Leads a month, retaining 3 days worth of data. This is extremely limited in functionality and access to activity of website visitors.
The Leadfeeder pricing is based on Unique Leads. That takes into account the businesses which have been identified through the software, after ISP's have been filtered.

We Calculate Your Price Plan Based On The Traffic To Your Website During The Free Trial Period.
There are no hidden costs. Various discounts are available, bringing the overall price down significantly.
You can take advantage in the following ways:
Similar tools, better ROI and a more ambitious vision.
Get started and try Whois Visiting.
Generate qualified business leads from you campaigns using a powerful tracking code solution. Identify real-time website visitors at the top of your sales funnel.
Get Started
Get access and try Whois Prospecting.
Connect with qualified business leads using visitor contact information. Access our directory to explore similar business profiles and build an endless pipeline of qualified prospects.
Get Access
Request early access to Whois Personalize.
Whois enables you to deliver personal website experiences which increase engagements and conversion through live, contextual communication.
Request Early Access
to choose Whois vs Leadfeeder
We want to develop together in a mutually beneficial relationship. The more value your business can get from the tool, the more likely you are to continue to grow simultaneously with us across the B2B industry. We have removed the barrier to entry for accessing website visitor tracking and our pricing, alongside education, allows for an amazing Return on investment month-after-month.
2. More transparent and flexible
We are fully transparent in our offering and services. Full access free trial, clear pricing plans, flexibility in helping you maximise the potential of this powerful data.
3. Better service and more education
From code installation to closing yet another deal. We are here to assist and support in any way we can to maximise your experience using Whois. We intend to be a fundamental part of the journey in growing your business revenue with additional prospects and follow-up.

We are the #1 Alternative to Lead Forensics. Similar tools, better Return On Investment and a more ambitious vision. Learn more and compare each platform for yourself.
See comparison

Visitor Queue is another example of a practical and effective insight platform for business visitors. Run Whois Data alongside Visitor Queue to establish which platform is the most effective for your business.
See comparison

Albacross is another example of a practical and effective insight platform for business visitors. Run Whois Data alongside Visitor Queue to establish which platform is the most effective for your business.
See comparison
Some of the friendly faces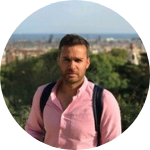 A serial startup Entrepreneur and Founder @ Whois, Nick continues to advise the company in all things SaaS.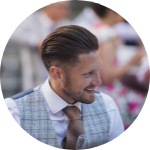 Jake Hughes, Sales Director.
Jake leads by example in showcasing the value he has found from Whois Visiting and helping businesses to grow with additional sales each month.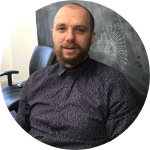 James Pluck, Product Manager.
With an intensive passion for SaaS and data – James is leading the Whois Data vision and implementing new innovations.
We've helped 6,000 people across the globe in 2,000+ businesses
Target, identify, qualify and convert website visitors