WOW Analytics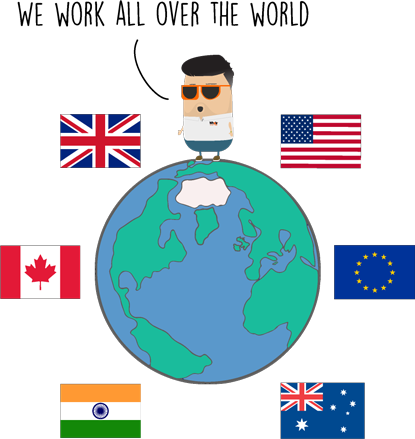 When looking for a business tracking tool, you must first think about your businesses ability to manage the data that it will acquire. Do you have an infrastructure that can deal with this data? You always need a return on any marketing investment. Whoisvisiting supports business growth with lower cost business to business tracking.
We have been operating in this market for many years, and have 1000's of customers from around the globe. We are always innovating and evolving our business technology so you know you are in the right hands. We have many customers who have decided to use us solely based upon price, but many have switched from more expensive providers and enjoy the benefits of the system as well as the savings.
WOW Analytics: Why the difference in price?
WOW Analytics have been around a while and they have a good client base. Most new technology prices stay high in the beginning and we believe this reflects in their pricing model. whoisvisiting.com tend to be found through blogs and organic internet searches, which means our marketing costs are a lot lower, therefore we can pass these savings onto our customers.
Whoisvisiting product works for both small and large businesses. We have many different companies using our services, from Digital Agencies to blue chip companies. Our clients span across the globe, with America, Europe and the Asia being our main base.
Why would you buy from WOW at a minimum of £200 per month when there are many lower cost alternatives are out there?
WOW Analytics Prices: What do you get?
Free Trial
WOW – 14 Free trial. £200 per month and an extra £50 to add a domain, unto 10,000 page views. These are not unique visits either.
Whoisvisiting – 14 Day free trial. Take your time, have a play with the system, ask us some questions, buy it or leave it – you decide! We offer free tips and tricks on how to work the data. Try us out for some amazing insights. From £29 per month.
Base Cost
WOW – from £200 – (£2400 a year) + £50 per additional domain
Whoisvisiting – from £29 a month – (£348 per year)
We care about our product and our customers. We are always evolving our databases and making our great product even better.