10 Reasons Why Your Business Should Start A 14-Day Free Trial
If you have been considering using website visitor tracking software to identify businesses visiting your website, here are ten reasons why your business should run a 14-Day Free Trial with Whois Visiting.
Free & No Obligation
Full Access Experience
Easy To Install & No Confliction
Support Available Throughout
Identify Additional Sales Opportunities
Explore Relevant Employees
An Alternative To Cold Calling
Greater Return on Investment
See Returning Users / Active Clients / Current Customers / Business Competitors
Flexible Ways To Receive Your data
1. It's Free & No Obligation
Get two weeks of free website insights and new business leads.
No card details are required – we can provide as little or as much communication as you would like.
It is a positive opportunity to take advantage of and you have nothing to lose.
Get Started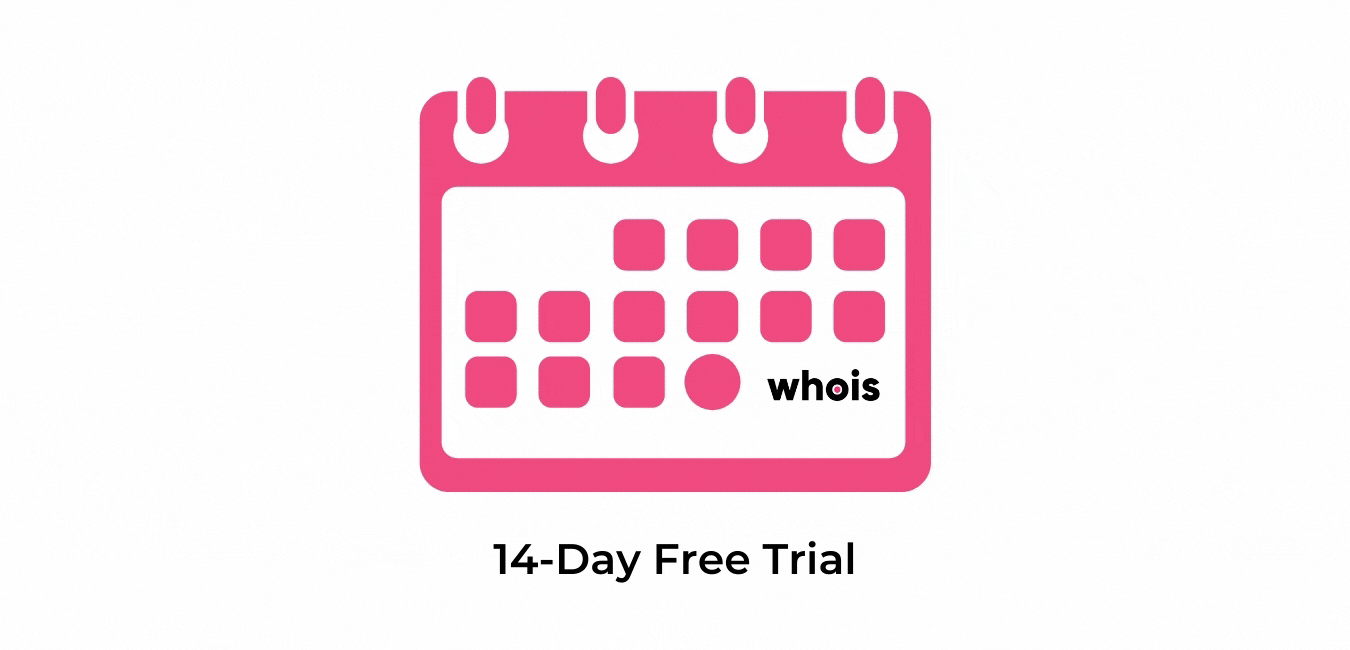 2. Full Access Experience
Our Free Trial provides a completely transparent experience of website visitor tracking software as a sustainable service.
This means no-restriction access to every feature and all of your visitor data for two weeks.
Unlimited users can be added to help your team understand the dashboard, receive relevant notifications & create an effective follow-up strategy.
Get Access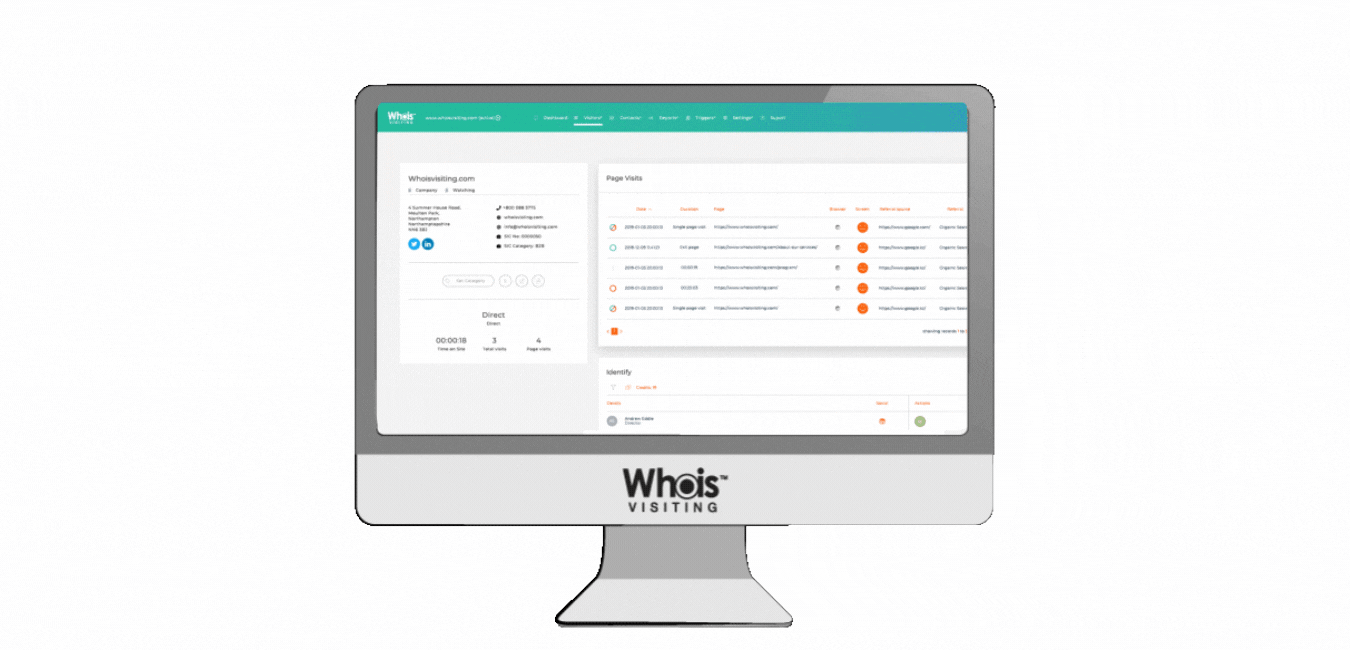 3. Easy To Install & No Confliction
Your Free Trial does not start until the tracking code is placed.
This is a very simple, two-minute installation process which is compatible with all content management systems.

Once you have signed up, you will find the tracking code within the dashboard settings. Copy and paste the snippet into your website header – the trial will start once the first website visitor hits.
– Here are the Installation Guides –
The code does not conflict with any other software active on your website.
You can run your 14-Day Free Trial alongside competitors or Google Analytics.
The code will not interfere with your website or impact the speed of your page load time – only enhancing your business potential through the data collected.
Dashboard > Settings > Tracking Code
Get Code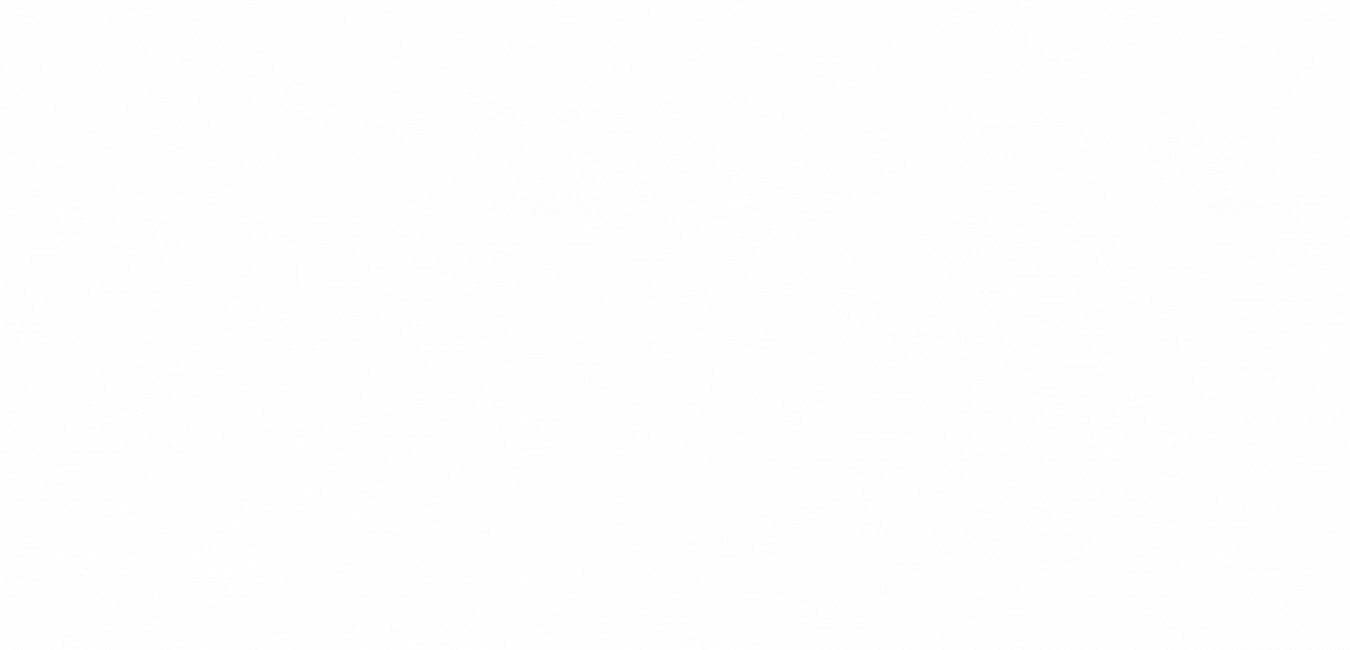 4. Support Available Throughout
We want to ensure that your business maximises the potential of the Free Trial period.
And most importantly, to clearly establish whether or not this type of software can offer value in creating a return on investment. 
The team are available to give support or answer any questions through live chat and email support. You can also book a screen-share demonstration at any time.
We are also available to provide feedback and suggest ways which your business can configure the software specifically based on your industry or the campaigns you have active.
Get Started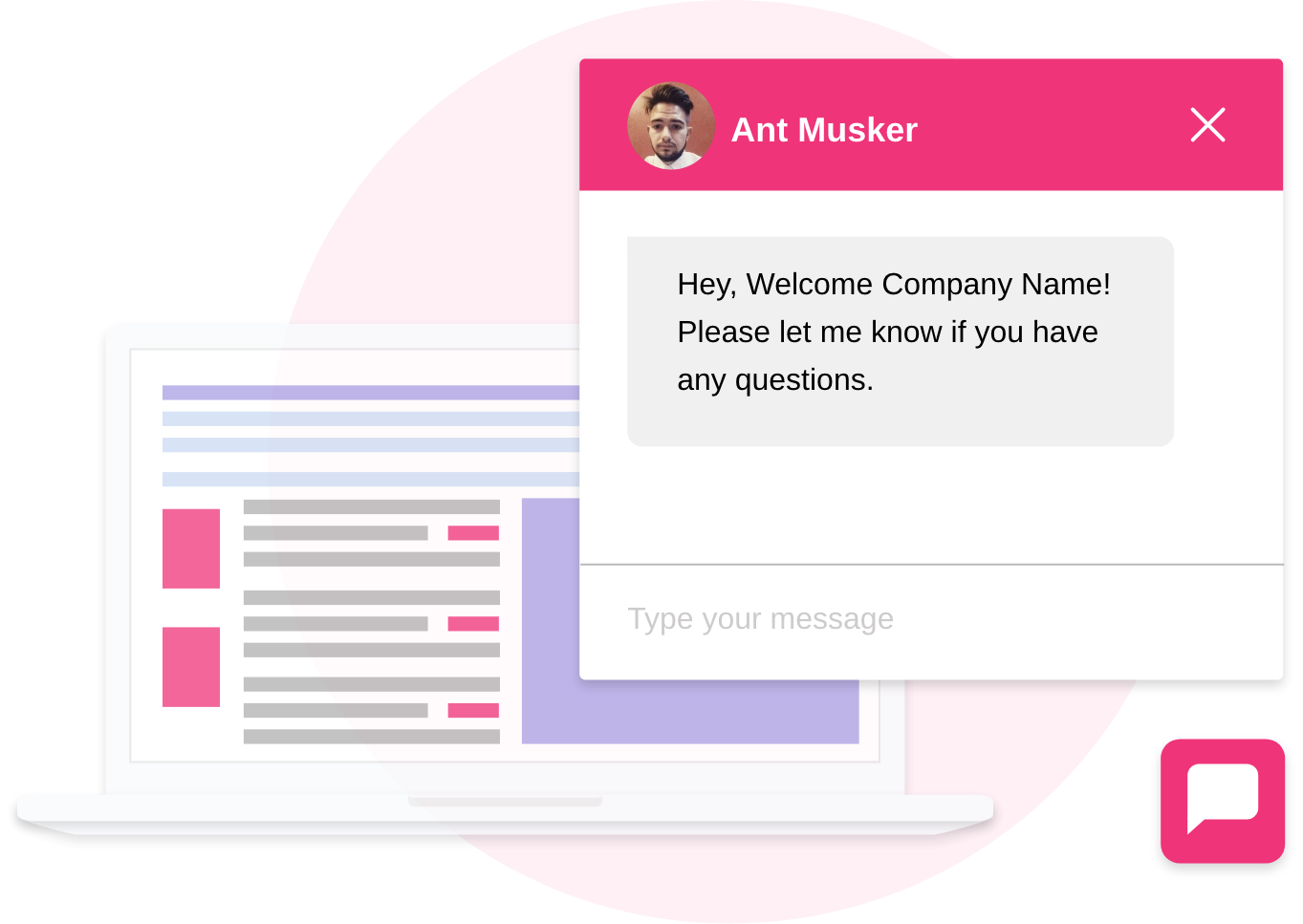 5. Identify Additional Sales Opportunities
95% of website visitors leave without taking action – that is despite displaying genuine interest and qualifying as a relevant prospect.
This potential new business is leaving your website, going cold, or discovering alternatives.
When you start a 14-Day Free Trial you will be able to follow-up with identified business leads which would have previously been unknown.
New. Returning. Categorised.  
See Whois Visiting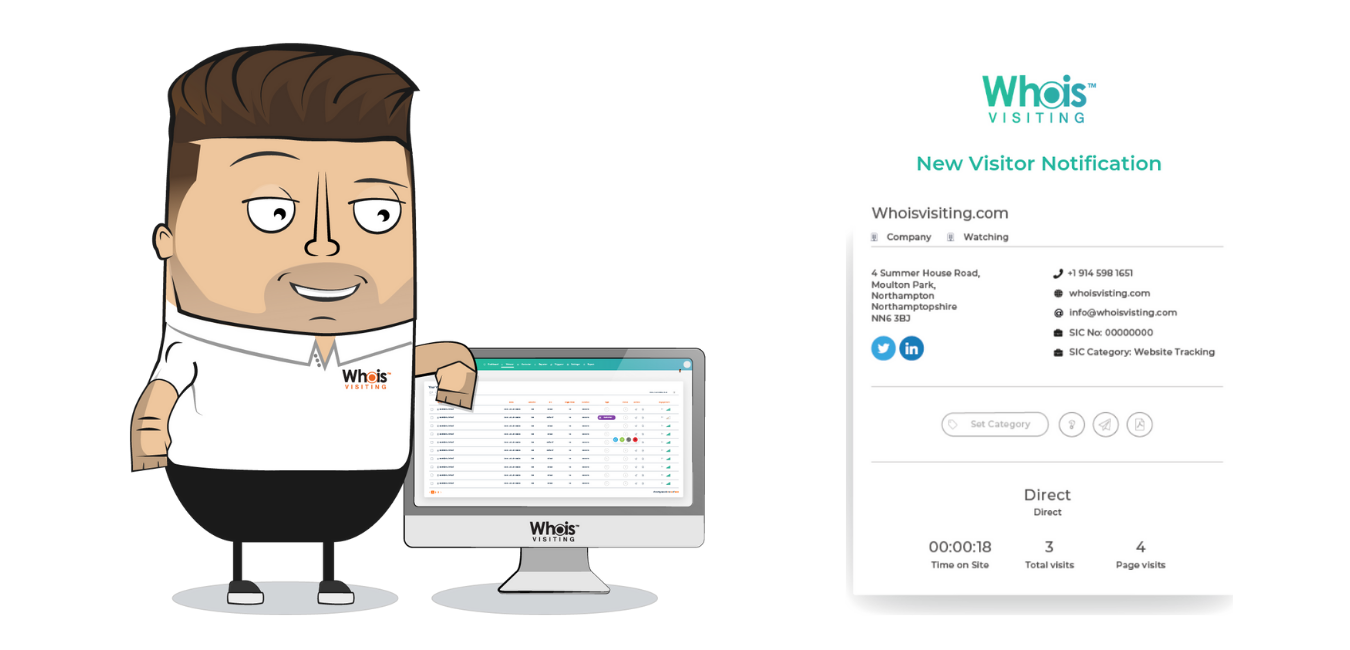 6. Explore Relevant Employees
Use our Whois Identification plug-in to search for employees within the prospective company who match your ideal point of contact.
Access their email or connect directly on LinkedIn to learn more about the business and begin the process of developing a relationship.
Try Identify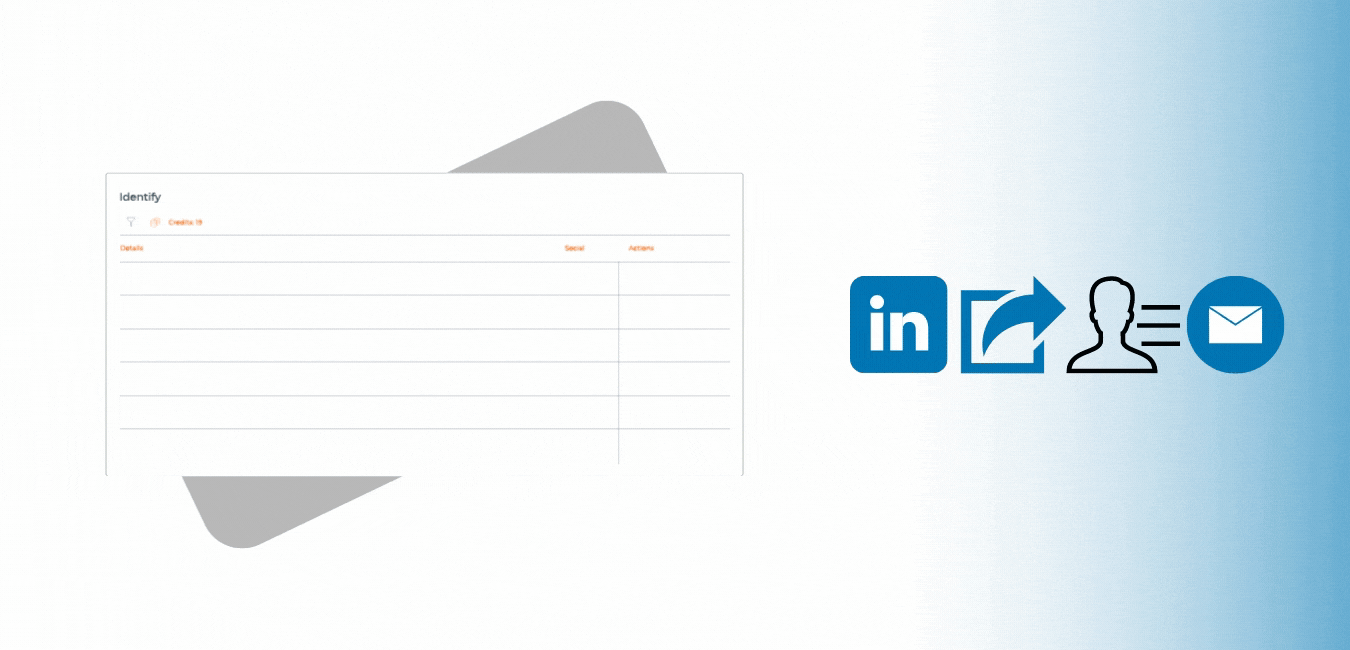 7. An Alternative To Cold Calling
Whois Visiting gives you the platform to prospect with confidence and clarity.
Using the company information and visitor flow as leverage, you can build a contextual sales pitch to get more than just 'a foot in the door'.
Instead of cold calling businesses, you can accelerate the initial intent with a warm call and dictate the conversation with more authority.
Anonymous Website Visitor > Company Identified > Find Decision Maker > Warm Prospecting
Get Started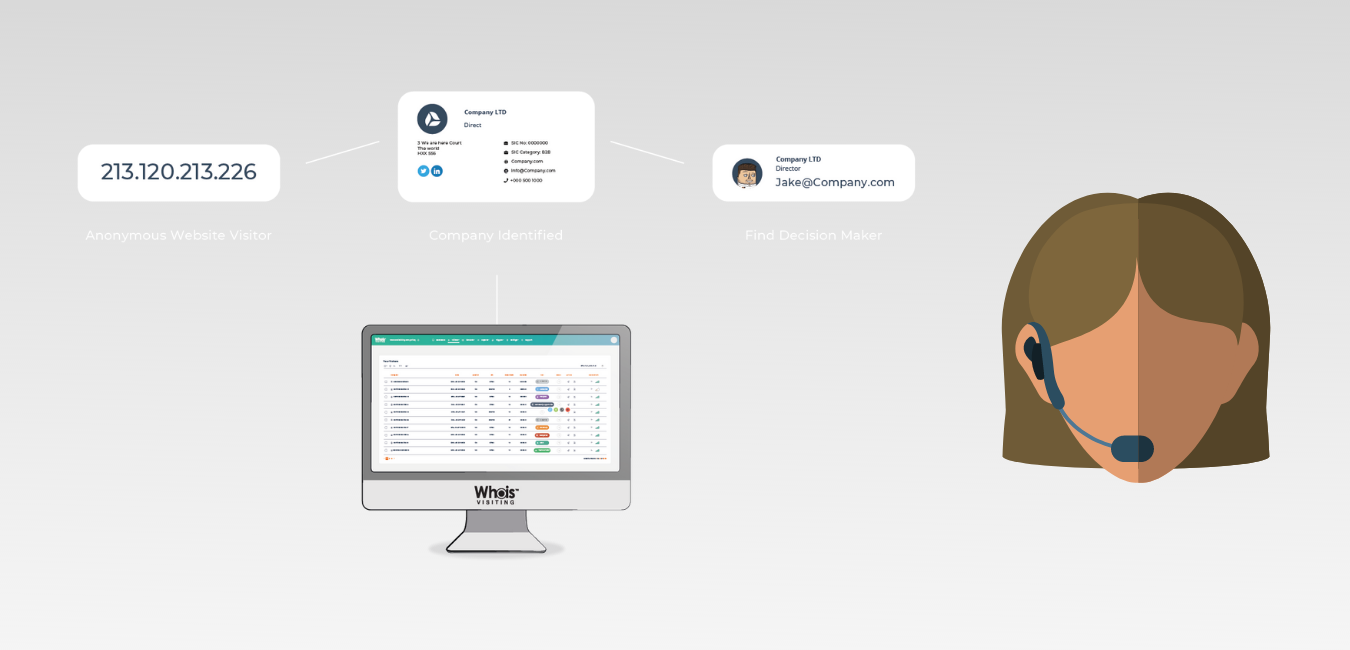 8. Greater Return on Investment
If you are actively driving traffic to your website through targeted, creative and engaging marketing campaigns –
Organic Social Media Activity
Paid Advertising (PPC)
Search Engine Optimisation (SEO)
You want to achieve the strongest return on both financial and resource investment. 
Identify businesses who are interacting with your advertisements or content and enhance the results of your campaign.
14-Day Free Trial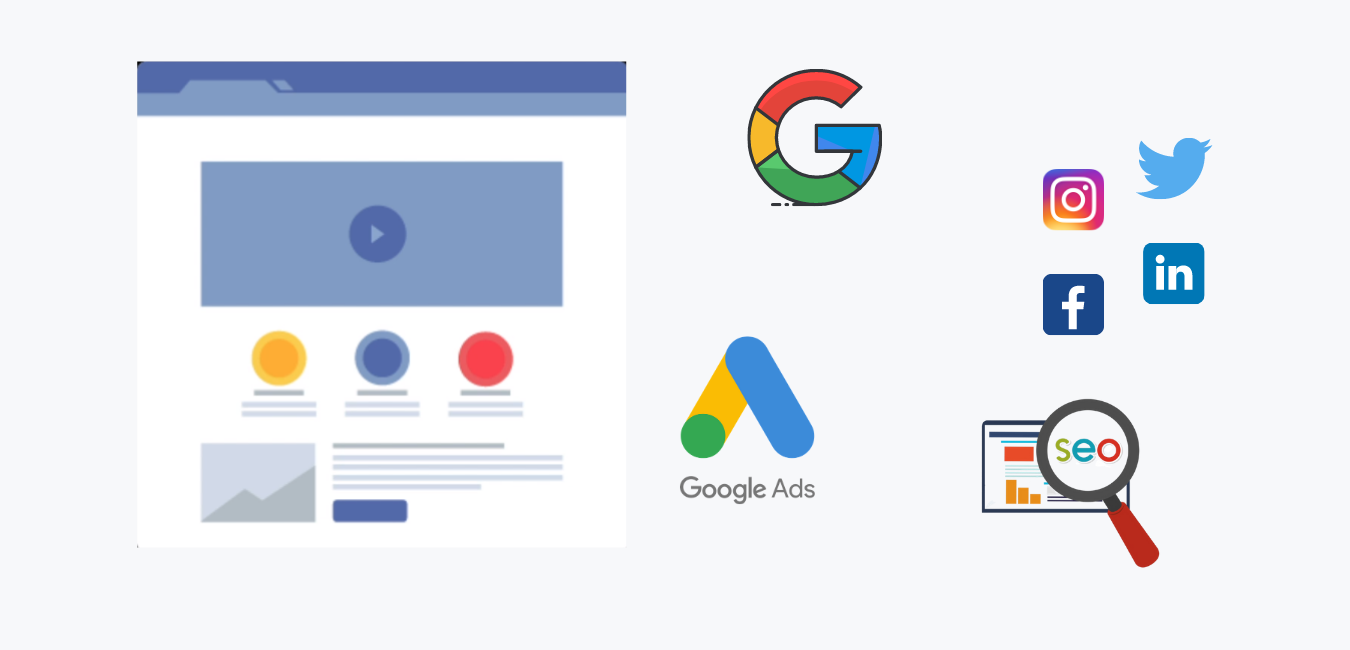 9. See Returning Users / Active Clients / Current Customers / Business Competitors
Whois Visiting is not only used to identify new business opportunities, but also to analyse user activity, content interaction, returning clients or customers.

You can take a proactive approach to this data for upselling or understanding your own website or product.
Improve active customer relationships by acknowledging their intent to provide fast support.
Get Started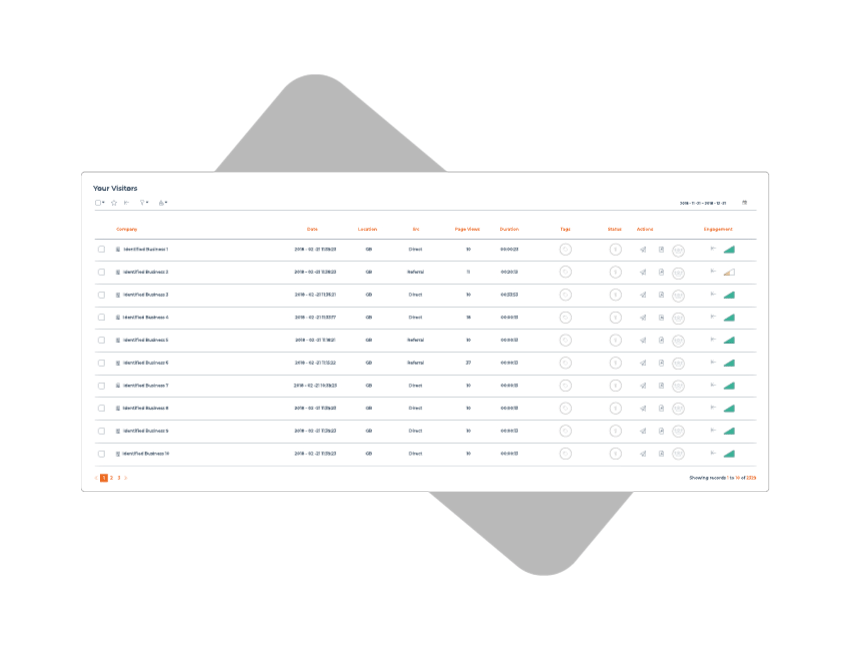 10. Flexible Ways To Receive Your Data
There are many ways to access your visitor data depending on how your business operates:
Visitor Table – where you can visualise more broadly all of the companies visiting your website with a concise overview of your leads, customers and competitors.
It is a hub where your team can apply different actions and filters to communicate with the sales and marketing departments.
– See All Visitor Table Data Points Here –
Scheduled Reports – CSV exports sent automatically enabling selected users to receive daily, weekly or monthly reports of your website visitor data.
Real-time Trigger Alerts – immediate notification of high-potential leads based on predetermined criteria.
Such as sessions from a specific location, through a certain channel, or who meet the activity of a qualified lead by visiting numerous or key pages for longer than a certain amount of time.
– Learn How To Set Up Custom Triggers Here –
CRM Integration – the company information and data which you collect during your 14-Day Free Trial can be integrated to filter into your CRM or any other tools which you intend to combine in order to analyse or action the data.
This can be implemented with native integrations or by connecting to Zapier and building flows from the available applications.
14-Day Free Trial