Direct mail marketing is a traditional form of awareness and visibility for your business, created using a posting mail service. It involves the production of customised, promotional packages or notices, used as a marketing material to instigate further business development by outreaching to a targeted list of specific, potential targets, addressed directly to the most relevant decision-maker or influential personnel.
A direct mail marketing campaign can be an alternative method of effective and concentrated exposure for your business. It is a platform to integrate a creative twist and it can act as a productive lead generator with a strong return on investment.
Click Here to access Your Very Own Direct Mail Marketing Planner
Is direct mail marketing still relevant?
Despite the advancements of digital marketing and the wide variety of available tools and technology which we all have at our disposal, direct mail marketing is still an option which can compete with more modern marketing solutions such as email, varieties of advertising, social media, influencer marketing, PR and content. But It is a strategy which can still be enhanced by combining the more traditional marketing technique with a digital flavour for maximisation of resources and results.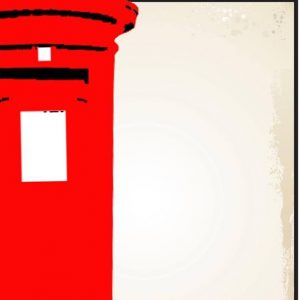 What are the benefits of direct mail marketing?
Personalisation
The value of a personal approach can never be underestimated across any form of marketing and direct mail creates the ideal platform to deliver a perfect, personalised message, triggering a full-range of emotive reactions.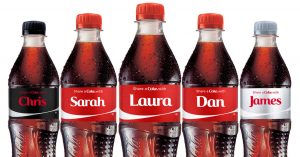 People tend to respond better and more considerately to a human-factor. Something which is real, non-automated and has taken genuine effort and thought. You can capture this with your direct mail send-out. This will be appreciated more than a spam item in which someone considers themselves as just one of many.
Accuracy
The minimum requirement for successful marketing of anything is that it gets seen. Without something being seen, nothing progressive can take effect, regardless of how clever, interesting or valuable it is.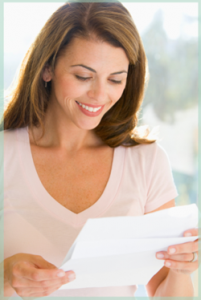 The majority of people will check their post. That is something which, even in 2017, is a pretty standard procedure. If something is addressed to you, out of pure intrigue and necessity of it being something of importance, you will open it and digest it in some way, shape or form – even if it might not be immediate.
Therefore, direct mail marketing offers a reliable and more secure visibility conversion compared to some alternative marketing approaches which you can't guarantee have been acknowledged. Ultimately minimising the chances that your expanded efforts could be a waste of time and non-sustainable.
Clarity
Alternative, larger-scale marketing can often flatter to deceive by providing ambiguous vanity statistics offering a consensus that you may be reaching vast numbers of people (impressions, open rate etc). However, the majority of those can't be justified as relevant or tangible, being that they are not converting into anything of real value.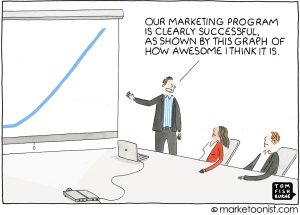 Direct mail provides the opposite to this. With more control of the outreach and a clear picture of pre-prepared recipients and their responses to your attempts to entice them with tracking and follow-up procedures.
Do Not Use In Isolation
In all cases, marketing efforts never succeed in isolation. It is about exploiting the wide range of options available to you, however, balancing them so that you are not putting more time into your least effective methods, yet still allowing them to tick over for long-term effectiveness. No marketing platform, until 100% qualified, should be ultimately dismissed. But extended efforts into methods which prevent you working on proven ones is a broken formula.
Direct mail marketing may come at a higher, more immediate expense and on a less-practical, smaller-scale to other approaches (due to promotional creation, printing, postage costs and manual implementation). However, these inconveniences can be outweighed by the personal, targeted, detailed and direct approach in terms of positive ROI.
How to implement a direct mail campaign
Click Here to access Your Very Own Direct Mail Marketing Planner
Setting Goals
Before any direct mail marketing campaign, you must initially decide what is the end goal which you want to achieve from the overall project in terms of a recorded, physical response and/or alternative metrics: Awareness, traffic, social following, event attendance, leads, demonstrations, sales etc You need to consider the ideal scenario and minimum requirement for the end results which you consider important/relevant for the campaign to be regarded as a success. Discuss these as a team and record the expectations for later reference.
Budget
It is important to consider your budget allowance for the project and this will reflect your realistic, overall target and end goal. You also must take into account the profit margin of one sale for your business and the lifetime of that customer acquisition. Or alternatively, the longer-term value of non-definitive awareness and what is that worth to your business and brand going forward.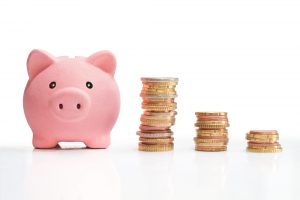 How many sales are needed to break even from your send-out? Or how important it is to get your name noticed in the saturation of your market? How big is your target pool? Do you want to test the water to some extent before committing heavy financial investment into a full-project. You can then manage your expectations realistically and construct your outreach around these figures.
Identify Your Ideal Customer
This is a crucial stage of your direct mail marketing campaign and without complete research and analysis, your whole project will be overall less-effective and an in-balance of effort and resources. In simplistic terms, if you do not identify accurately who your ideal customer is, then you are not going to convert successfully as you will approach the wrong people. It is this research being performed correctly which will provide the advanced ROI from the project.
Unlike some other forms of wider-scale marketing, the specific, detailed effort which is going into these deliveries is far more than what would be for scheduling an email, so-to-say. Therefore, there is more relative 'risk' on each send-out as it creates a higher cost-per-acquisition.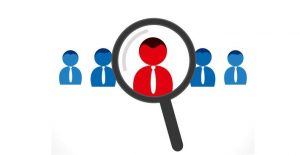 There is no need to over-complicate this procedure, all you are doing is finding people who fit the criteria of needing what you provide. Breaking this down by taking into account a range of demographical factors to reveal as close as possible, the perfect identity in an ideal scenario.
Analysing your own current customer base, using a customer analysis breakdown, outlining the specifications and establishing the types of customer which are the most common or maybe, more importantly, showing less regulatory of churn.
You can do this in the following ways:
Industry –
Which industry does your highest percentage of business come from
Location –
Where are your clients located? Are they global or do you only operate in one country, therefore, where more commonly is suitable in that country
Budget –
Which companies would suit your product/service price-range
Number of employees –
What size of company would you usually look to work with or sell to
Niche –
What specifications of the businesses in the chosen industry will respond most positively to your planned proposal
Job title –
Which job position do you do business with or which is the most responsive department? Also, who is going to be able to make a decision on your offering?
Creating Your Outreach list
You can then gain access to pre-made lists of certain industries or job types. Obtain the data and clean it manually, according to your ideal customer match, using LinkedIn for reference.
Create a spreadsheet with the breakdown where you can mark the responding targets. This will be a longer process but will enhance your results in the end and prevent you wasting money on resources which could be channelled more accordingly. Remember, it is not a short-term fix, you are using a trial and error approach until you get it perfect and this takes time.
Constructing The Direct Mail Packages
What business message are you presenting in your conversation to the prospects – what do you want them to know about:
A Product (feature) launch,
Unique offer,
A discount code,
Free trial period,
Demonstration invite,
Partnership opportunity,
Free sample,
Event invite,
Thank you message
Reminder
What direction do you want to take people in from receiving the mail:
In-store,
Specific web page,
Phone-line,
Social media
Event attendance
Longer-term psychological awareness
Mail creation:
Image/branding – ensure clear and presentable logo implementation for obvious identity
Colour scheme – be sure to keep in-line with your brand colours for full effect
Message visibility – you have gone to a lot of effort, make sure that your message is not hidden and is easily accessible
Memorable moment – be creative with your mail, you can send anything you want to grab attention. Use technology or special effects to make a memorable marketing moment
Packaging originality – you can add more intrigue to your parcel by decorating it in a way which makes sure it is opened on arrival
Split Testing:
If you have multiple ideas for the design and message of your package, or if you have a wide range of ideal customer profiles, then split-testing is a good idea to guide the process. Split your data into fair divisions and apply a set to each strategy. Monitor the results of the feedback from each and come back to the table to apply a finished mail send-out for the ongoing targets.

Following up on your direct mail attempt
In a perfect world, your targets will automatically respond to your efforts in the way which you have directed them to. Be that with your call to action: call us, check out, here is the link, follow us here, sign up now etc. But in all honesty, the people and businesses which you prospect are going to be extremely busy and at different stages of their progression and down-time.
It will take days, weeks and months for many genuinely interested parties to respond and it will be the case for so many that it is simply bad timing and they are too involved in other projects themselves at that point.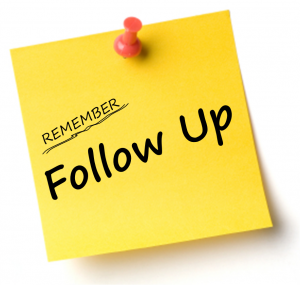 No matter how appealing your package is, it is impossible that everyone will; come across it, digest it, or react to it immediately. Maybe not even for a considerable time period. That is not to say they are not interested, but other priorities take precedence. A nudge in the right direction from the initial point of contact is required.
Essentially, you are heating up a lead. Giving yourself a foot in the door and an initial awareness to follow-up with. How long to wait until you reach out will vary for each individual project, as there are different levels of content intensity to get through. For event attendance, it will need to be more instant and compliant with the deadline.
Ways to follow up on your direct mail:
Create an overall prospecting attack, built around your direct mail send-out as the catalyst in the following steps –
Social
This can be an accessible, less direct way of reaching your target and converting them. With the initial awareness in mind, seeing a notification on a social platform such as; a follow, like, mention, add or connection opportunity, can be a way to remind and direct them in the secondary funnel of the pipeline.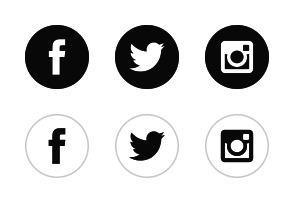 Email
By dropping an email to the recipient, you can remind them of the proposition and allow them to respond in a convenient way or offer contextual value to their thought process – ie "Not interested, thanks", "Just too busy right now", "No budget for this", "Will keep you on record for later", "Have a current provider, contact me in 6 months". This can give direction or closure to your results.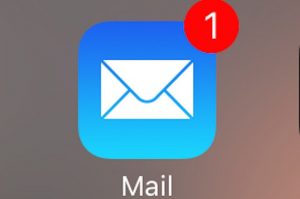 Calling
If there is still no response, the lead can be passed on to the sales team to pick up the phone. Cold calling can be a tough environment to get your message across. However, now you have a self-assisted reason to be calling, it is no longer 'cold' and may be better received by the gatekeeper.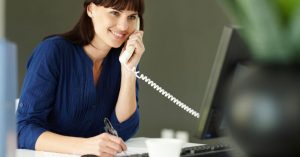 How Whoisvisiting.com used Direct Mail Marketing to expose their white label offering
At Whoisvisiting.com, we decided to use direct mail marketing to assist our efforts in launching and raising awareness of our new white label platform.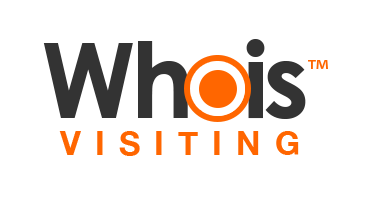 We thought that as a brand new feature, we could provide a temporary exclusivity factor with a direct mail promotional package and invite selected companies to join as a partnership programme.
Aim
1. New product awareness – letting a wide variety of agencies know we are now offering a full white label platform 2. Demonstration bookings – arranging platform demonstrations with key decision makers of agencies with view to partnership agreement As a new product and with no previous data to go from, setting targets was quite a tough ask for this campaign. However, we decided to gather a sample of 500 outreach prospects, as it aligned with our budget allocation and would be a large enough sample to gather respectable results and impressive awareness.
It also meant we would only need a relatively low % of conversions for our costs to be recovered and a strong ROI to be achieved. We were well aware that many of the packages which we sent would not necessarily convert to demonstrations or conversions immediately, but it would provide a solid foundation to a large range of potential, future business prospects that we are here. We were looking at the bigger picture as a new provider wanting to become established longer-term.
Identifying ideal customer
Knowing that the type of customer who uses the Whoisvisiting software is extremely broad, the industry identification for the white label was a lot more channelled with marketing and advertising agencies/SEO specialists being the main targets. With our software being a global product, we were not restricted by location in any way, only that we wanted to start with the United Kingdom and this would be the most logical place to begin, with a large enough target pool. It would also reduce overall costs due to more reasonable postage charges.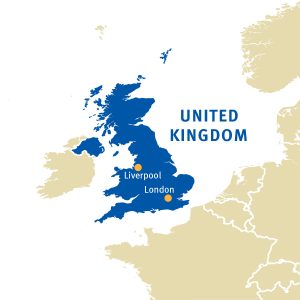 After collecting the data of 1000's of marketing agencies in the United Kingdom, we spent a lot of time simplifying it to our specific needs, using logical due-diligence. Using LinkedIn and viewing the websites we were able to distinguish the stronger options from the less-appropriate.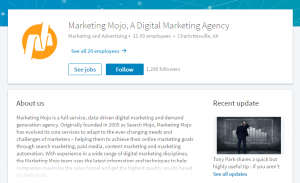 With it being our first send out attempt to a new audience, it was important to include a small variety range of agency types so we could assess if there was a pattern of agencies which responded better than others, in terms of size, employee range and different services offered.
Then by checking out the employee data on linkedIn, we could find the name of the most appropriate contact. In this case, we were hoping to reach the Founder/Co-founder, Director, Marketing Manager etc who we believed were the ideal point of contact due to their decision-making ability on white label partnerships. Finally, we gathered the company address from the website contact page.
Direction and mail creation
For Whoisvisiting, the physical aim of the mail was to direct these decision-makers to a pre-prepared landing page, inviting them for a demonstration of the white label offering. Our mail creation was only the initial stage of the whole project and was in-line with two other steps. Firstly, receiving a slim-line mail package with the following message: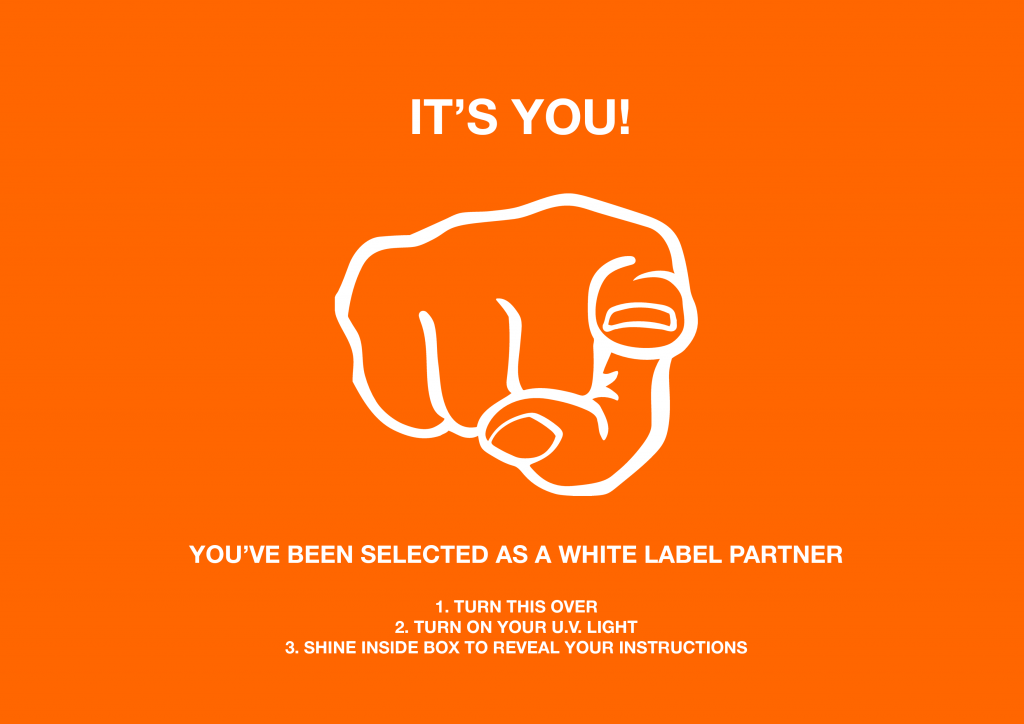 We wanted to create a marketing message with a memorable impact and a fun personalisation. On the alternative side, we provided the recipient with a UV torch light to shine on a specific part of the card.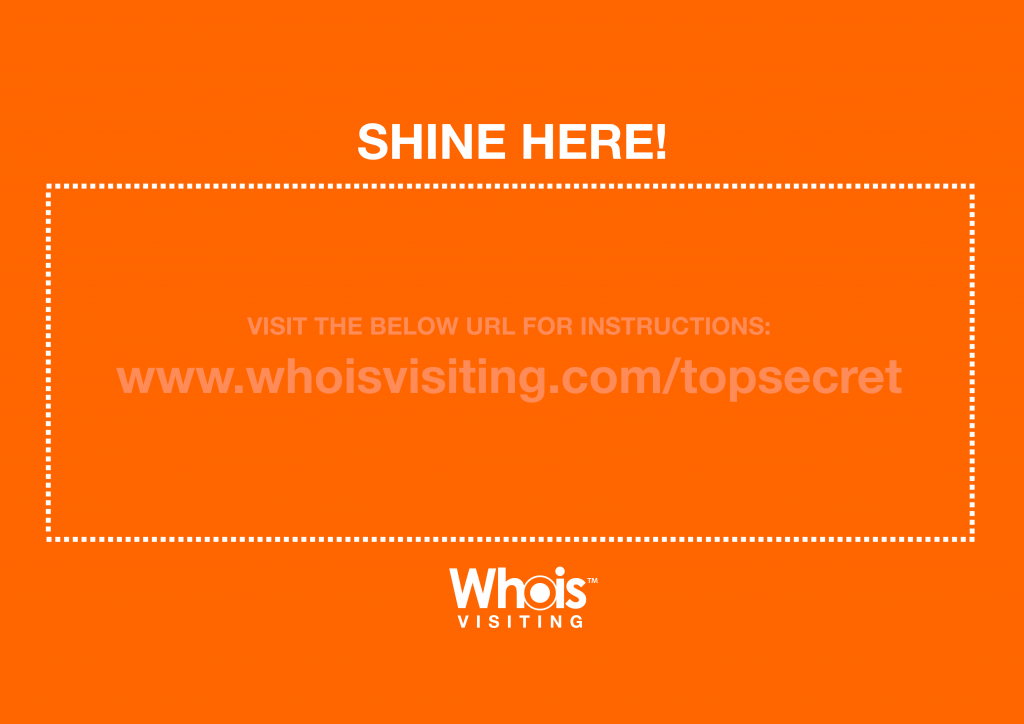 This then revealed a secret domain, complying with the specially chosen, personalisation theme. A video then greeted the target on the landing page, delivering a more defined message of the offering and inviting for a demonstration in their own time.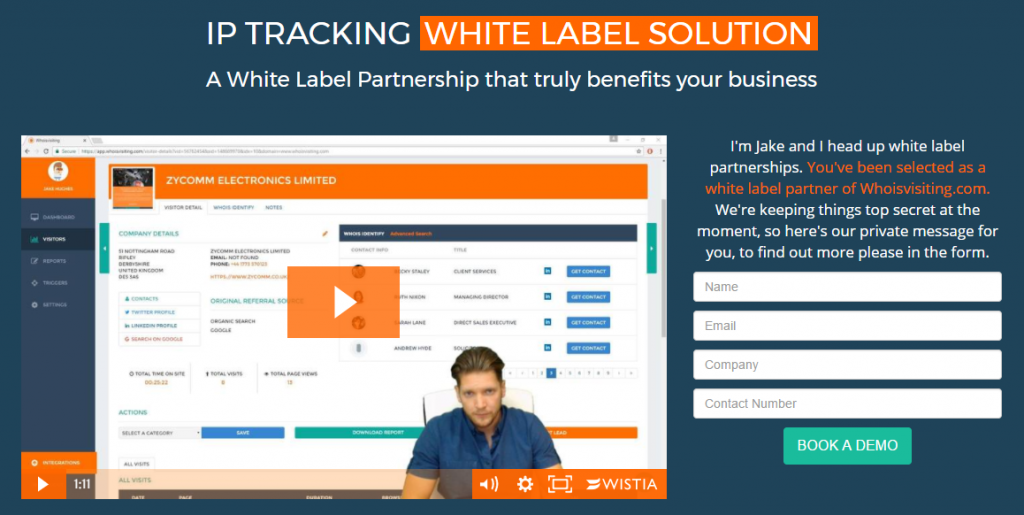 Follow-up
Our follow-up approach was instigated by using our own product, Whoisvisiting. We were able to set up a trigger alert notification on our secret landing page to identify the businesses which had arrived on the platform, but not always booked for a demonstration straight away.
Passing over these leads to our sales team, they were able to call the prospects and manually book them in, now that they had time to digest the idea.
Full Campaign Results
| | |
| --- | --- |
| Mail Packages Sent | 500 |
| Triggers Alerted | 115 |
| Demos Booked | 52 |
| Sales Converted | 19 |
| ROI | 26% |
This project is currently on-going but overall, the direct mail marketing, combined with the digital approach, has allowed us to make a strong and fast impact, with successful conversions and broad awareness which we were able to scale at a realistic cost.
Received this piece of paper & UV light in the post from @whoisvisiting Personally, I think it's a simple idea brilliantly done #Marketing pic.twitter.com/J1XwlvAy3P

— Sam O'Neill (@SamE120) 23 March 2017
How SixSix 95 used Direct Mail Marketing to enhance their Brand Awareness, sales; and increase in the number of enquiries per day
The Used Racking Company is a successful supplier of storage solutions to companies in the UK & Northern Ireland.

Primarily, they use Google AdWords to reach their target market but a single click can cost £14.00. They were getting customers to their website but drop-out rates were high; their website does not offer e-commerce, so customer details were only gained if a customer completed a contact form, emailed or picked up the telephone. They approached SixSix 95, the lead generation specialists, and asked them to come up with a solution to increase enquiries and conversion rates.
SixSix 95 chose a direct mail outreach involving utilising postcard marketing alongside website visitor tracking for two purposes: 1. Brand awareness – to increase the touch points with the potential customers 2. Increased sales – time-based offer, to encourage customers to purchase
The act of sending postcards to reach your target market in 2017, might be something which feels a bit old-fashioned with so many advanced, technical, marketing tools available. But postcard marketing offers an affordable, trackable, versatile and direct approach.
We analysed the market to pick the most cost-effective IP identification software, which was Whoisvisiting. This software can identify the names of the companies who are visiting a website, even if they haven't completed a form.
For the initial aim of brand awareness, businesses who were identified visiting the homepage were delivered a postcard of generic awareness –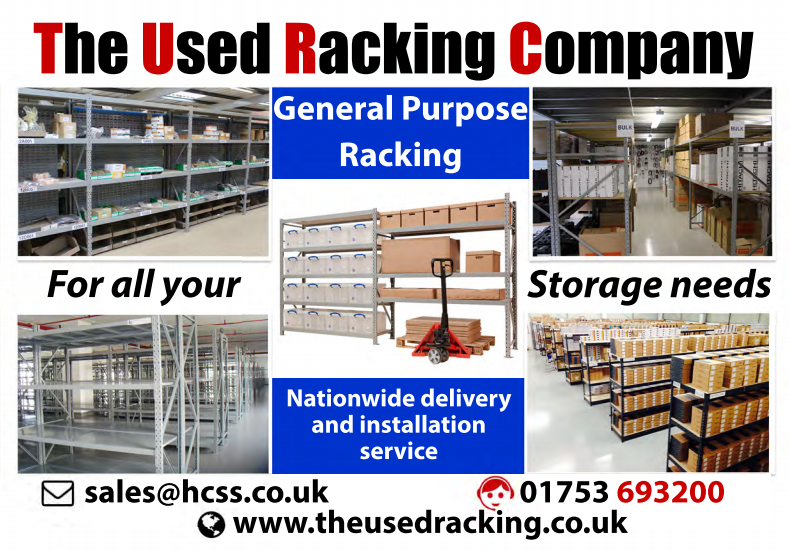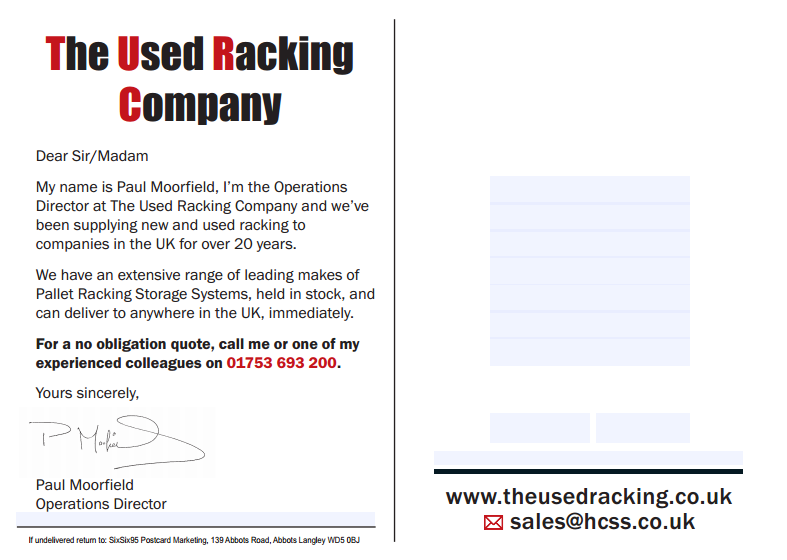 However, for a more intense, sales driven campaign, they added trigger functionalities, using the Whoisvisiting software, to the specific product and contact pages. This then notified when companies landed and were viewing certain information.
These companies were then sent a postcard, matching the unique page and directed at instigating a reaction with a specific, time-based offer. Here is an example of a postcard sent to visitors on the Racking product page –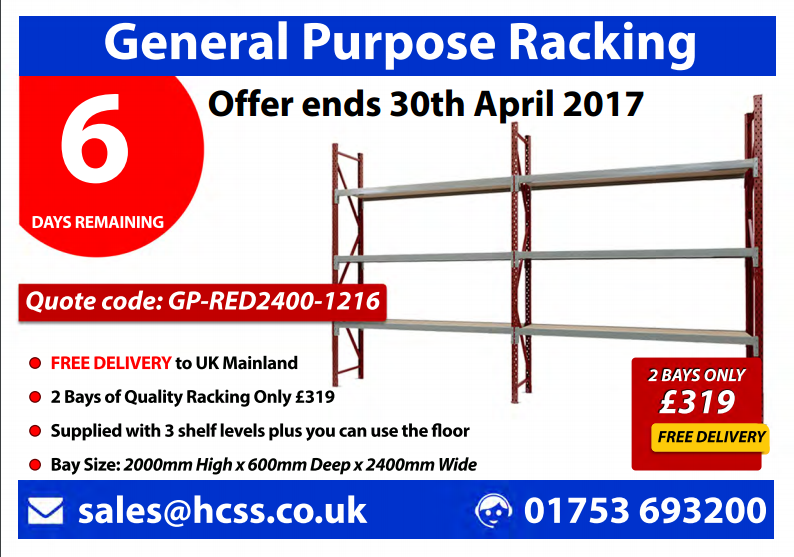 On the back, a clear message outlined the immediacy of the time-based offer and how to follow-up with a call to action –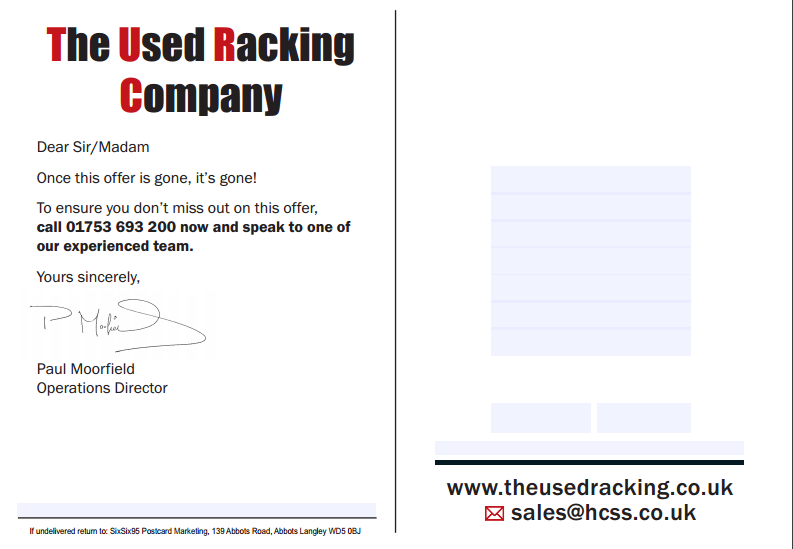 This was implemented across the full-range of products on the website, for response with the appropriate postcard –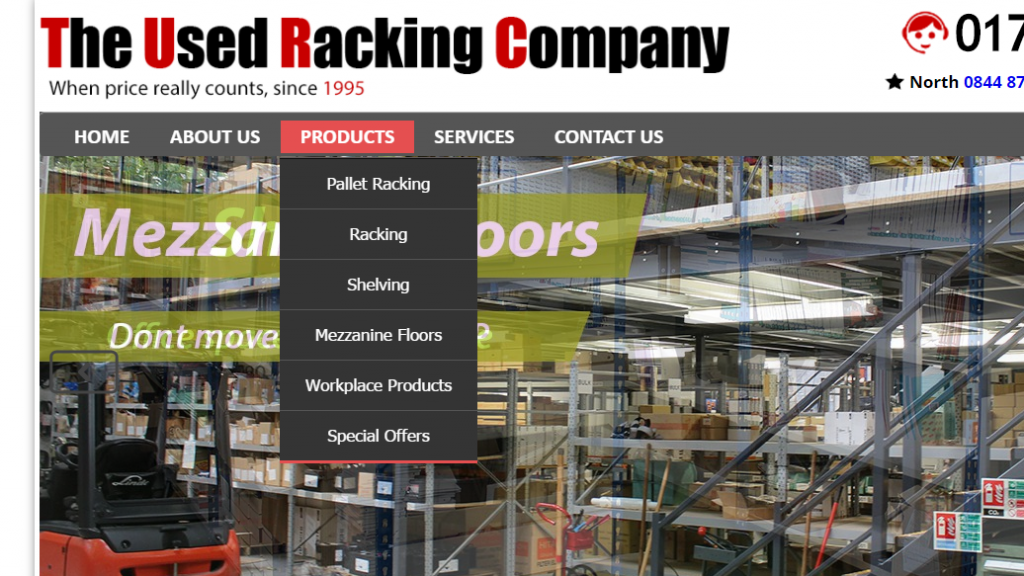 Results
This combination of new and traditional, direct mail marketing methods proved extremely cost-effective and the results were exceptional, with the client noting:
➢ A 15% increase in sales
➢ A significant increase in the number of enquiries per day
The Used Racking Company continues to use a combination of Digital (WhoIsVisiting,) and Print (Postcards) as a core part of their lead generation activities. Providing the ability to capitalise on their expensive AdWords click-through.