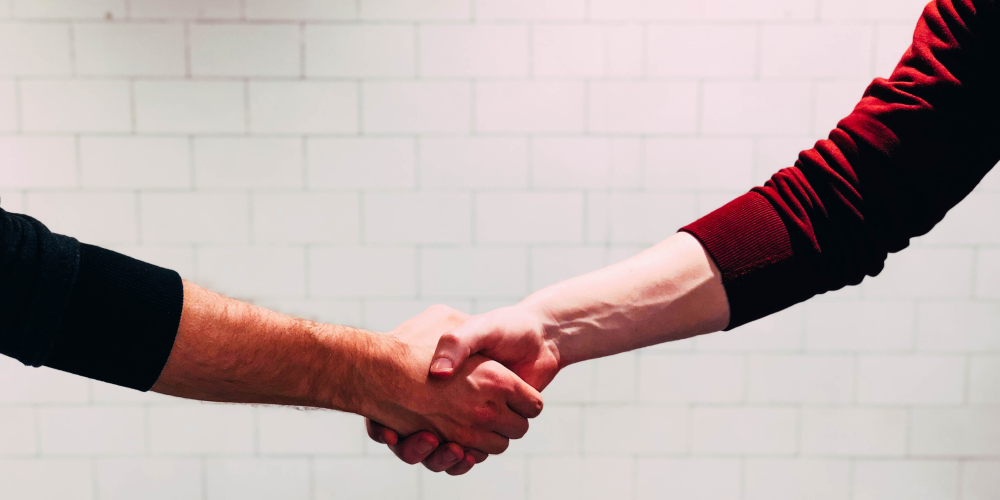 What is an Ideal Customer Profile (ICP)?
The ICP is the representative of your profile customer with all attributes that turn them into perfect matches for your solutions. 
Your leads must present a series of attributes or behaviors that will indicate to you that they are looking for a business with you.
Even if they don't acknowledge this yet.
Your Ideal Customer Profile must be:
The profile of the person who identifies with your business;
Who is engaged;
Understands the use of your product or service;
Has constant use and your needs are met with good results.
The ideal scenario for every business, right?
The ICP must be updated from time to time.
And serves as an exercise to remember who you would like to reach and also to guide your marketing strategies.
That said, this kind of information is essential to succeed in your business efforts to attract more customers and nurture a long time relationship with them. 
That's because communication depends a lot on how well we know the people we want to talk to.
More than that, knowing the universe of your potential customers prevents you from talking only about the company or the solutions you have to offer.
And so, deliver real value to them.
Talking about what the audience is looking for and would like to know generates much more identification with your brand.
What is not an ICP?
The description for the ICP can be confusing since the idea can remind other common concepts in marketing and sales:
Therefore, it is necessary to differentiate them.
Target audience
Target audience is the set of some socioeconomic, demographic, and behavioral information of a group that the company determines as future consumers of its product or service.
To get to your target audience, you must collect data as age, sex, consumer habits, educational background, location, and some others.
Persona (or Buyer Persona)
A Persona, on the other hand, is a fictional character built from the ethnography of real people, with psychological characteristics, representing a group with similar qualities and behaviors.
The data organized to build a persona, besides the basic ones, are:
Habits;
Job Title;
Frustrations and pain points;
Lifestyles;
Beliefs;
Decision criteria and buying habits;
Daily challenges;
Which media they engage with;
Who influences them;
Where they seek information;
And some more;
You can create more than one persona for your products or services.
In order to create each one, it is important to think about whether they represent a significant group of customers.
Due to the number of people, potential to purchase and influence they have, or the role they have on the way to achieve the company's objectives.
Notice that what sets these profiles (Target audience, ICP and Persona) apart is the depth of information gathered about the customers.
As a process, you can start by defining the target audience, then go to ICP and, finally, define the personas.
Why is it important for business to know the ICP?
A lot of sales professionals probably consider themselves a people person.
After all, dealing with people is a huge part of the job and in B2B marketing understanding is no different: people are the key.
Your Ideal Customer Profile is a fictional character, made from interviews with real people and used to represent the ideal client.
The ones who have the potential to buy from you.
For a long time, the target audience was the first step in any marketing strategy.
Now, considering the changes in the market, consumer behavior and the need to create more segmented strategies, it has become necessary to understand more deeply what are the factors that lead people to buy.
That's why ICP is so important, as well as Personas.
With the ideal customer profile well defined, it is easier to make a more assertive sales approach.
That's because the salesperson will devote more energy to contacting people who are really interested in the product or service your business offers.
Also, every business needs a reason for their customers to buy from them and not from their competitors.
We can call this a Unique Selling Point (USP). 
Your USP can be identified by completing the phrase "Customers will buy from me because my business is the only…"
Your USP can change as your business or your market changes, and you can have different USPs for different types of customer.
For example:
A stationery shop could offer a free same-day delivery service for its business customers within a local area – an effective USP for businesses that need fast delivery;
The same stationery shop could offer a 5% discount to businesses that spend more than £1,000 a month, this would be a USP for cost-conscious customers;
The stationery shop could also make sure it offers the most comprehensive stock of artists' materials in the area, a USP for local professional or amateur artists;
All of these USPs can be effective because they are driven by what the ICP looks for when making a buying decision. 
All together this is a great B2B marketing approach.
How can you create your ICP – Ideal Customer Profile?
There are a lot of traditional methods for identifying your customer profile.
Knowing which channels can work in your industry will help your B2B marketing tremendously and having a website is just the beginning.
You should ask yourself, based on past experience:
What kind of company or person would be your dream client?
Who would be the best customer for you to sell?
How was the sales cycle experience with the customer profiles that match this description?
And when we talk about creating ICP for B2B companies, we think of information as shown below:
Size of the ideal company (number of employees);
Team structure;
Ideal company location;
Operating segment;
Maturity;
Sales cycle;
Main current challenges;
And even the average ticket;
It makes sense that ICP is developed before personas, as you need to know clearly who the person is before detailing them.
That said, the data that your business has about your customers is essential to help in creating this profile, because with them you can trace parameters.
PRO TIP to identify and have a better understanding about your ICP
At Whoisvisiting we can provide useful information that can help you to understand your ICP in ways to enhance your B2B Marketing.
Read more: Complete Guide For Whoisvisiting Data Analytics Tool 
Once you identify the companies that are visiting your website through Whoisvisiting Tool, we provide you with the option to be able to sort it into categories.
Then you will start to understand why these potential customers are visiting your website and from what industries.
Being able to access this kind of information such as page visited will help you to construct your B2B Marketing Strategy by formulating deals and special offers around what your potential customers are already looking at.
The basis of the idea is to give your customers what they want, and not to waste money on promoting new products that you think they will want or need.
By knowing who your customers are, you are more able to meet their needs.
Finally, with all this information in mind, think of Whoisvisiting as an analysis tool.
Use the information our software gives you to strengthen and widen your approach towards B2B Marketing.
Never neglect what your customers are doing on your website and use what they are doing as the fuel to grow your business.