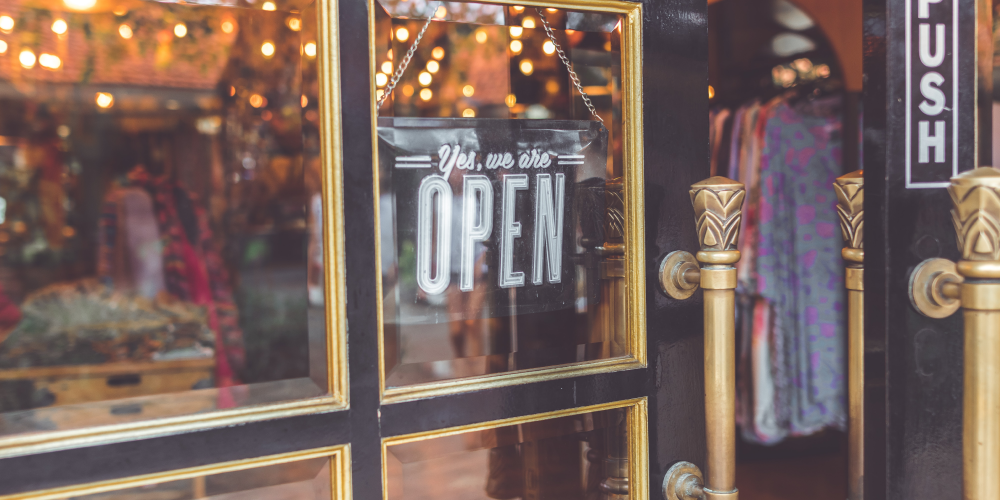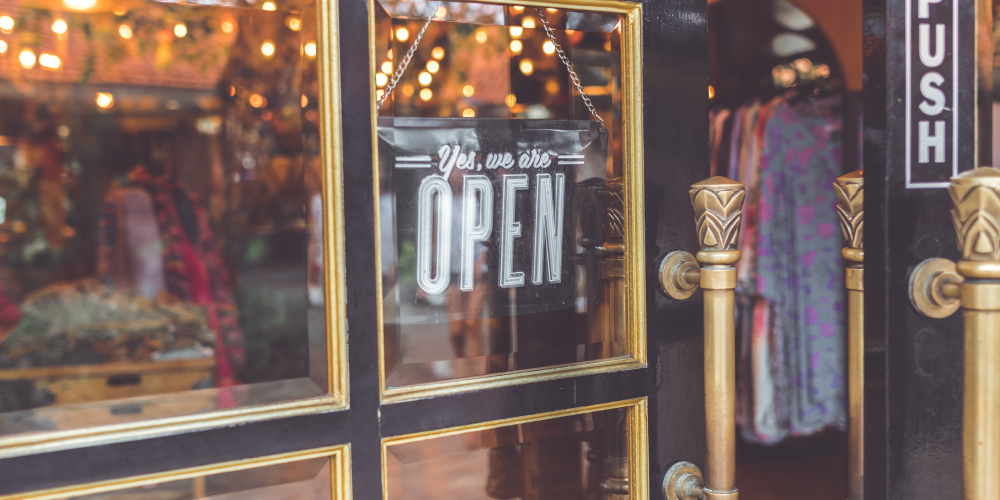 What Is A Sales Process?
The sales process is a broad term which outlines the complete selling process of a business, through a journey of different stages from lead generation to close.
It's the activities involved in progressing prospects from their referral to full-paying-clients.
There is no one fixed definition and the sales process will vary from company to company, based on variations of complexities.
There are a number of factors that need to be considered when a company defines its sales process, including the current context, the audience profile, the sales process, etc.
Ultimately aiming to achieve structure through common stages and familiar actions in order to conclude a sale with repeatable concepts.
How the sales processes changed
If you have been working with sales for a few years, you may have noticed the differences that have occurred in the way you perform this function.
A number of factors that not only influenced how people buy but also how they make decisions.
Directly impacting the way companies communicate and offer their services:
Communication methods;
Our circle of influence and how it affects our daylife;
The availability of intelligence and information;
The competitive landscape;
And the buying behavior.
Although the sales model we use to build trust in our leads and our market has changed, some pillars of this process remain intact.
To have a sales process going on, we still need:
Leads;
Negotiate
Create interest;
Communicate effectively;
Overcome objections;
Close a sale.
If before the power to close a sale was completely in the hands of the sellers, today the buyers have much more power than anyone else.
And this is because any type of information that your potential customer wants about your business is easily available online.
And if consumers don't find what they're looking for in your offer, they won't hesitate to move on to the next competitor.
In the past, a salesperson was in control of the conversation because they controlled the flow of information. With the evolution of sales, that changed.
So, therefore, you need to be prepared.
Why is it essential to have a structured sales process?
Having a sales process can bring value to a business for many reasons – and an overall process and cycle will provide major benefits for your functionality in terms of management and tracking the overall sales performance and efficiency.
Essentially, the smoother and faster you can progress a lead to close, the less amount of time there is to lose that potential client/customer.
Keep reading: How to get to know your ICP (Ideal Customer Profile)?
And having a sales process fully-implemented and regularly analyzed allows you to clarify this and create a clean system with sustainable results through the following ways:
Organization
A clear pipeline that is universal to all sales staff who could interchangeably pick up with any lead at any particular stage and be aware of the ongoing requirements.
Formulating a structure offers visualisation, having a picture of each step gives you an automatic indication of your approach with customers and this allows you to find a process which works and repeats that.
Improving the organization at each stage of the process brings the experience of knowing how to progress the lead and a solid structure around that.
Prioritization
A sales process allows you to prioritize which leads need more time spent on them, due to their journey and your understanding of their needs and how qualified they are.
This provides a fast process which allows better efficiency all round.
Finding the key leads quickly and shifting out the waste so that you can focus on what is essentially more likely to convert and provide the best return on time investment.
It creates a familiarity with each stage of the sales process and means you can be more confident in knowing what is required to progress to the next step of the cycle.
An instinctive feeling for each deal and the likeliness of conversion.
Evaluation
The clear direction for your leads will highlight the weaker areas of your process and sales team, where they are struggling to develop and progress.
Alternatively showcasing where the business developers are excelling in their ability to clarify and move leads through the pipeline.
A defined sales process provides clarity and visibility of performance and which identifies areas that the marketing and sales teams are weaker at.
Therefore creating cohesive understanding, solutions and functionality for the business as a whole.
Better Long-Term Results
Aligned and defined, delivering efficiency, productivity, organisation, speed, familiarity and consistency.
With the use of analytical intelligence contributing to the overall goal. This allows for repeatability longer-term.
Ultimately adding value to your business by increasing the speed from referral to close, leaving less time for leads to digress and focusing on the prospects which are going to deliver more business.
Starting With A Generic Sales Process
Every business's sales process differentiates, however, this is a generic base which can be branched off adapted and built around:
Check Out This sales process Glossary. This will give you access to an explanation of the key terms featured for complete understanding.
Using a custom CRM (customer relationship management) system or products such as Pipedrive, you can visualise your sales process and manually progress each deal along to the next stage so you know and can pick up easily.
A Basic Sales Process Structure
There are some tips on how to improve your sales process strategy and build a strong rapport with leads and prospects.
Essentially aiming to increase the chances of converting leads with the aid of industry specialised.
In a simple sales process structure, there are some points to take into account, such as:
How the prospection and the lead qualification is working;;
How are you performing research and creating a relationship with your potential clients;
Sales speech;
Customer experience;
Are you documenting your lessons learned(?);
And as we are talking about a process, each person following it needs a clear direction as to what to do – and sometimes even how to do it.
So here are 7 tips to pay attention to when creating your sales process.
Early Stages Of The Sales Process
It is important when Introducing yourself at the first contact point of the sales process, that you immediately look to establish familiarity by discovering the unique end goal for the individual case and what they want to achieve from their current process and situation.
You can then tailor their journey in a far more targeted and customised manner rather than tarnishing all potential customers with the same brush.
It is a personal approach which is a lot more effective and respectable.
Consider your approach to create a good relationship early on for touching base throughout the sales process.
Discover how frequently they like to communicate and if they want a phone or email follow-up so that you can work with their best interests catered for and not irritate them with unwanted contact.
Ask if they have any immediate questions and try to learn as much information about them as you can, so that you have an understanding of the working environment – traditional or digital, the culture and building a mental picture of how they operate day-to-day.
Listen to the prospect, take as many notes as you can of the small details for later reference.
These can be stored as weapons later on during the process and also to display that you are dealing with them as a unique case.
Discussing The Competition In Your Sales Process
Mentioning your competition early in the sales process will initially give you an understanding of the position of the prospect.
Also contributing to the sales lead qualification and relevance of the prospect.
How aware they are of your products or services and if they have used anything similar in the past or currently.
This will allow you to discover what they will be familiar with and what they won't be so assured of to establish a starting point going forward in the sales process.
This can save time and streamline the sales process as you are not re-iterating information which they already have.
It is also important that you are showing industry knowledge and you are aware of how the competition operates in terms of techniques, strategies and USP's (unique selling points).
This builds a trust and authority of your position and experience.
Highlight the competition's approach and the differences, but never bad mouth competition directly.
Be humble and modest, let the prospect say anything negative and respond – "We have heard that before", rather than instigating a petty remark.
If you need to say bad things about your competitors to try and get ahead of them, then it suggests you have something to hide or that you are not confident enough in your own business to be better, naturally.
You are representing your business and the brand reputation attempting to portray a respectable picture and identity.
In the end, you want your quality and service to be the deciding factor in an unforced process. Be open and transparent.
It is fine to mention your less-focused areas compared to others, and your strengths and advantages over theirs.
Being a thought leader for the industry and advising based on their needs and what is the best route for what they are looking to achieve.
Explain how you can use products, tools and services in conjunction, not in isolation, to improve the overall sum of the parts as productively as possible.
This is what will keep in the mind longer-term as you look to enter a partnership, not just a quick sale for the short term.
Qualifying The Lead For Sale
You need to be asking the right questions to discover if each lead is suitable to buy your product, service or tool, through numerous qualifications.
It is crucial that you look to minimise the opportunity costs of your efforts as you don't want to waste time trying to work with a lead which is not appropriate when that time can be channelled into others more likely to convert.
Don't spend time trying to fit square pegs into round holes. It is not beneficial for anybody longer-term.
Following Up
Bearing in mind your follow up based on your early findings when initially making contact – you want to create a balance of progression and patience.
The half-way point of a trial or sample period is ideal to reach back out. Discuss the current thoughts, and what could assist them going forward to improve their user experience.
This is also an opportunity where you may set up a strategy to capitalise on positive communication.
Offering early deal discounts – rewarding decisive leads and incentivising them with better ROI.
By assessing the situation, you can judge whether this might be a worthwhile option to secure a deal and complete the sales process ahead of schedule.
Alternatively, it is here when you can go the extra mile and make further efforts to build on the relationship going forward applying additional knowledge and service.
This can pay dividends when it comes to the closing stage and might be the difference between completion or churn.
Closing Sale
The period of deliberation can be a frustrating time in the sales process.
With all of the cards on the table and relevant information communicated, as you swing back and forth, not always able to receive a clear or definitive answer in a reasonable time-scale.
But you have to show patience and you've got to understand that they are inevitably exploring other options.
There is also going to be a complex chain effect for the whole package, with many other factors and people influencing or maybe restricting the decision-making ability.
But of course, there are always going to be difficult prospects who are painfully indecisive to make a conclusion on your sale.
This is part and parcel of the game. You are helping them to see the benefits in the clearest way that you can – but ultimately, you are unable to force anybody into agreeing to a sale.
What Can You Do About It?
Being upfront and straight to the point may be the way forward with those who are hesitant and giving unclear signals.
Asking – "When might we expect a decision on this?" This is not impolite but is putting the issue right in front of them with nowhere to hide or deflect.
Of course, you do not want to jeopardise a potential sale, but asking when the next point of contact should be, gives you an organised and arranged follow-up opportunity to try once more to finalise the deal.
In that time you can think to yourself; what other information might be useful in order to help catalyse that decision.
Or, what else can be provided, offered or guaranteed?
One route is to create an illusionary deadline in order to instigate an urgency from their side of the deal.
This could be adapted to the set-up of your business offering for example:
There's a limited no of accounts available
Stock is running low
This deal expires on xxx date
Another useful tactic is to explain to the person who you are dealing with that you need an update to inform the accounts team or other members of the hierarchy.
This can release an emotive reaction to speed up the process.
Remember, coming back to your notes from the early stages of the sales process. Applying as much application to their personal business situation as you can.
This improves the experience and the customer service which counts for so much.
Always offering additional tips, demonstrations and adding value to their experience in any way possible.
Eventually, there are only so many times that you can stress and make imperatively clear the savings or added value through return on investment/productivity/quality/necessity.
But you must squeeze every ounce of potential to get the deal over the line.
Ending A Relationship
At the conclusion of the sales process, you want to make you finalise respectfully, no matter how frustrating the endeavour has been.
If successful, make clear that you are there for future reference and assistance at all times or stress the benefits of reusing your services.
Make them aware that you would appreciate any referrals and potentially references for case studies.
If unsuccessful, politely ask why that is the case.
Before ensuring if there is anything else that you could have done and how their experience was.
Remember to take note of when their alternative supplier contract would be up for review and ask if you can reach out to contact in the future.
Finally, wish them all the best, and leave the conversation open-ended with the opportunity to return for further information.
How To Identify Weaknesses In Your Sales Process
Analyzing your sales process and the process on a regular basis will enable you to find weaknesses across your team which you can then work on improving.
Monitor and study the breakdown of key performance indicators in each area of your cycle.
From the inbound and outbound marketing activity to website traffic, sign-ups, presentations completed, churn rate, and sales.
Analyse conversion from one stage to the next and notice where the pipeline fails most frequently.
You can then respond reactively to the situation to solve the issue and enhance that particular section.
Keep reading: What You Should Know About Conversion Rate Optimization (CRO)
Also, identify which area(s) is (are) the stumbling block(s) of the sales process and whether there's an issue with the sales follow-up approach, the presentation, the quality matter, or a demographic problem leading back to your marketing team and their target profiling.
Ultimately, it will lead to a cleaner and more efficient system with more time spent on correct prospects, offering a better sales experience and increasing conversions.