B2B Marketing for a people person.   A lot of salesmen will probably consider themselves a people person, after all dealing with people is a sole part of the job and in B2B marketing understanding people is key.
If you're not (in your own mind at least) the bee's knees at creating and maintaining customer relationships then I'm afraid it's about time you find yourself a new career as the sales room isn't for you. If you are the confident one who is developing customer relationships and landing new contracts, almost as if its second nature to you, then you're the one who can revolutionise the traditional approach in your office and start landing more sales and contracts for your business by adding some digital flavour.
There are a lot of traditional methods to identifying your customer profile that work. I am not here to debate whether they are good or bad but in 2015 there are far more channels then before in which a customer can discover your business. Knowing which channels can work in your industry will help your B2B marketing tremendously and having a website is just the beginning.
They know who you are! Wouldn't you like to know them as well? It's up to you to take full advantage. Its perfectly normal for a site to get drop off's and for businesses not to buy but knowing their flow and understanding why they dropped off can drastically improve your online revenue. If you find the answers and incorporate the solution into your B2B marketing strategy you will see a lot of positive things start to happen. The yellow pages are as good as dead, but they have digitized! "Check the yellow pages" was used just as religiously as "Google it" is today.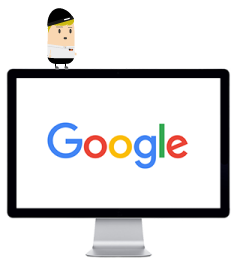 100 billion searches a month on Google and the chances that your business will have regular traffic depends on your presence on the internet. Therefore, a great strategy is vital! If you are just starting out then developing an understanding of how to begin planning your strategy is strongly advised. There are some great places on the internet to begin but if you are at stage one follow the link below.
How to Create a B2B Marketing Plan that Drives Results If you are more seasoned within the world of B2B marketing you may realise that opportunities to develop have become much easier with the use of a selection of online tools. Anyone in business will understand the importance of knowing your customer profile, they will also know it is absolutely vital to the operation of your business not just in the direct (face to face) sense but online too.
At Whoisvisiting we provide you with useful information that can help you to understand your customer profile and enhance your B2B Marketing. Once you have collated some data and the companies visiting your website have been identified we provide you with the option to be able to sort these companies into categories. Once in your dashboard, select visitors then select the blue action button > assign category > click the category drop down menu > select new category, from here you can name the category anything you wish.

Through identifying the nature of businesses visiting your site, you will start to understand why these potential customers are visiting you're website and from what industries. We also help by showing you your visitor's activity, an example of which you will see below.
Being able to access this kind of information such as page visited will help you to construct your B2B Marketing Strategy by formulating deals and special offers around what your potential customers are already looking at. The basis of the idea is to give your customers what they want, and not to waste money on promoting new products that you think they will want or need. By knowing who your customers are, you are more able to meet their needs.
Radio stations and television stations conduct regular market research to find out who their listeners and viewers are and often adapt their programs to suit the audience. Radio stations particularly have become niche service providers as they specifically aim their product at a particular group or niche. Replicate this process and your B2B marketing can work wonders for business. Think about the following questions in relation to your team (or company).
What is your service niche?
What are the characteristics of the service/s you provide?
Who are your clients and what do they want?
Every business needs a reason for their customers to buy from them and not their competitors. This is called a Unique Selling Point (USP). Your USP can be identified by completing the phrase "Customers will buy from me because my business is the only…" Your USP can change as your business or your market changes, and you can have different USPs for different types of customer.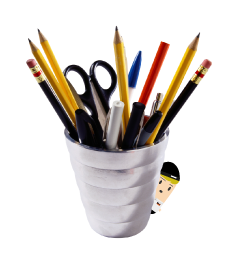 For example:
A stationery shop could offer a free same-day delivery service for its business customers within a local area – an effective USP for businesses that need fast delivery
The same stationery shop could offer a 5% discount to businesses that spend more than £1,000 a month, this would be a USP for cost-conscious customers
The stationery shop could also make sure it offers the most comprehensive stock of artists' materials in the area, a USP for local professional or amateur artists
All of these USP's can be effective because they are driven by what the customer looks for when making a buying decision. All together this is a great B2B marketing approach… With all this information in mind, think of Whoisvisiting as a analysis tool (which is basically what it is anyway). Use the information our software gives you to strengthen and widen your approach towards B2B Marketing. Never neglect what your customers are doing on your website and use what they are doing as the fuel to grow your business. As the old saying goes, "The customer is always right". FIND YOUR PROFILE CUSTOMER NOW!