New school sales techniques for the old school salesman!
There's always one in every office. The traditionalists that can't quite let go of traditional ways. The salesman using old school sales techniques that still writes everything on paper and remembers every one of his colleagues birthdays. The old school salesman is, and was, great at many things. Not many people today would be able to keep contracts like they did for as long as they did. But… Is the old school mentality still relevant to the world of today? Even those great salesmen with decades of experience still sit there waiting for the phone to ring. If you are this person wouldn't you like to be able to earn more commission? Buy a new car? Get a bigger house? Well in the digital age these are things that can seem a lot easier to achieve. Work harder or work smarter. Which one would you choose? Well in this day and age I think the obvious answer is to work smarter, not harder. The idea of being able to land more sales with much less effort is one idea that will baffle many of us. Imagine if 80% of your outcomes came from 20% of your inputs. Having an attitude such as this can benefit your business in ways that have only been lost through time and making minor changes to your sales techniques can make all the difference.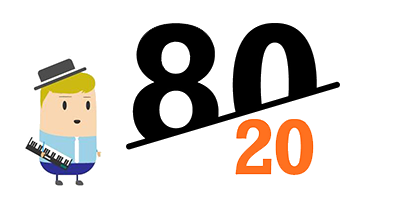 Why would you waste 80% of your time when only 20% of your operation is making your business revenue (If you are aware of the 80/20 principle and how to apply it to business and marketing you will see my point). In the 21st Century we are prone to the idea of doing less and making the same, if not more money.
So why not let Whoisvisiting do the legwork for you? These days everyone is browsing the internet for answers. What if a potential customer found the answer they're looking for on your website? The reason as to why potential customers don't contact you could be one of many factors. Whoisvisiting provides you with the technology and opportunity to never miss a lead again.
Once shown the power of our IP Tracking tool that old school salesman will be an old-school salesman with a new string to his bow. The old school salesman with a new school approach and a broader range of sales techniques. Whoever said you can't teach an old dog new tricks? Think of a few of the old school methods that kept clients interested. Such as…
Taking your client out for coffee
Meet your client for a business lunch
Taking your client to a professional sporting event
Taking your client out for a nice dinner
Now let's be honest no one wants to turn down a free lunch! Old school sales techniques such as wining and dining your clients is something that I believe will never die in this competitive industry! Fine hospitality makes us feel as if we can let our hair down and relax. This presents the perfect opportunity to talk business with your client in a relaxed environment. The exchanges that take place outside of the office environment give clients the opportunity to get a glimpse of who you are and what matters to you.
Dress appropriately. You may be going out to lunch or dinner, but it's still a business meeting.
"It's about giving people enjoyable memories that will cause them to remember you fondly and make them want to do business with you in the future. Creating a memorable experience doesn't need to bust your budget. Power entertaining is about offering people delectable samples of food and tastings of wine, especially of things they haven't had before or don't know much about."
Even though the conversation is ultimately more critical than the cuisine, research where your customers like to dine, and find out if they have any dietary restrictions.
This should go without saying: pick up the cheque, even if your dining companion offers to do so. If you anticipate a tussle at the end of dinner, arrange payment beforehand with the host by giving them your credit card. And of course, make sure to include a tip.
These old school sales techniques used for engaging with your customers can easily be transferred into your online B2B Marketing Strategy. All you have to do is figure out who your online customers are, what of your services do they like (if you offer multiple services) and what products they like. At Whoisvisiting we provide you with the technology to be able to easily identify who your customers are and view exactly what they are looking at on your website.
With all this rambling, the point we are trying to make is that these old school sales techniques don't have to be ditched at all. Welcoming some digital flavour into your sales strategy can open you to so much opportunity to be able to land more sales opportunities and start bringing in more revenue from multiple sources. It's as easy as taking candy from a baby! Is the old school in you saying that applying something new is going to be difficult? Well give us 14 days to be able to prove that landing more sales is easier than ever. SIGN UP FOR YOUR 14 DAY FREE TRIAL TODAY!