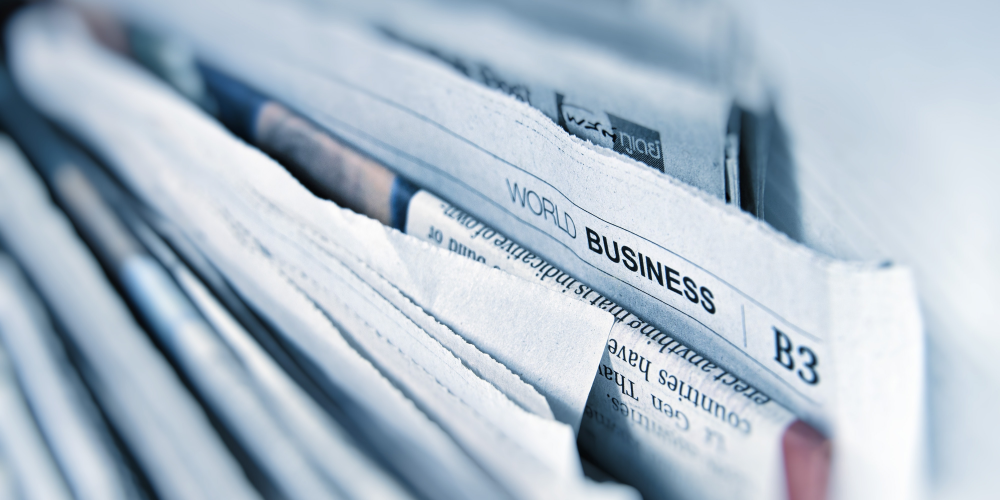 What is Public Relations (PR)?
Public relations, or PR, is a broad term referring to a member of the marketing team which manages your communication and relationships with members of the public or potential business prospects.
PR professionals create narratives based on storytelling to raise brand awareness and build, maintaining, or even repairing a business's reputation.
It requires dealing with influencers of your target audience in various digital and offline methods.
As well as cultivating a positive reputation with the public through various communications such as traditional media and social networks.
Public relations has a strong link to the media and achieving positive press coverage, but that is just one part of it.
It can be visible in many forms and has arguably been credited based on impressions and reach of coverage.
Its results can be criticised as empty metrics because 'reputation' or 'brand strength', for example, can be accused of being meaningless phrases and because there is no concrete, physical evidence of their existence.
However, now advanced digital tracking and analytics intelligence can give a far better indicator of its effectiveness.
Meaning if performed correctly, PR can have massive results on your short and long-term goals as a business.
Let's clarify: PR vs Advertising
Public Relations can be looked upon to some extent as creating advertising opportunities for your business.
Both methods are used with the aim of increasing the awareness of your business, achieving goals and results in less time.
But it differentiates because publicity is more powerful than advertising – as it is impartial.
Advertisements, effective placement as they may be, lack further effectiveness because they are limited, paid for, and therefore psychologically not as impressive, convincing or as reliable.
The results of the ads are proportional to the amount invested, that is, the boost will be greater as the amount grows.
Thus, the ads are flexible, varying according to the needs of the strategy and the available budget.
But with PR, rather than you saying that you are good, it is all about getting others to say that you are good.
In addition to having a more organic traffic, depending on the media used.
Business to business PR
PR in the consumer world involves a free reign of creativity to raise awareness and coverage with very few rules or norms.
As you will see here with these outside of the box ideas.
However, for the B2B sector, it is a far-less extravagant procedure. Because the focus is not on the general public.
The focus is on reaching decision makers and attracting other businesses.
Here is a quote from HubSpot's CMO, Kipp Bodnar, outlining the change in mentality for the B2B industry –
"Historically B2B companies had understated the importance of brand, in exchange for the pipeline or demand, and really tried to hit the revenue targets. But to grow and scale long term you need to build a strong brand that can be trusted in the marketplace and be representative of what you stand for."
One of the biggest benefits of working with PR is being able to focus on your core business, while strengthening the credibility.
That said, check these alternatives strategies you can use for B2B PR.
1. Research
The first thing which you need to do is establish who your target audience is.
Hopefully, within your wider marketing strategy this has already been achieved.
From then you need to spend a large amount of time looking into the resources which they use to gather their business information and intelligence.
Media titles, online publications, magazines, videos, social accounts…etc.
Until you have done this, you cannot target your PR approach, and it will be time wasted, generating exposure for the wrong eyes.
2. Media Lists
Create an initial media list where you log journalists and bloggers of publications you want to target.
Gorkana is an amazing database for PR professionals, where you can access regularly-updated information from media titles with contact details, emails and opportunities.
You can filter a search and export the data to an excel spreadsheet to get you started. It may also show how and when people like to be contacted.
Another cool feature is that Gorkana will show you the circulation or unique monthly visitors of the publication.
This provides useful insight to the amount of effort you should spend attempting to feature in one place compared to another – as a return on time investment.
If Gorkana does not have that data available then Statshow is another resource where you can search the URL and it will give you an estimated figure, for online only.
Gathering the potential reach statistics may not be the ultimate element of your PR campaign but it is a nice measure to show as a return on your work.
But you should be able to provide more specific evidence than this.
The main thing is that this preparation drives the direction of your PR strategy.
3. Press releases
Press releases are a written alert which you can send out to relevant parties informing them of information you want projected.
They are the bread and butter of public relations and a tool which you can use to communicate with journalists and influencers to open the door to exposure.
On a whole, journalists do not have a lot of time as they are busy meeting their deadlines.
So it is imperative that you are direct and straight to the point.
Make sure the content you want them to use is there, and easily accessible.
Always end by saying please feel free to contact for further information.
Here is a useful guide on how to write a successful press release.
You may also like to use a platform such as Prezly which enhances the storytelling of your brand.
It will customize your story with the selected media to maximize its full potential and get noticed.
But if not, a pre-prepared, concise e-shot of what you want to get across is a great idea to include.
With clear images and brief lines of the important points.
Make sure they are attractive but not overly complex to digest – so that journalists can absorb them on the go.
It is also something which you can blast out in order to achieve a 'quick win'.
4. Play Cat and Mouse
One technique used by PR's is to offer the image to go with the text in low resolution, so as to instigate the journalist to respond asking for the full resolution version for use in publishing.
But this will vary depending on the size of the publication and the quality of your story as to whether you can play a 'give and take' game.
5. Mail Chimp
A brilliant tool for improving the organization of sending out your press releases would be to use an email service such as MailChimp.
A great feature is being able to see if your emails have been opened or not.
You can then identify when and how to approach for a follow-up.
6. Be the news
The most recognisable form of PR is gaining press coverage, but for some businesses, especially in the B2B sector it may at first appear quite a difficult task to find a newsworthy angle for your company.
But be creative, there is always a way.
Anniversaries are a fantastic way to make the news, also as big projects with well-known companies or investment, for example.
Create a spreadsheet where you can note down five or six topics related to your industry.
Research and make notes of anniversaries of something to do with them.
Then set reminders with plenty of time to plan, perform and pitch your story.
This can also be used with national days which you can link to your business.
You can piggyback on to them to gain exposure for a campaign.
The anniversary or national day is an eye-catching subject line which grabs the journalist's attention and they may be on the lookout to fill something for a 'moment in time' piece.
If your story can incorporate an interesting and eye-catching photo then it will have a greater chance of making it to the final cut.
It adds value to the overall strength of a story and could put it ahead of something else when the editor has to make their choice.
Survey-led media stories are a creative way for B2B businesses to generate coverage. Everybody loves a stat. It is a very consumable source of content.
7. Get featured
Alternatively to news stories, you can look to get your business featured. There are many opportunities where journalists will be looking to write about new, innovative or unique companies/products/services.
Getting featured in a magazine, pullout or online publication could be a major deal for your business' reputation long-term or even to generate short-term leads.
It is all about letting them know that you are there and want to be written about. It is very rare that journalists will come to you.
So you need to make the first move and be proactive, constantly.
Forward features lists are an available resource which you can access to find out when a publication plans to run a piece on a certain topic.
You can identify the opportunities in advance and plan ahead to give you the best chance to win the coverage.
Many publications have these available on their site but you can always make a call to ensure it is up to date or there if there is anything else which they are looking for.
8. Explore The News
A great daily strategy would be to, first thing in the morning, take twenty-minutes and observe the internet and relevant media titles for stories and features which are currently being written about.
Or even on similar topics surrounding your company.
Look out for weekly/monthly features as well as news stories to expand on.
If there are a number of you, allocate a publication to each person for the week and rotate so everybody can grow their knowledge of different media outlets and who writes about what.
Then share a brief email of the findings each morning to keep everybody in the loop.
Make note of the journalist, and story style so you can angle your press release/pitch to that style.
Regularly tweet from the company account about a story which your targeted journalist has written.
Sweeten him/her up.
Let them know who you are and make them aware of your presence so that when the time is right and you want to approach them, they will be familiar.
Set up Google Alerts for keywords so you can discover who is writing about what.
Tracking news alerts from IFTTT could also be well worth applying to your procedure.
9. Media statements
Always have a member of your senior staff available for media comment on a relevant news issue.
It can be a great way to publicise your business for free.
If a story breaks in the morning which your business can offer an expert opinion on, be ready and let them know.
Send a press release or even be prepared to be interviewed by a broadcasting publication for extensive coverage.
A key tip in this situation is having a media trained personality as you don't want to come across negatively, having an adverse effect on the company.
This can also be described as 'news hijacking' – jumping on a story which is related to you and adding value, offering an alternative viewpoint, or expertise.
You can also do this on social media.
10. Pick up the phone
If your press releases are failing to reach your desired target, then it may come to the point where you need to pick up the phone and look to speak with a journalist directly.
You may even set this in place as a follow-up procedure to all of your emailed press releases.
The phone can be an effective tool for you in manipulating the call to go your way.
Be sure to 'own the conversation' and ensure a positive outcome.
Yes, you will receive negative responses to your greetings at times, but when you need coverage urgently, you cannot just sit there waiting for a response.
You must be proactive to go and get one.
Keep reading: How-to Guide: Improving Your Cold Calling Results
11. Events
Face-to-face communication is a back-to-basics method, but it is PR in its rawest form and can be heavily effective.
It is all about networking and creating new contacts. Go to events.
Imagine a world before social media where people actually had to speak to each other.
Where better than to make new contacts and potentially new clients than by attending an event.
A chance to talk directly to real people, there are no hiding places, emails, voicemails or social accounts.
With experienced speakers and masterclasses it is a brilliant opportunity to learn something new as well as meeting a new circle of contacts.
Conferences are also a good form of event to attend again for networking and learning purposes.
All conferences will involve a chance to ask questions and integrate with other attendees for drinks and snacks.
They are more specific and targeted, usually held by large companies and their experts.
12. Host and invite to drinks
Everybody loves food and alcohol. Especially if it's free. So if you are based in an area with potential clients or journalists in realistic commuting distance, organise a light-hearted gathering.
Here the work guard will be down and you can build informal relationships which could go far.
Just imagine two weeks down the line when you make that call and break the ice by mentioning how much of an enjoyable night they had with you.
PR is an opportunity where you can mingle and need to be naturally sociable to maximise it to the fullest.
13. Use of Video
It is well-known that video is the best consumed form of content on the internet.
So coming up with a way to get your B2B company on video can be a ticket to vast exposure. Racking up thousands of views on their YouTube channels.
Research and Identify a group of vloggers or a specific channel that specializes in talking about your industry, where your target audience is going for advice and information.
Getting featured with these could have a powerful influence on you.
It can also drive a direct link straight to your website. When possible, provide a bit.ly link which you have created so you can track the effectiveness of that piece of coverage.
We make no end of these links every day to track progress of all different approaches and we couldn't live without them.
The beauty of video is that it is accessible, shareable, measurable, emotional and has viral potential.
14. Content Marketing
Your business blog can go a long way to creating a positive impression of yourself.
Providing regular written articles relating to the industry, offering tips, advice and expertise, you will be regarded as a reliable and trustworthy source.
Content marketing is a long-term strategy, but it can provide great exposure through SEO and social.
You can offer to guest post on other people's blogs to expand your wings.
Keep reading: 21 Brilliant Ways To Expand Your Content Marketing Outreach
15. Agencies
If you have a larger budget and can guarantee a ROI then you could outsource your public relations process to a professional agency who are fully-trained in providing elite services for your business.
They can provide the brains, strategy and experience for you to meet the pre-established targets you require.
You can either enter a short-term contract for a specific campaign or hand over full control in a retainer agreement depending on your circumstances and goals.
Typically, this type of service offers a complete or customized package with news releases, media relations, press interviews, events, white papers, analyst relations and so.
How you can use it to increase your business
If in the past the PR professional was the one who was between the company and a news story, today, in addition to this, his/her responsibility is aligning the expectations of the public with the managers of the organizations.
Also contributing to the generation of financial results to the companies.
A well executed PR strategy can guarantee a good reputation for your business.
So paying attention to your business awareness is the key to this process.
Public Relations have the power to contribute to the increase of the lead base, but, mainly, it have the power to lead visitors in the process of becoming customers.
Through constant communication, educate and generate reputation for organizations.