What Is A Sales Cycle?
The sales cycle is a broad term which outlines the complete selling process of a business, through a journey of different stages from lead generation to close. It is the activities involved in progressing prospects from their referral to full-paying-clients. There is not one fixed definition and the sales cycle will vary from company to company, based on variations of complexities. Ultimately aiming to achieve structure through common stages and familiar actions in order to conclude a sale with repeatable concepts.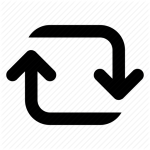 Advantages Of Having A Sales Cycle
–
Having a sales cycle can bring value to a business for many reasons – and an overall process and cycle will provide major benefits for your functionality in terms of management and tracking the overall sales performance and efficiency. 
Essentially, the smoother and faster you can progress a lead to close, the less amount of time there is to lose that potential client/customer. And having a sales cycle fully-implemented and regularly analysed allows you to clarify this and create a clean system with sustainable results through the following ways:
Organisation – a clear pipeline which is universal to all sales staff who could interchangeably pick up with any lead at any particular stage and be aware of the ongoing requirements.
Formulating a structure offers visualisation, having a picture of each step giving you an automatic indication of your approach with customers and this allows you to find a process which works and repeat that. Improving organisation at each stage of the process brings the experience of knowing how to progress the lead and a solid structure around that.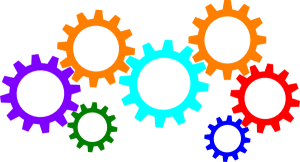 Prioritisation – A sales cycle allows you to prioritise which leads need more time spent on them, due to their journey and your understanding of their needs and how qualified they are.
This provides a fast process which allows better efficiency all round. Finding the key leads quickly and shifting out the waste so that you can focus on what is essentially more likely to convert and provide the best return on time investment.
It creates a familiarity with each stage of the sales cycles and means you can be more confident in knowing what is required to progress a lead to the next step of the cycle. An instinctive feeling for each deal and the likeliness of conversion.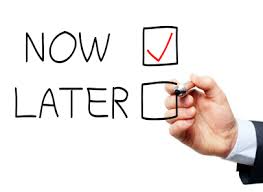 Evaluation – The clear direction for your leads will highlight the weaker areas of your process and sales team, where they are struggling to develop and progress. Alternatively showcasing where the business developers are excelling in their ability to clarify and move leads through the pipeline.
A defined sales cycle provides a clarity and visibility of performance and which identifies areas that the marketing and sales teams are weaker at. Therefore creating cohesive understanding, solutions and functionality for the business as a whole.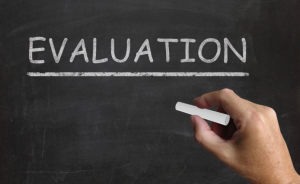 Better Long-Term Results – Aligned and defined, delivering efficiency, productivity, organisation, speed, familiarity and consistency. With the use of analytical intelligence contributing to the overall goal. This allows for repeatability longer-term.  Ultimately adding value your business by increasing the speed from referral to close, leaving less time for leads to digress and focusing on the prospects which are going to deliver more business
.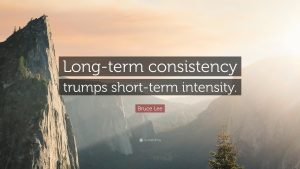 Generic Sales Cycle
Every business's sales cycle differentiates, however, this is a generic base which can be branched off adapted and built around:
Check Out This Sales Cycle Glossary. This will give you access to an explination of the key terms featured for complete understanding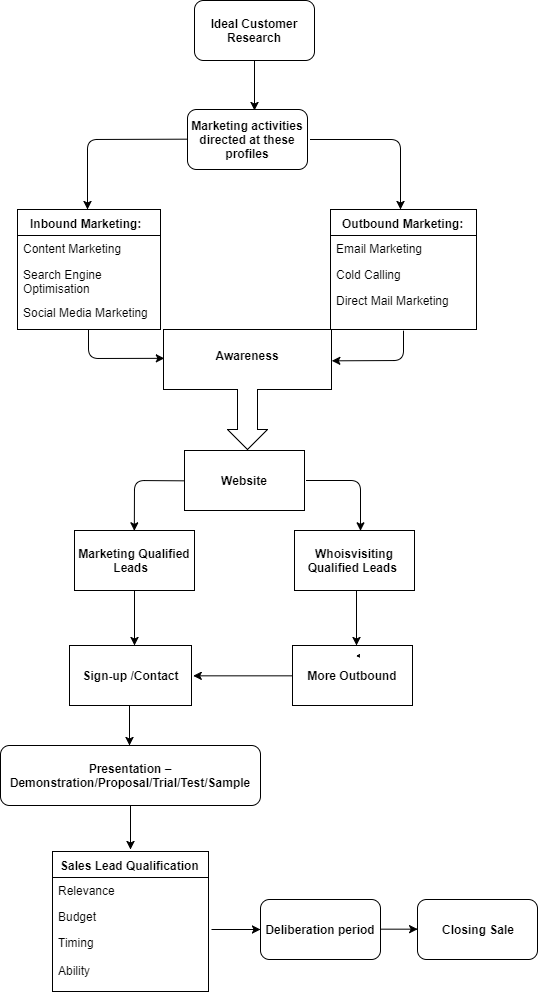 Using a custom CRM (customer relationship management) system or products such as Pipedrive, you can visualise your sales cycle and manually progress each deal along to the next stage so you know and can pick up easily.
How To Identify Weaknesses In Your Sales Cycle 
Analysis of your sales cycle and the process on a regular basis will enable you to find weaknesses across your team which you can then work on improving. Monitoring and studying the breakdown of key performance indicators at each area of your cycle. From the inbound and outbound marketing activity to website traffic, sign-ups, presentations completed, churn rate and sales. Analysing conversion from one stage to the next and noticing where the pipeline fails most frequently. You can then respond reactively to the situation to solve the issue and enhance that particular section.
Identifying which area(s) is (are) the stumbling block(s) of the sales cycle and whether there's an issue with the sales follow-up approach, the presentation, a quality matter or a demographic problem leading back to your marketing team and their target profiling. Ultimately, it will lead to a cleaner and more efficient system with more time spent on correct prospects, offering a better sales experience and increasing conversions.
Whoisvisiting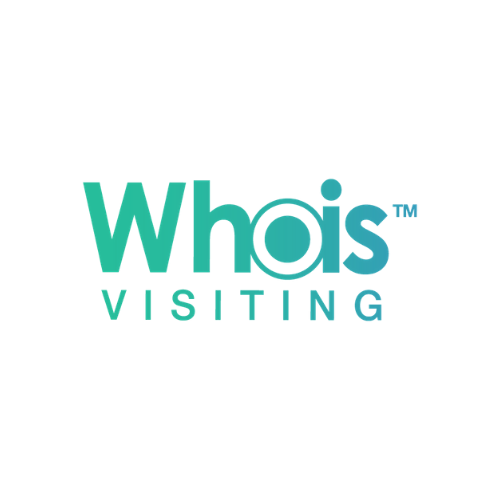 B2B website visitor tracking software includes a full dashboard of companies who have been, and are currently on your website along with their full journey activity.
"Whoisvisiting provides features which can allow you to improve your sales cycle to ensure you are working at optimum efficiency."
If a company has been looking at your pricing pages, or continuously appearing on a product or service page, it can give you the best insight as to when may be a good time to touch base further along the cycle. You can make use of features such as: Categories – organise your dashboard by tagging specific companies with customised categories, or reminders of the sales stage for visual understanding and familiarity.  Setting Triggers – you can set a trigger alert to a company on your dashboard who you have been in contact with and might be part way along your sales cycle to monitor their activity on your site and get a live notification of their return. This can help you in qualifying leads for sales.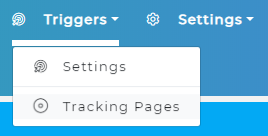 Integrations – funnel your website visitor data into all kinds of tools and functionalities for ongoing cycle customisation, analysis and productivity with a whole application directory from Zapier.