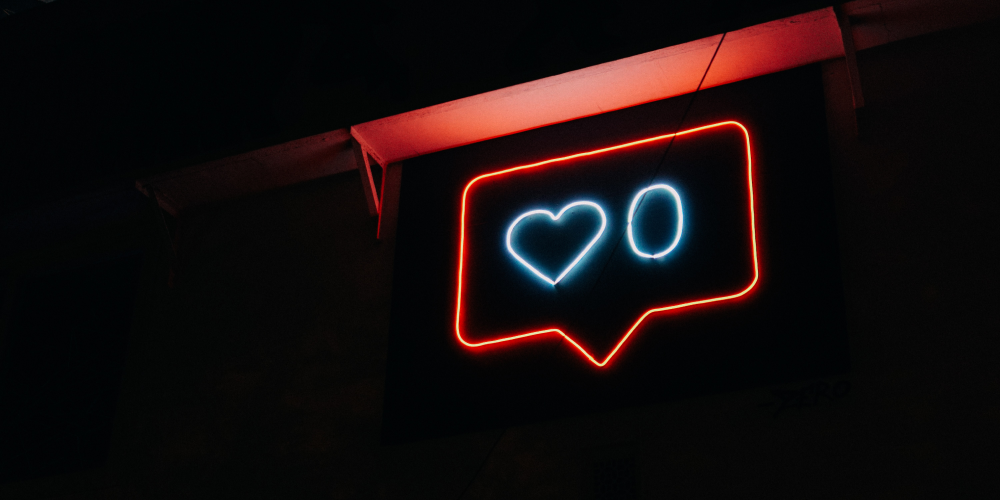 Social Media Strategy is not only for B2C Business
That's a myth and actually not using social media in your B2B Marketing Plan is a huge mistake.
Whether for B2B or B2C marketing, the purpose of using social media is to speak to your target audience.
Therefore, it is necessary, initially, to do a search for social media platforms researching where your personas are most active. And that doesn't mean that your company must necessarily be on all platforms.
Your brand must be where interested people are.
That said, brands should use social media to develop strategies to achieve their B2B goals, such as mapping potential customers, building relationships, increasing visibility, generating leads, generating authority with partners and gaining credibility with the market.
Social media's all the rage nowadays.
Therefore, by including social networks in your B2B marketing strategy, your company has some benefits, such as:
Brand awareness: No matter what your business model or market niche, the fact is that having a good online reputation is a decisive factor when selling more. By putting together your strategy including the frequent publication of content and ads on social networks, you increase your visibility and also the chances of your potential customer trusting your brand more and more.

Engagement: Relationships demand involvement and interaction. And social networks make it possible for you to always be in contact with your audience, answering questions and being accessible.

Lead generation: The ad tools of the main social networks allow you to create campaigns specifically aimed at capturing leads. Therefore, this is one of the most important benefits for those who want to create deeper and lasting connections with the public.
With social consolidation and monitoring tools, a few simple tweaks can help add value to your B2B Social Media Strategy.
From this, you can really hone in on opportunities and keep an ear to the ground on real-life sales indicators.
Quick things to keep an ear and eye out for when using social media
1. Reach out to leads through social media.
Like any well-oiled sales team, you'll all have a list of leads allocated to you – but how often are you reaching out to them by social or preparing them for a call?

Follow them on Twitter and any other channel that immediately reaches the person you're trying to engage with. 
Be smart about how you reach out to them and be sure to use their social channels to educate yourself on the nature of their business, role within the company.
Use notifications to set up triggers that highlight prospects intentions to proceed or indication they're in need of your services.
2) Keep an eye on competition
By creating streams for mentions of competition or various brand keywords you can highlight leads within social networks. 
These can then be applied into your sales process like any other lead.
Try and reach out to them on social and engage -the more exposure and demonstrating your willingness to help them, better.
3) Talk the talk on Linkedin
Linkedin is a great place to demonstrate your thought leadership on particular subjects and is a public place to do so. 
You'll notice that certain key people within organizations paint a picture of themselves as leaders within their field by the quality and credibility of their blogs, articles, and general engagement.
4) Understand your business context and define your goals and metrics
That's important to any project, as well as strategies.
Don't create content just because everyone else is doing. You have to know your business context and needs, and how you can help and identify your potential client through those channels.
Everything else you already know:
Be consistent;
Create an Editorial Calendar;
Learn about how your competitors are communicating and what kind of content they are creating;
Automate some of your processes
Know deeply about your audience needs, expectations and behavior.
There is a time and place for each social platform and there is no rule as to which platforms are required for each type of company.
Some are more recommended to the B2B audience, such as LinkedIn, and others are widely used in B2C, such as Twitter, but that does not mean that other platforms should not be considered.
That said, it's important to remember to be selective with your social media platforms.
Just because you can, it doesn't mean that you should use them all, especially if the platform doesn't fit with your brand or target audience.
Consider the main benefits of each one and whether they are suitable for your business and your audience, and whether it is something you are willing to invest time in to ensure success in the digital world.
Let's take the opportunity to leave here some tips for using these two social networks: facebook and twitter.
Pro Tips For Using Facebook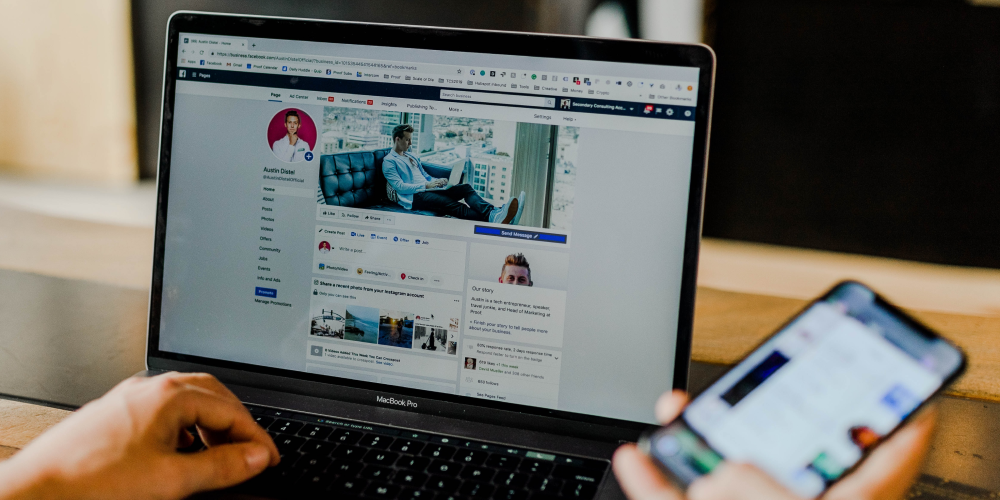 With over 1.56 billion users, the social network Facebook has most certainly become one of the most recognisable and well-used platforms on the internet.
But for B2B marketers, the question still remains as to whether or not it is actually a proven method with regular and consistent results.
Of course for the consumer industry, Facebook understandably is an absolutely priceless opportunity to target customers due to its personal and individual structure.
But there are ways to use it in a B2B marketing sense, too.
After-all, businesses are still run by people and therefore you are still selling and marketing to a person who is representing 'a business'.
So, here are some tips to succeed with Facebook B2B marketing:
Patience
A B2B marketing strategy on Facebook must be approached with the long-term in mind.
Though the main aim is to generate leads, it is not an overnight procedure and will take time. Asserting a brand awareness by obtaining shares and interaction without the success of leads initially, is required.
Remember, your business Facebook profile needs to be there for access and information first and foremost.
It is also important to have 'call to actions' visible on your page along with newsletter sign-up opportunities.
Be Visual
Visual content on Facebook is key to any drive. You want to be liked and shared so to spread as far and wide as you can on people's walls.
Video and images are brilliant forms of media to introduce as they are most frequently interacted with.
Use Facebook in a structured system to share blog content and educate your following about matters related to your business and services.
Then they will likely keep following you for more of the same.
A paid advertising approach will also give you an enhancement in visibility and allow your appearance to springboard not only further, but more targeted.
You can always use Facebook's own messenger service to chat with people and be visible that way by answering queries.
Use Facebook Groups
Joining relevant groups on Facebook can be a way to drive new leads.
Many industries, businesses and niches will be found together in private or public groups where you can access large numbers with your content or product.
Just search for the keywords which will locate the relevant audience and begin joining them.
Many pages will monitor your behaviour so that must come into consideration in the way you approach them.
Remember to be more tactical than blunt. You could even create your own group and gradually build it up
Here are some examples of successful B2B campaigns and pages on Facebook
Pro Tips For Using Twitter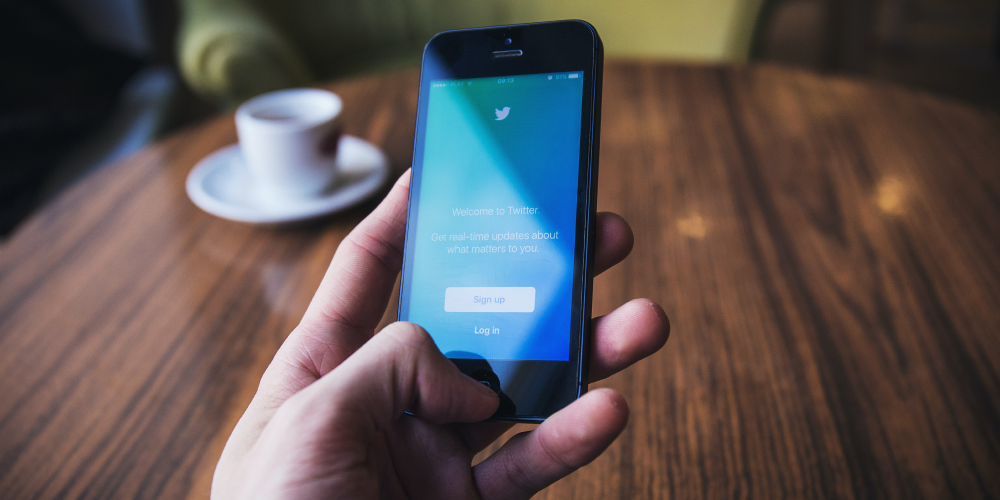 Twitter is ten years old this year, and in its time has progressed from an innocent social media platform, to an extremely powerful, 140-character marketing tool for businesses.
Twitter is arguably an underutilised platform by companies. It has been stated that 42% of Twitter users follow brands or companies.
So if your business is not currently present on Twitter or is a sleeping account, then you could be seriously missing out on a key marketing weapon in your armoury.
If not, why not?
Many business leaders may claim that they do not know how to use Twitter – nor have the time to.
But Twitter is a very simple platform to set-up and with the correct time management and strategy, a relatively straight-forward one to run.
With no algorithm style news feed like Facebook, every post appears in sequence. And the rewards could represent an excellent source of lead generation and brand awareness.
Don't underestimate your profile picture
The number one task to complete is to dispose of your Twitter pre-ascribed egg. Egg profile pictures on Twitter represent fraud, bugs, dead accounts and have an extremely negative perception – which you don't want to associate with your business.
In terms of your profile image choice, you need to ensure that it meets a range of requirements. It needs to match the formality, personality and intentions of your brand.
But it also must be iconic and eye-catching.
Ensure that you upload a high-quality image. Not one which is grainy or unclear. You then need to take advantage of your header image opportunity.
It should be cohesive with the profile image but you have more freedom to be creative or go into slightly further detail and begin to express the storytelling of the company. 
Another point to keep in mind is that it can be a good idea to freshen up your imagery from time-to-time, maybe for particular campaigns or seasons.
Use your bio intelligently
Your bio is the first piece of content which other businesses will be reading with regards to your company, so it is imperative that it stands out, informs and is professional.
It is your 160-character chance to make the best first impression – so do not waste it!
It will appear in search engines when your business is found and you must be aware of optimization on Twitter search.
Therefore, make sure to include keywords which are likely to be searched when looking for your business or industry.
It could also be an idea to involve a hashtag, but do not overuse them. Ensure you have utilised all available profile information to give the strongest possible understanding of your business.
Otherwise it will appear incomplete and lazy which does not sell your brand well.
This will include your location and your website link – a crucial inclusion for driving traffic.
You can also track clicks through to this with a Bitly.link. Though you may also want to include the website link in your bio if appropriate and you have enough characters.
Building a following and Following strategically
This is the reason you are here. It is to build a following which you can then target as future leads through the content, interaction and visibility of being on their Twitter feed.
Also, a strong following will give the perception of a professional, well-respected and successful company and brand.
The best way to achieve a following is quite simply by following others.
But there must be a strategy behind your following process. Twitter has a monitoring system which polices aggressive following behaviour.
It will suspend accounts which persistently abuse their rules "Aggressive follow churn is when an account repeatedly follows and then unfollows a large number of users".
You can not follow more than 5000 different accounts – at least not without restrictions. At this point the system will consider your follower ratio and how many followers you actually have.
So you need to be tactical and not-so generous with handing out follows.
Start by following people you know and using email contacts which will match up with accounts. Don't be enticed by a 'Get followers fast' pull.
According to Twitter, they are not allowed under their rules. Instead, take a patient approach. Follow a set number of industry relevant accounts a day. Potential clients, current customers and parallel businesses.
Remember, legitimate followers are worth far more the value of fake or uninterested ones. So focus on that aspect and don't become too obsessed with large numbers.
Tweeting and Re-tweeting strategy
There are no restrictions on what you choose to tweet (within reason).
That is the beauty of the freedom of social media. It is your creative platform where you can establish and promote your own business and build a personality – but there are many ways you can go about it.
There are many platforms which you can use to organise your tweeting structure such as Hootsuite, Tweetdeck and Buffer which are 'all-in-one' tools that you can use to schedule your posts.
It enables you to track and be far more structured and with your social approach. It will also give you reports of your social performance.
Beyond that, rather than constantly tweeting your own content, you can mix it up by retweeting other account's tweets which will appear on the timeline of anybody who follows you – even if they do not follow that account.
This is a clever way to enhance the usefulness of your own account to your followers. It displays an awareness of others and what is going on in your industry.
It can also be a clever way to gain the attention of other accounts.
It is of course, of great use to your own account if you can be retweeted, exposing you to new potential followers.
For this, you will need to make your tweets relatable and you can even ask for it to be 'RT'd'.
Hashtags
Hashtags (#) are a form of metadata tag which will group together when searched for on Twitter.
Using hashtags will allow your tweet to be found by people and will categorise it with other tweets using that symbol.
It gives greater potential for your tweet to spread and vastly improves the chances of targeting the correct people. Therefore it can be a pathway to more interaction and follows.
Blog promotion campaign
Twitter can be a great place to promote your blog content.
You can tweet the link to the post with hashtags and it will be seen by your followers and also found using the hashtag filters.
It can drive more traffic to your blog which can escalate into potential leads for your business.