There is no shortage of conversion software and tools in the market. However, not all conversation rate optimization tools were made equal.
A lot of these tools are designed to help customers find new customers and even help them in finding new sales opportunities.
A study from Straight North, analyzed 300000 validated leads from their client base to see how many times people visited the site before converting. To their surprise 84% of people who did convert did so on the first visit.
This really shows the importance of CRO and how a first impression really means everything. Here are their findings –
10 First Visit Conversion Tips created by Straight North, an SEO agency headquartered in Chicago
The biggest problem with most of the internet marketers and website designers is that they are not able to collaborate to make websites that can instantly grab the attention of the users and keep them engaged. For instance.
Only 2 to 3% of website visitors really 'engage' with the website and respond to any forms or surveys.
The rest (that's up to 97-98%!) of visitors move elsewhere and your website never becomes a part of their regular web experiences. The real way to increase the performance is through Conversion Rate Optimization.
You need to make sure that you are tapping into the needs of your users and providing them a better user experience.
Not only this, you have to make sure that they engage with your website and come back for more. In the absence of this, you will be finding some serious troubles with your sales and marketing efforts.
No engagement means zero benefits and this is the last thing on the list that any designer or marketer would want to check. Websites are facing massive pressures to offer a better all-round experience.
Thankfully, there are many tools that can help you in channelling your efforts and converting the visitors on your website.
Let us have a look at the top 10 Conversion Rate Optimization Tools that will help your sales and marketing efforts and help in converting 'visitors' into 'leads'

This tool can help you gather a lot of data about your target audience by asking them what they do or don't like about your website.
With the help of Usertesting.com, you will be able to prepare a set of questions for the visitors of your websites – they will have to complete a task on your website.
They will be recording their audio as well as their screen and letting you know about the possible problem areas of your website.
This is a feedback tool that will be providing you a real 'over the shoulder' view of what your audience think about your website.
The good thing about them is that you don't have to collect videos from hundreds of visitors. Just a few videos will be able to highlight the most important points.
There is a huge panel of experts available at Usertesting.com that can be filtered as per your real target demographic.
The only point to be noted here is that these participants might only be demographically similar to your audience. They are NOT your real audience and might not share their concerns. website: www.usertesting.com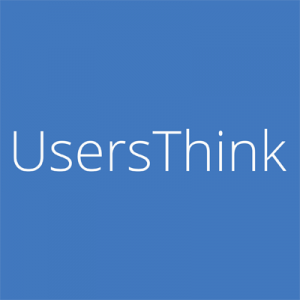 This is an alternative version of Usertesting.com. Here too, the responses are received from a selected panel and you pay them for the same.
However, instead of video, UsersThink opts for an email containing a PDF of the participants responses to their pre-selected questions responses.
The simplicity of receiving them is simpler and much easier. However,you can again not be sure if the expert response is comparable to the real user response.
Overall it's a useful tool as you'll be able to learn the weak and strong points of your website very quickly. Do not expect any penetrating insights here as the feedback is rather simple.
However, for those expecting a clean, hassle free experience that can help them in testing their new websites (especially responsive ones), this will be a good tool. website: www.userthink.com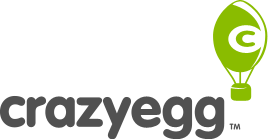 Have you heard about heat mapping? How about heat mapping your website? Crazy Egg follows a similar approach by heat mapping your web pages and letting you know which tabs, links etc. are being clicked the most and which are being brutally ignored by the customers.
You will get to know where visitors click the most, how much of your web pages are they ready to scroll etc.
Essentially you'll be getting a chart of your users behaviour on your website. It's an excellent tool as it helps you in recording user attention and interaction in real time.
The viewpoint of a developer can be very subjective towards a website – by comparison, users are very prudent and objective. Therefore, you must definitely think about recording their views.
You will get to know what to keep and what to remove from the website. It's a good tool for those who focus heavily on design and layout of their web pages and how to interactively improve. website: www.crazyegg.com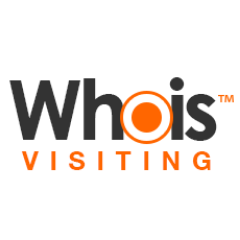 Tracking and identifying the companies who visit your website is essential in improving your CRO. Getting traffic on your website is one thing and converting that traffic into leads another.
Whoisvisiting.com will help you track the B2B visitors who were interested in your website but did not turn into a goal conversion.
The tool uses analytical measures to tell you about the companies that have visited your website, their email address, their telephone numbers and even the personnel working with that company along with many other details.
This is a great tool for people engaged in B2B marketing.
However, it can be used by almost everyone who wish to find out who their 'real' visitors are. With Whoisvisiting.com, your visitors will turn into 'real identities' instead of numbers which is a great competitive advantage for you.
Considering the fact that 97% of any website's traffic doesn't engage well, this tool can help you tap into the interests of the customers and provide them exactly what they need. website: www.whoisvisiting.com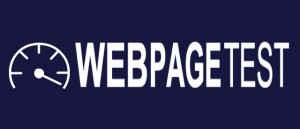 This is one of the most important and useful SEO tools that you will be using for your website. However, apart from SEO, it can also work well for CRO strategies.
The concept of this tool is really simple. It will help you in testing the speed of your website when compared with similar webpages of your choice.
The test results are gathered and they become part of a clean video presentation where you get to see the results of all the pages simultaneously and compare the overall speed and effects. It's great for websites that need some competitive advantage.
A shorter page load time can actually help the customers stay engaged. Remember, the users are always quite impatient with page load speeds and difficulty in loading a page may make them lose their interest completely. website: www.webpagetest.org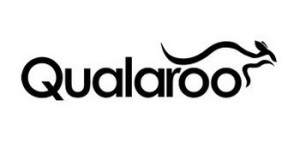 Qualaroo is different from Usertesting.com and the key difference is that it surveys real audience instead of a panel of experts selected by the service providers.
With Qualaroo, you will be able to create super-short and simple questionnaires for the visitors of your website. You can choose the page on which the surveys will be displayed and can even define action triggers for the same.
You can use standard questions or even make your own questions.
The good news is that this tool works fairly well on mobile devices as well. A small and simple tool for accurate data collection that can easily identify the problem areas of your website. website: www.qualaroo.com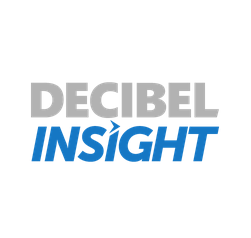 The concept of Decibel Insight is quite similar to that of Crazy Egg. However, the difference here is that Decibel Insight will be providing your heat mapping for responsive designs.
This is one of the most 'experimental developer' friendly tools that you will find on this list. Responsive designs are becoming a buzzword in the industry these days.
The websites that demand optimized user engagement and rich user experiences will definitely be benefiting from this tool.
The simple but effective responsive design heat mapping will help the users in finding the loopholes in their websites and making them visually more pleasing and functionally more efficient. website: www.decibelinsight.com

This tool is great for wire framing your website and creating richer user interfaces that combine with great content and even better user engagement to deliver good results for the developers.
It is easy to create mock-ups of your test designs for the purposes of improving conversions. Annotations are allowed as well.
You get the ease of sketching on a whiteboard with this wonderful tool. The communication with website designers becomes much easier this way.
Cloud based usage and desktop usage is also allowed which makes team collaborations easier for everyone.
Basically, balsamiq will help those who have great ideas for websites but are not designers themselves. website: www.balsamiq.com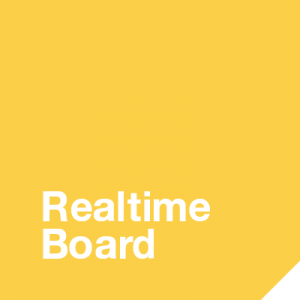 The Realtime Board is essentially a tool for people working in teams, especially on creative projects.
Though the Realtime Board can be used by almost anyone for any kind of collaborative experiences, you will be glad to know that it works well for CRO.
You can create new wireframes for your website and even discuss landing page designs by making changes in real time.
Feedback from numerous people at a time is the most important feature of this tool. You can share a number of designs and check what different team members have to say about it.
Plus, you get to keep all that feedback in one place which makes note-taking easier. You can add files and documents to the board and can even track all the progress in real time. Highlighting is also allowed here and a rich real time user interface is delivered.
The tool is great for teams that are remotely collaborating with each other but it is quite a dynamic tool, so it works for almost everyone in any business environment or process. website: www.realtimeboard.com

It's great to keep a tab on the competition and keep checking what they are up to.
If you are also stuck in a highly competitive niche, the iSpionage's Competitor A/B Test Monitoring will help you in ensuring that you are not making changes based on your individual intuitions but on the way that the market is moving.
It is critical for every business to understand its competition and make sure that they are a step ahead of these websites too.
With this tool, you will be able to check the A/B testing of your competitors as well as their multivariate testing schemes. You will be able to take snapshots of their pages and devise your own tests so that you can win the game.
There is no harm in taking a sneak peek on your competitors' website (they may be doing the same with your website).
It just helps positive competition and makes sure that none of the users have to go through any issues with their fabulous user experiences. website: www.ispionage.com
This is not the end
There are hundreds of tools that you can choose from and each one of them will be providing you a different kind of CRO experience. Every tool comes with its own set of advantages.
You can keep on trying these tools and checking what really works for your own websites.
Remember, testing is the only way in which you will be able to optimize your website and get great tools. You have already invested a lot of time and efforts on wasteful expenses and experiments.
Trying these tools will help in mitigating the damages and ensuring a better user experience as well.
Remember, CRO is just one part of the game. You need to focus on better designs, better SEO and constant upgrades as well.
The more you understand your audience, the better websites you will be able to create. Those marketing dollars are really 'very expensive' to waste.
Making sure that they are being used for some great CRO processes will only help you in getting more value for your money.  So get started with the process and try each of these tools to create responsive and engaging websites that really solve their purpose.