Twitter is ten years old this year, and in its time has progressed from an innocent social media platform, to an extremely powerful, 140-character marketing tool for businesses. Twitter is arguably an underutilised platform by companies. It has been stated that, 42% of Twitter users follow brands or companies. So if your business is not currently present on Twitter or is a sleeping account, then you could be seriously missing out on a key marketing weapon in your armoury.
If not, why not?
Many business leaders may claim that they do not know how to use Twitter – nor have the time to. But Twitter is a very simple platform to set-up and with the correct time management and strategy, a relatively straight-forward one to run. With no algorithm style news feed like Facebook, every post appears in sequence. And the rewards could represent an excellent source of lead generation and brand awareness.
Guide to using Twitter
Starting up
Take the plunge and start your business account on Twitter. It could not be easier, just enter your email address and personal information and then you are away.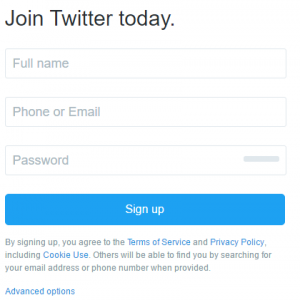 Creating your profile
Remember, your username will appear alongside everything you post, so make sure that it is displayed exactly as you want it to be perceived. Now that you have your username you can begin to build your Twitter empire…
Profile image
The number one task to complete is to dispose of your Twitter pre-ascribed egg. Egg profile pictures on Twitter represent fraud, bugs, dead accounts and have an extremely negative perception – which you don't want to associate with your business. In terms of your profile image choice, you need to ensure that it meets a range of requirements. It needs to match the formality, personality and intentions of your brand. But it also must be iconic and eye-catching.
Ensure that you upload a high-quality image. Not one which is grainy or unclear. You then need to take advantage of your header image opportunity. It should be cohesive with the profile image but you have more freedom to be creative or go into slightly further detail and begin to express the storytelling of the company. Another point to keep in mind is that it can be a good idea to freshen up your imagery from time-to-time, maybe for particular campaign or seasons.

Bio
Your bio is the first piece of content which other businesses will be reading with regards to your company, so it is imperative that it stands out, informs and is professional. It is your 160-character chance to make the best first impression – so do not waste it! It will appear in search engines when your business is found and you must be aware of optimisation on Twitter search.
Therefore, make sure to include keywords which are likely to be searched when looking for your business or industry. It could also be an idea to involve a hashtag, but do not overuse them. Ensure you have utilised all available profile information to give the strongest possible understanding of your business.
Otherwise it will appear incomplete and lazy which does not sell your brand well. This will include your location and your website link – a crucial inclusion for driving traffic. You can also track clicks through to this with a Bitly.link. Though you may also want to include the website link in your bio if appropriate and you have enough characters.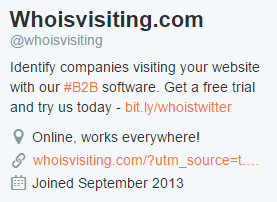 Building a following
This is the reason you are here. It is to build a following which you can then target as future leads through the content, interaction and visibility of being on their Twitter feed. Also, a strong following will give the perception of a professional, well-respected and successful company and brand. The best way to achieve a following is quite simply by following others.
But there must be strategy behind your following process. Twitter has a monitoring system which polices aggressive following behaviour. It will suspend accounts which persistently abuse their rules "Aggressive follow churn is when an account repeatedly follows and then unfollows a large number of users".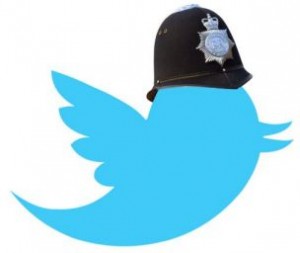 Following strategically
You can not follow more than 5000 different accounts – at least not without restrictions. At this point the system will consider your follower ratio and how many followers you actually have. So you need to be tactical and not-so generous with handing out follows. Start by following people you know and using email contacts which will match up with accounts. Don't be enticed by a 'Get followers fast' pull. According to Twitter, they are not allowed under their rules. Instead, take a patient approach. Follow a set number of industry relevant accounts a day. Potential clients, current customers and parallel businesses.
Remember, legitimate followers are worth far more the value of fake or uninterested ones. So focus on that aspect and don't become too obsessed with large numbers. Select a number of accounts to follow each day and as time goes by, you can selectively unfollow those who have not followed back.You can use tools such as WhoUnfollowedme.com to analyse who to remove. Slowly overtime, alongside your tweeting strategy, you will create a following of genuine businesses and interested parties.

Tweeting strategy
There are no restrictions on what you choose to tweet (within reason). That is the beauty of the freedom of social media. It is your creative platform where you can establish and promote your own business and build a personality – but there are many ways you can go about it. There are many platforms which you can use to organise your tweeting structure such as Hootsuite, Tweetdeck and Buffer which are 'all-in-one' tools that you can use to schedule your posts. It enables you to track and be far more structured and with your social approach. It will also give you reports of your social performance.

Hashtags
Hashtags (#) are a form of metadata tag which will group together when searched for on Twitter. Using hashtags will allow your tweet to be found by people and will categorise it with other tweets using that symbol. It gives greater potential for your tweet to spread and vastly improves the chances of targeting the correct people. Therefore it can be a pathway to more interaction and follows.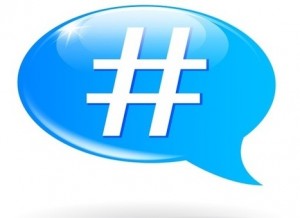 Re-tweeting
Rather than constantly tweeting your own content, you can mix it up by re-tweeting other account's tweets which will appear on the timeline of anybody who follows you – even if they do not follow that account. This is a clever way to enhance the usefulness of your own account to your followers. It displays an awareness of others and what is going on in your industry.
It can also be a clever way to gain the attention of other accounts. It is of course, of great use to your own account if you can be re-tweeted, exposing you to new potential followers. For this, you will need to make your tweets relatable and you can even ask for it to be 'RT'd'.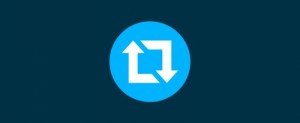 #FF
The #FF hashtag stands for 'FollowFriday'. This is your chance to promote other Twitter accounts to your following which you think are worthy of it. It can be an effective variety of tweet as it offers value to your followers while may get you a referral from another account.

Blog promotion campaign
Twitter can be a great place to promote your blog content. You can tweet the link to the post with hashtags and it will be seen by your followers and also found using the hashtag filters. It can drive more traffic to your blog which can escalate into potential leads for your business.
Images
It is well-worth Including image-based tweets in your strategy as they are a fundamentally effective way of being visible on the Twitter timeline. They are far more engaging than standard tweets, and although you should not use them in isolation, if incorporated now and again it provides a freshness to your tweets. Canva is an excellent resource where you can get creative and produce images which you can use in your Twitter campaign.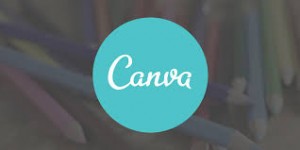 Tweet timing
It can be argued that tweeting at certain times is more effective than others. Peak Twitter time for click-through is in the early hours of the morning, however prime time for engagements such as favourites and re-tweets is in the evening. It is important to find your own pattern and experiment with a range and see which works the best. Using the scheduling tool – as mentioned above – you can arrange for different times to be tested. Though if you are targeting a wider range of people then you will still need to be visible at all times due to alternative timezones.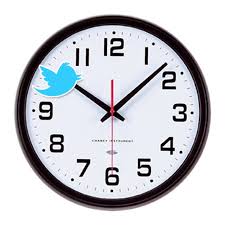 Pinned tweet
This is a feature which Twitter introduced back in 2014 and allows you to keep one tweet stuck at the top of your profile permanently. Therefore it must be a tweet of great value as it has the best chance of gathering the largest number of impressions. It could be a generic overview or extension of your bio or maybe even a tweet which you think is particularly impressive.
Promoted tweets
Promoted tweets are a tactical way of generating a greater audience for your content than just those who follow you. It can expand your tweet to a far wider viewpoint and enhance your chances of obtaining new followers or leads. Though it is a paid for option, it can still be incorporated into your strategy on a reasonable budget due to its flexible nature.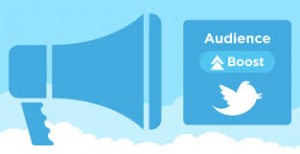 Interacting
Alongside your following and unfollowing procedure you will want to introduce an interactional operation to your Twitter campaign. This will involve liking and re-tweeting other people's tweets as well as responding to others and asking your own questions or making your own comments. This will improve your visibility and awareness.

Direct Messaging
'Sliding into the DM's' can be a good B2B technique. You can set up an automation which messages new followers, welcomes them to your account and could even ask to progress to your website/landing page. However, ensure it is not an irritation which has an adverse effect.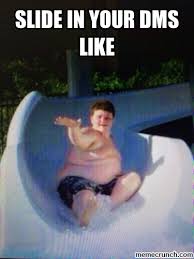 Twitter searching
Make the most of Twitter as a search engine to discover who and what you want. Twitter is a great platform for you to view and analyse the approach of your competition. Are they on Twitter? How are they using it? Who are their followers or who are they attempting to reach out to?

Analytics
Twitter Analytics is important as to establish the effectiveness of your tweeting campaign. Twitter will offer a basic analytic tool for your activity, monitoring what is engaging and what is falling by the wayside. It offers a summary of total impressions, interactions, new followers, profile click, link clicks and mentions over a given period.
Once you have been able to identify the pattern of who is being attracted and what is attracting them, you can enforce that specification in greater detail with more time or money behind it and continue to improve your lead generation results.