Whois Visiting

Vs

Google

Analytics
Whois Visiting is a Google Analytics alternative with a specific purpose – to identify website visitors, generate new business leads, prospecting data and provide contact information.
Whois Visiting is a tool implemented by marketing teams to feed their sales and business development associates with real-time opportunities based on trigger alerts and repeatable activity.
We know how valuable Google Analytics is as a quantitative source of website information and understanding user journey. The level of analytical detail is extreme. Here we will display a clear difference between Whois Visiting & Google Analytics in terms of their basic provisions.
Whois Visiting Vs Google Analytics
Google Analytics is a tool which will track your anonymous website traffic – providing live activity through the dashboard and extended analytical reports.
It exists as a multi-functional and complex quantitative data source for understanding your website traffic in terms of volume, sources and activity.

Whois Visiting is a platform which identifies businesses visiting your website by using a reverse IP tracking process. This data is then filtered into email alerts and within the visitor table.
Whois Visiting is specifically designed to create value from your website traffic by identifying businesses who are interested in learning more about your services. It is a lead generation and sales development software.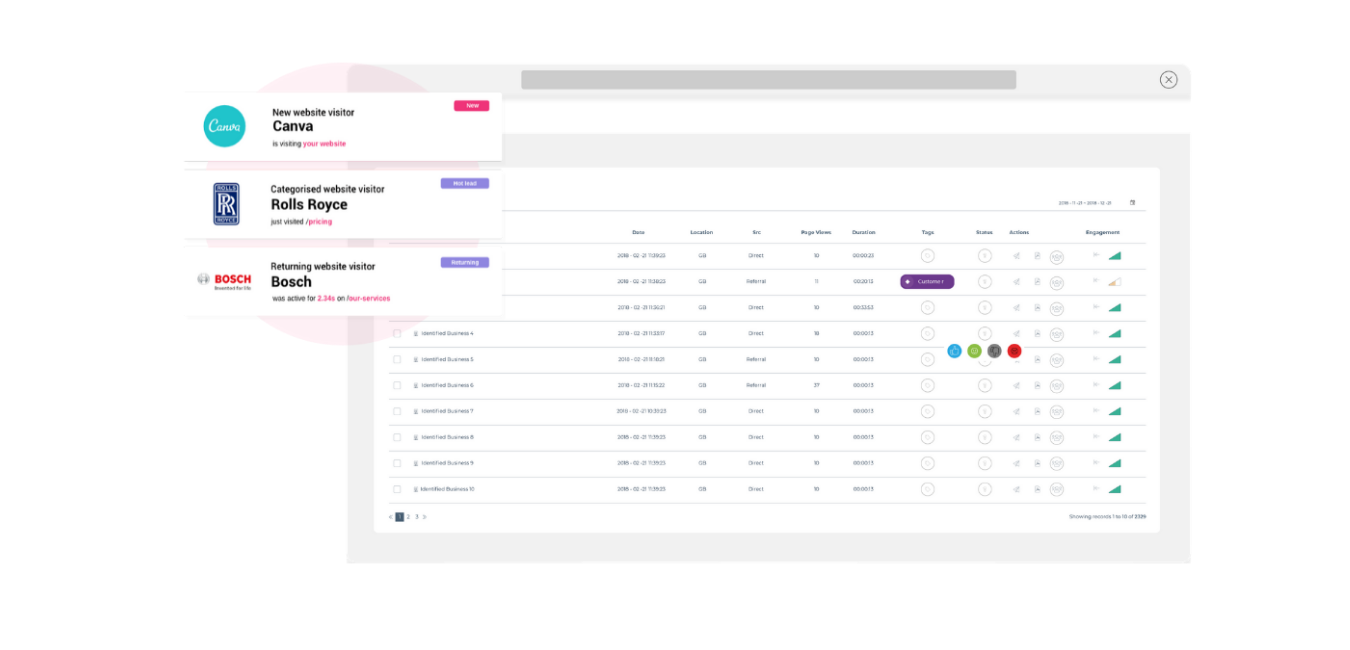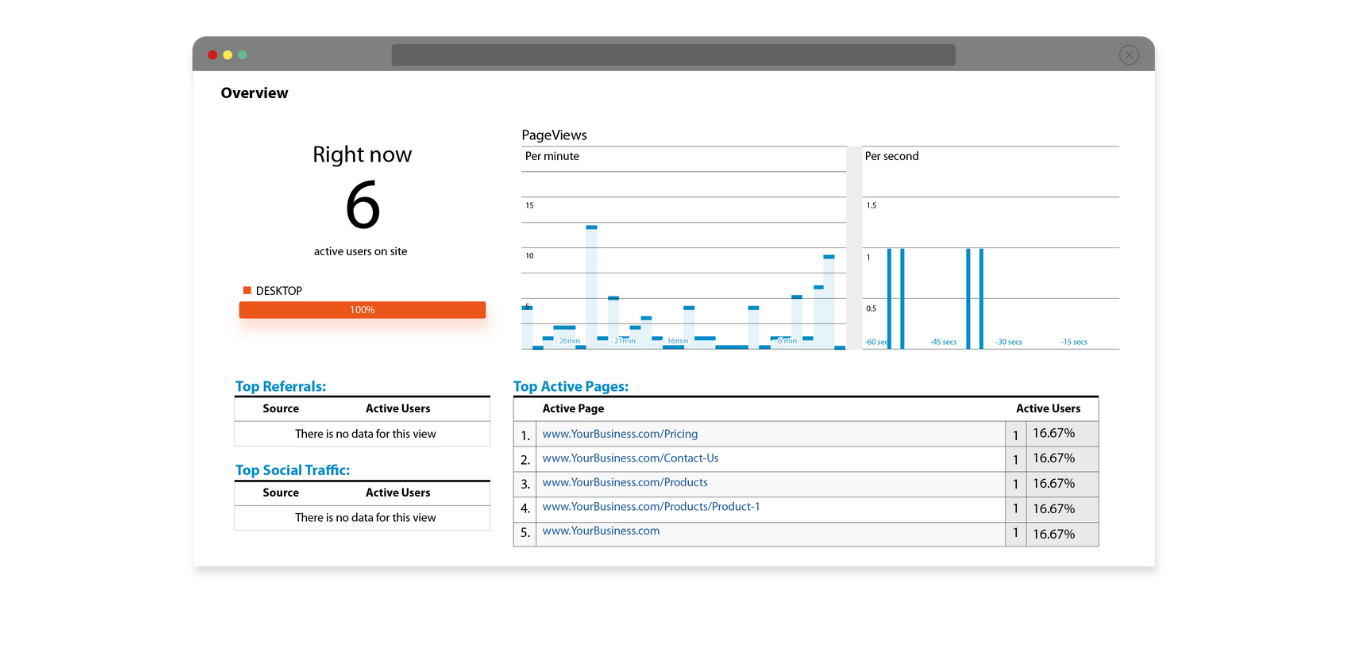 Google Analytics displays a vast quantity of information about your sessions through many different layers, allowing you to set up a wide variety of reports to understand your website traffic profile, to monitor the impact of marketing campaigns and to visualise on-site movements.
Whois Visiting processes all of the hits which Google Analytics does. However, it then filters out visits by Internet Service Providers in order to focus on the data which is actionable for growing your business – by providing a gateway to create new relationships, identify leads and start prospecting.
Whois Visiting provides direct reports of businesses who hit specific pages based on the triggers you choose to be seen as relevant for opportunity.
Google Analytics features include Real-time traffic overview, Goals, Campaign tracking, Event tracking, Segments, Channel and content grouping.
Google Analytics functionalities are used by many people for different purposes. This includes marketing professionals, analysts, bloggers and business owners.
Whois Visiting features include real-time notifications, trigger alerts, scheduled reports, contact information, LinkedIn plug-in, page visits, categories, dashboard filters, send lead, hide isps, companies by channel, new vs returning. Learn More.
The software is implemented by teams through the marketing department into their sales representatives in order to feed consistent leads and identify sales opportunities.
Automatically gather company journies matching each visitor's session. Trigger alerts will notify your team to take action.
Get started
Send leads straight to your team's inbox. Immediately identify leads that have value and empower your team to collaborate.
Get started
Build on basic information. You have a lead, now access their contact details – phone number, email address and social profiles to reach out.
Get started
Google Analytics offers various forms of demonstrative content via Google Support. You can also create a GA demo account.  Beyond this, there are endless resources on You Tube to help for beginners to get started or understanding specific areas on the platform. 
Whois Visiting offers unlimited demonstrations and support to trialists and clients. Our demonstration includes a full visual overview of the system, how it is used by different businesses and applied to your own context.
We also answer any questions you have about website visitor tracking in general, the Free Trial process and ensuring you have all documentation necessary to maximise the potential of the data.
Book A Demo – for you, or your team, at a time which is convenient. 
Both tools are powered by a tracking code installation process. 
To receive your Whois Visiting tracking code and 14-day full access Free Trial, please sign up here.
Google Analytics is a free software available to overview your website traffic.
Whois Visiting starts from £69 / mo. The pricing is based on the volume of website traffic and therefore the lead generation potential of your website. It is an affordable software which delivers a substantial return on investment.
In order to qualify the value of the tool, we offer a 14-day Full Access Free Trial. Within this period you will be able to clearly establish the quality of the data for your industry and marketing activity.