Now your tracking code has been successfully installed, everything is all set for you to start benefiting from the Whoisvisiting platform.

The insights from your website visitor data are extremely valuable. From logging into your account and viewing your website's dashboard, you will instantly be able to see –
Which companies are visiting your website
The pages they are browsing
How long they are staying for
Which sources they have come from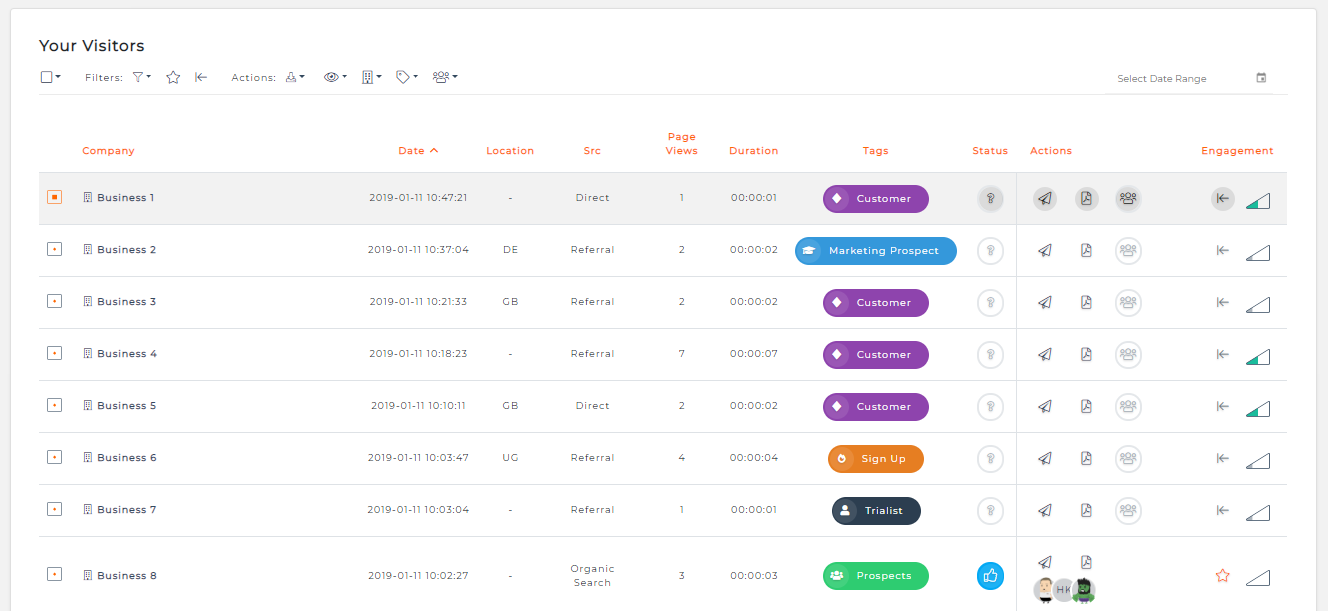 But visualisation is only the beginning. It is what you do beyond this which creates the unique experience and therefore leads to greater value added.
Whoisvisiting, when used intelligently, can help your business identify lead generation opportunities, highlight where to focus your marketing efforts and ultimately assist you to make important business decisions for progressive action.
There are four main components of the Whoisvisiting platform
Data Collection
The quality and relevance of the data which you can capture is influenced by the marketing activity which you are implementing to drive traffic to your website through the following channels.
The quality and relevance of the data which you can capture is influenced by the marketing activity which you are implementing to drive traffic to your website through the following channels.
Paid advertising
Social media marketing
Dashboard Organisation
Optimising your Whoisvisiting dashboard to ensure that it is compliant with the way your business operates.
Reporting Configuration
Allowing the data which you collect to filter into the most appropriate direction in an automated way.
Follow-up Strategy
These are some of the ways which you can re-engage website visitors who have displayed an interest in your product or service but have yet to convert.
Whoisvisiting as a tool does not know the nature of your business, it only provides insights. Therefore you need to make it synchronised with your own industry and organisational structure to integrate it correctly.
Here are a number of ways which you can make the tool functional with your business and focus on what your needs are from the platform.
Creating New Users
Whoisvisiting allows you to add unlimited users. Therefore, you can allow every relevant person within your team structure access to the dashboard in order to utilise the system for whichever purpose.
It is important that you get your users set up correctly for ongoing progression with the tool.
For some businesses, it might be more efficient to nominate one individual to control the management of the visitor table and the distribution of the leads and opportunities within that.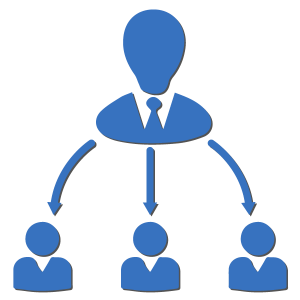 It will depend on your own business working structure and the follow-up process which you decide to implement. You could alternatively select specific permission levels to organise the management to an even greater point of detail.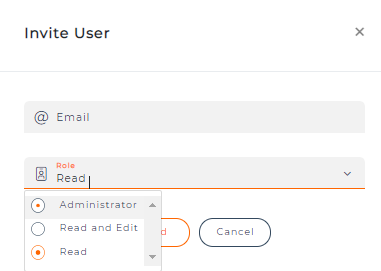 This will be required for each user which you want to be able to log in, receive reports or is ultimately part of the wider sales process.
Categories
Every business uses categories differently in application to the nature of their own organisation and how they are using the Whoisvisiting tool in general.
Using categories is a way for you to customise the Whoisvisiting dashboard in sync with your specific and unique business needs.
This allows the selected user(s) to quickly visualise the situation of the dashboard and manage the follow-up stage accordingly. These can be created in your settings and customised with a Category-Specific Colour and a Category-Specific Icon.
These Categories could be anything relevant to your prospects, customer base, sales process, lead management or working environment:




From here, companies who visit your website can be assigned to a particular category for greater clarity and organisation going forward.
This cleans up the 'noise' of the visitor dashboard and allows you to prioritise, delegate and to get directly to the new or more important information a lot faster.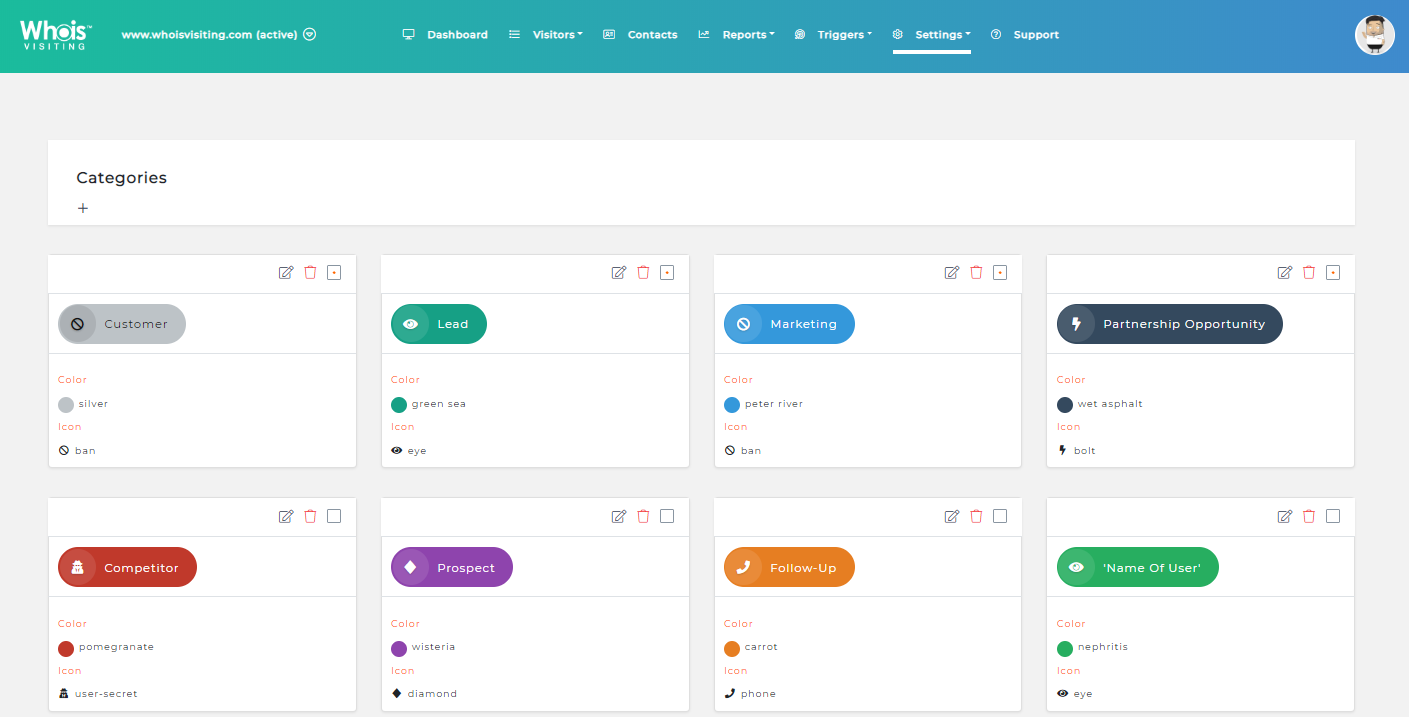 Creating a process around the allocation of category assignment is important to ensure you are consistently keeping on top of it.
Either by creating a rota, a scheduled routine or one person to oversee the visitors.
You can apply a filter to show only specific categories you want to see within the visitor table. And export this into CSV or Excel format for ongoing usage.
Further to this, a trigger report can be created for a visitor who is assigned to a particular category.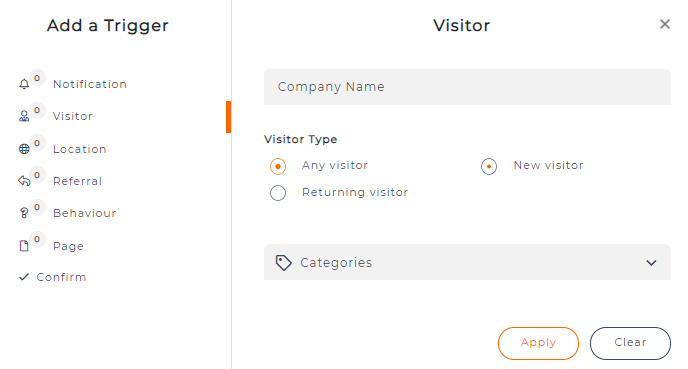 This allows you to be alerted to that visitor returning and ensures you will not miss out on that immediate development.
Trigger Settings
Tracking pages and creating trigger alerts for what your business considers to be the most crucial website visitors and journeys is a brilliant way to pre-qualify visitors to specific areas of the website and access the relevant leads.
The first task you will need to complete is to set up Tracking Pages.

These are on-site pages that are automatically tracked from the date they are created, they can then be filtered by on the Visitors page or used as trigger conditions.
The four types of criteria are as follows:
Exact Match –
Enables you to track the individual page matching the exact URL entered.
Contains –
Enables you to track a range of pages instead of just one, grouping by less-structured URL elements or key-terms in a URL.
Begins-With –
Enables you to track a range of pages which meet your criteria, grouping by the first variable in a URL's sub domain.

This means that the entire sub categories which proceed the term entered can be tracked:
Ends-With –
Enables you to track a range of pages, grouping by the final variable in a URL's sub domain.
You can learn how to set these us in greater detail here –
Setting up tracking pages and trigger settings will save time rather than manually identifying the stronger opportunities.
This can then alert to the correct person within your organisation who looks after or represents a product or service area and can streamline the follow-up approach in an effective way.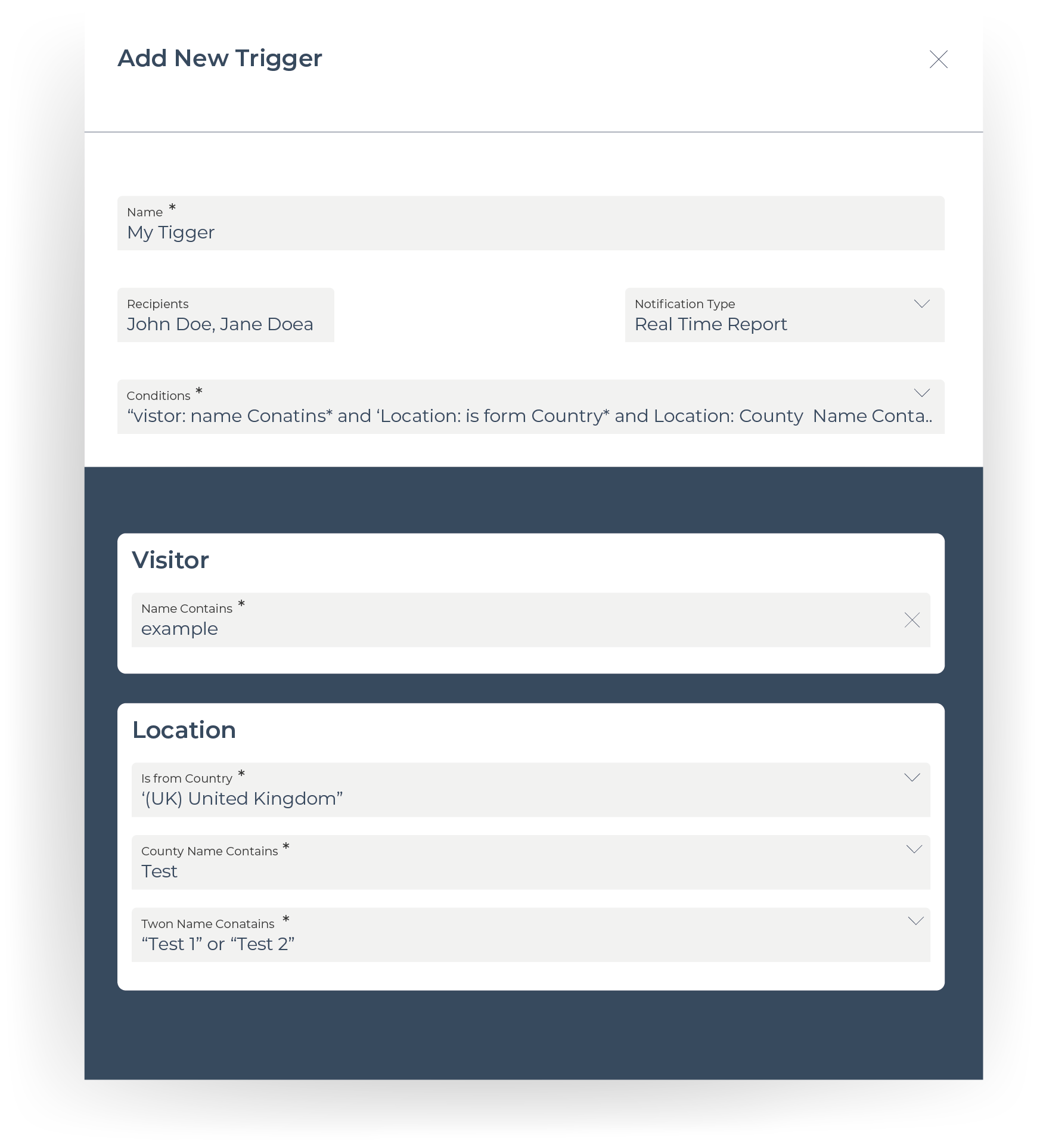 Triggers can be made as simple or as complex as you want or need them to be:
Variables include: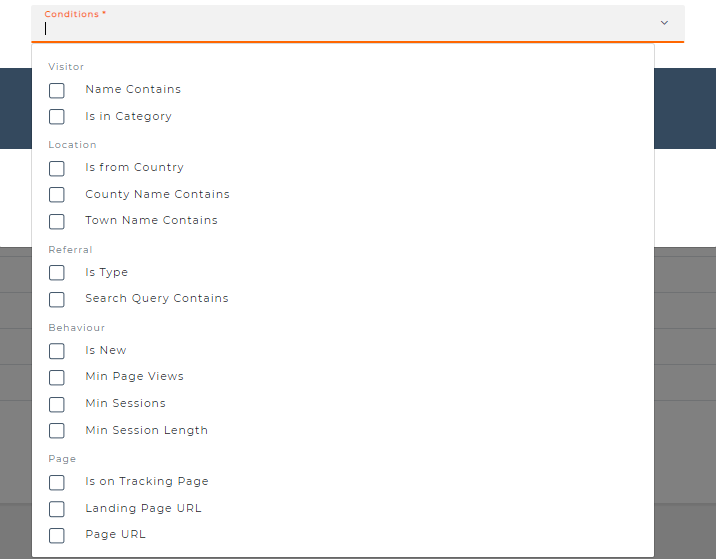 This is where you can really bring the product alive in terms of directness and relevance.
Reports
Depending on how your business chooses to benefit from the system, setting up reports enables you to control the data you receive in terms of frequency and detail.
You may be very hands on within the dashboard, alternatively, you may want to set automatic reports for a concise overview of the information which is most relevant to you as and when is convenient.
REAL-TIME NOTIFICATIONS

You can select any of your users to receive real-time notifications sent straight to their Email inbox.
This will notify of a first-time, recognised businesses landing on your website, with the option available to filter by country of your choice.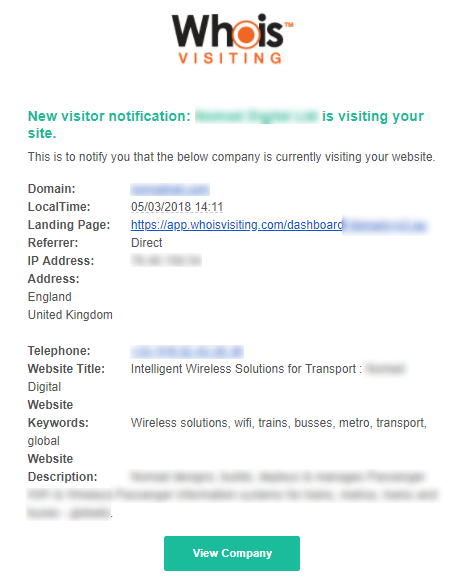 SCHEDULED REPORTS
You can schedule users to receive detailed reports from the reporting hub within the dashboard.
Here you can create specific reports for each person with full control over the information sent in the report in terms of visitor detail.
They can also be customised in terms of frequency and time to suit your needs.
You will then have access to the full report of that information with all visitors over the time chosen, with the information requested.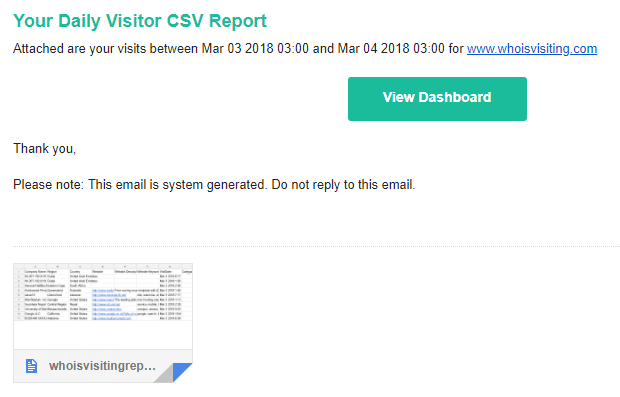 COMPANIES BY CHANNEL
This report allows you to visualise a concise overview of the source which your website traffic is coming from.
This is helpful from a marketing perspective to see which campaigns are taking effect.
Further to this, you can download the data and use it combined with Google Analytics information to gain insights into conversion rates.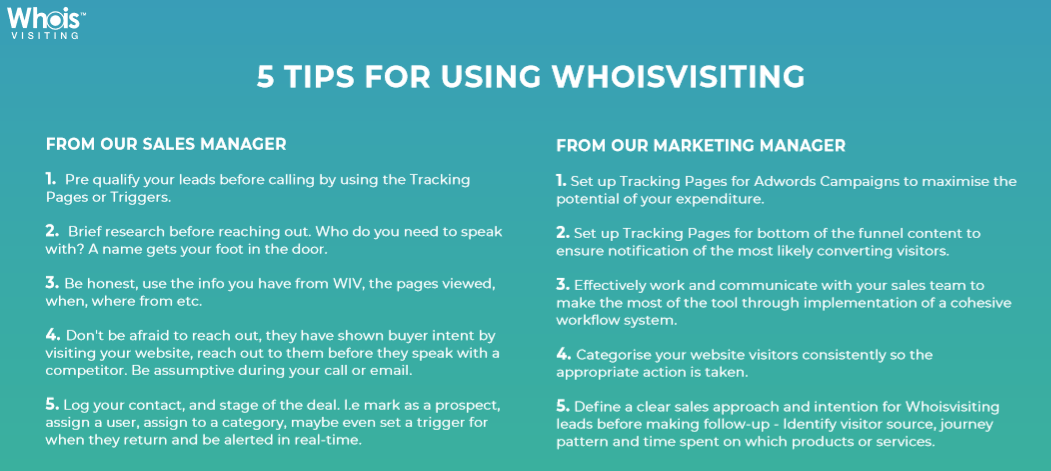 Let's Make Some Sales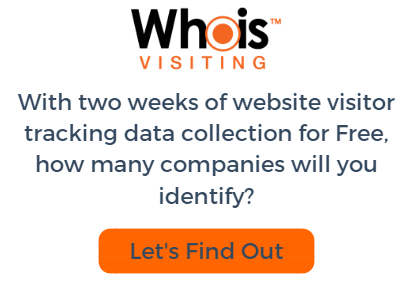 With a workable level of traffic being driven to your website and various landing pages, it is time to set about how to action this into sales using 
Whoisvisiting.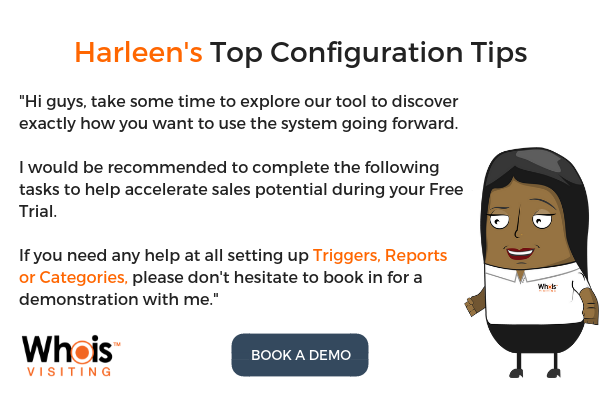 Add all sales members to the platform as

 users.
Set up a tracking page

 for the key areas of your website which you would qualify interest by:
Products
Services
Pricing
About us
Contact us
Apply each sales member with a
'real-time and daily' trigger report connected to the page(s) which comes under their sales remit or job responsibility.
Give each user their own colour to add 

custom categories

 in the visitor table to the businesses who have triggered their specifications:
Competitor
Customer
Lead
Alternative category relating to your business process
For each day of your trial, order your visitor table by 'page views' and 'time spent' to identify

 

the most-engaged website visitors

 

and export this as a CSV for ongoing use.
Ensure the top companies have been 

actioned into your sales pipeline and categoriesed

 for monitoring purposes.
Your sales members now have a stream of leads to follow up with through the feeding of visitors via real-time and daily reports.
With the upkeep of an organised visitor table, you will be in the best position to take advantage of businesses showing interest as efficiently as possible.
Follow Up
You have two weeks to take advantage of this 
powerful data
 for Free.
The most effective way to give your business the strongest chance of converting a sale in your Free Trial period is to follow up strategically, 
leveraging the information
 which you now have available.
The Individual Does Not Matter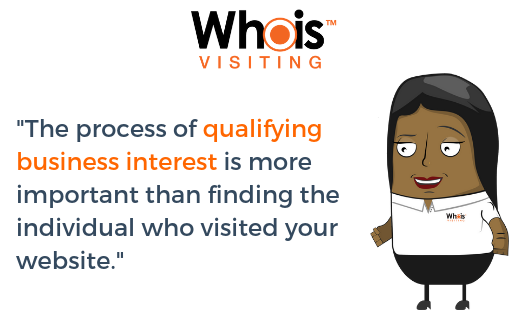 Do not get too caught up with the idea of identifying the exact person who visited your website.
The interest of one person in that business represents the organisation as a whole and is enough validation for you to begin a process of re-targeting.
At the very least, it is a point in the right direction for 
warm outreach.
Create a priority list of individuals to reach back out to based on the most common job role you would normally communicate with.
You may, or may not choose to disclose that you have 
identified their presence
 on your web page.
Either way, your pitch must be guided by details of their journey through your site.
Ultimately, the purpose is to engage, create and develop a relationship built on the foundations of offering value to a company which is of relevance.
More often than not, you will find contact with the exact visitor, but even if that does not materialise, the effectiveness and result of the outreach should remain consistent.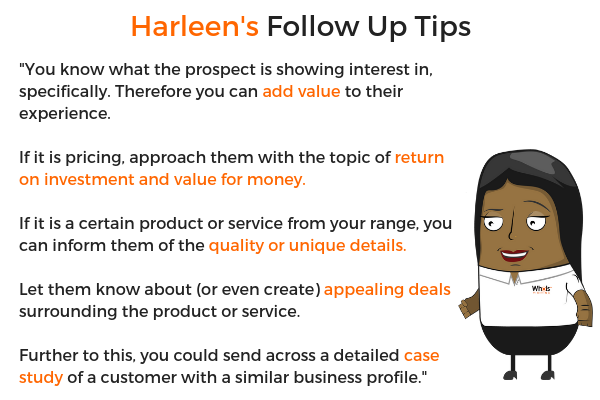 Our customers are successfully using multiple methods to follow up with their website visitors.
It will depend on the nature of your industry. Everyone has different ideas for re-creating communication, depending on the urgency, buyer cycle and resources.
The Fundamental Tools For Succesful Company 
Follow Up: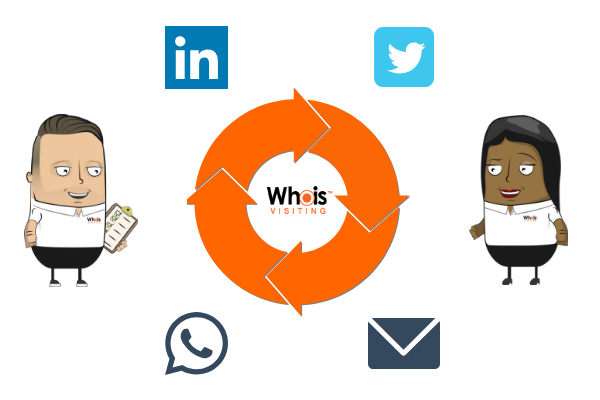 Across your two week trial, all should be combined to give yourself the best chance of reaching your target.
Use The Social Links To Begin Reconnecting

If the business is a small one, there's a chance that a handful of people will have access to, or even receive notifications from the business Twitter account.
Conversations may spread around the office. It re-affirms the seed of your business name in their environment. This is an example of the 
underlying value of marketing
.
Don't be shy to respond to a Tweet or like their most recent / Pinned Tweet to add extra engagement potential.
If you do want to send a Direct Message to their Twitter inbox, possibly sending an invite to return to the site or for a demonstration/consultation, this could also be effective.
Remember to 
personalise the message
 as much as possible because automated DM's have become so saturated that they are essentially useless.
Lastly, if any members of the business do appear in the suggested follow, it would not hurt to connect with them directly.

From Twitter, your next social point of call will be to LinkedIn.
Within the company visitor information, 
WhoisIdentify
 will display for you the members of staff who potentially visited your website.
By identifying the job roles and remits which you generally close business with, make educated connections through the options available.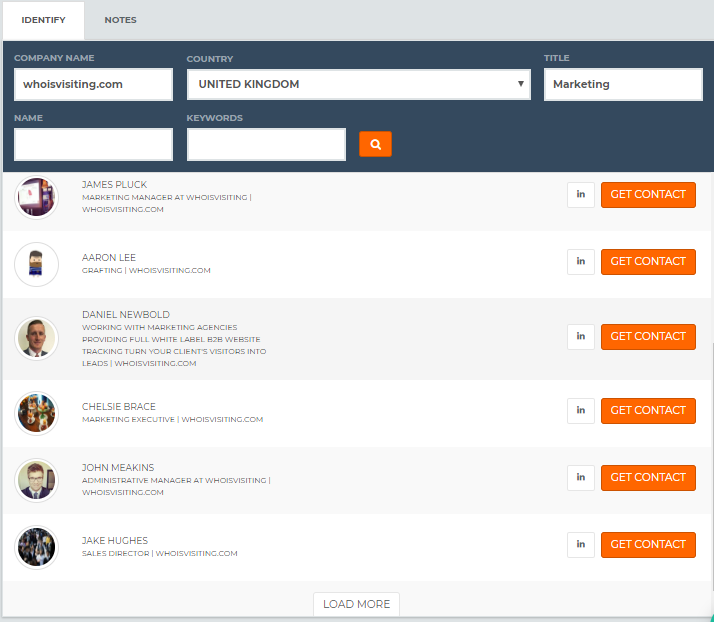 Make a connection, use a credit to send an Inmail or deliver a message directly to explore their interest further.
Even if you do reach out to somebody who claims they have not visited your site, it may lead you to progressive business discussions anyway.
Especially if you qualify that they are a company in an industry which would likely do business with you and match your 
ideal customer profiling.
Then treat it as though it was a regular cold outreach situation.

Emailing your website visitors is a way which our customers have used to generate leads conveniently.
Here is an example
 of how to approach businesses or individuals by email: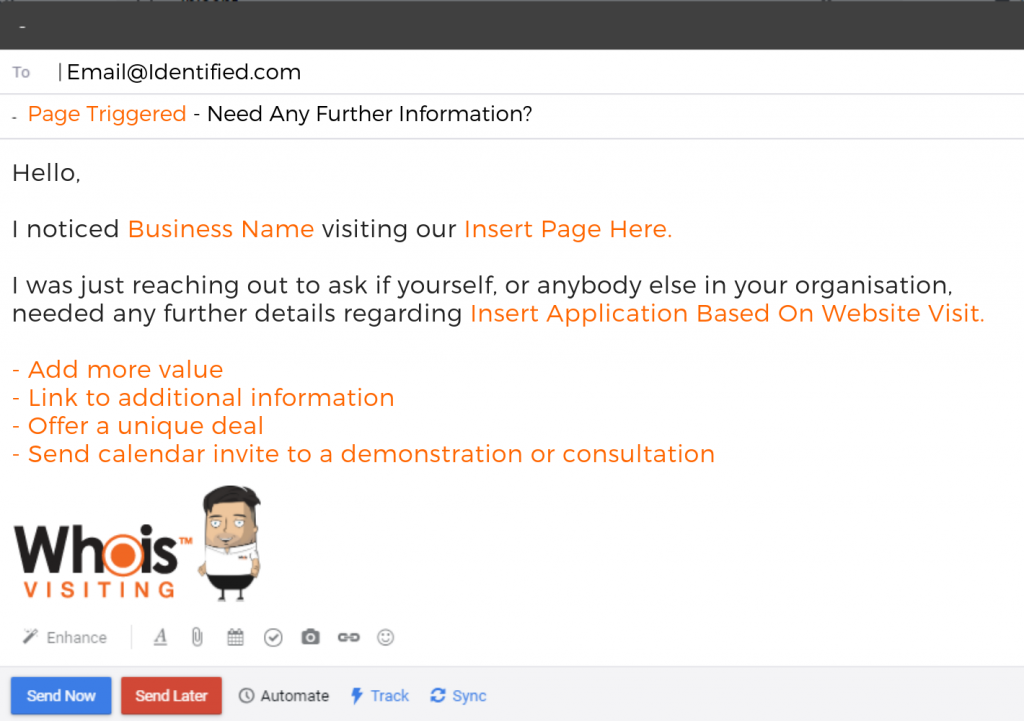 The importance of following up to an email can't be stressed enough. The number of emails which are unresponded to on the first attempt, but receive attention after the second, third or even fourth approach is excessive. 
Do not let the sequence go cold.
It is your own personal and business choice if you wish to let them know they were identified or if you prefer to use a coincidental approach.
Always add relevant links in your email to keep the interest alive and ask if to be be directed to the most relevant person, if it is not themselves.
Using an 
email tracking solution
 such as 
MixMax
, you can view the details and statistics of open rates.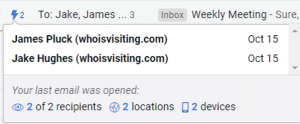 But the most successful way of making sales and at the fastest rate of turnaround, is by using the phone.
Picking up the phone for many businesses is given a negative stigma and viewed as outdated. Especially in this era of pure digital opportunity, the phone has become a method of last resort.
Social, email and other re-targeting methods are brilliant ways for patient prospecting and building relationships over time. But if you know someone is 
interested in real-time
 and you have the resources to look into that further, then do it.
The follow up call provides the immediacy and directness of communication which can't be beaten.
It also gives a clarity of interest, rather than the unknown situation of waiting for a response. Just make a call, and 
find out now.
There is greater scope to influence, provide context and adapt your pitch when on the phone.
We have 100's of clients
 whose foundational sales stem from the basic principle of receiving alerts of businesses on their triggered pages and investigating further.