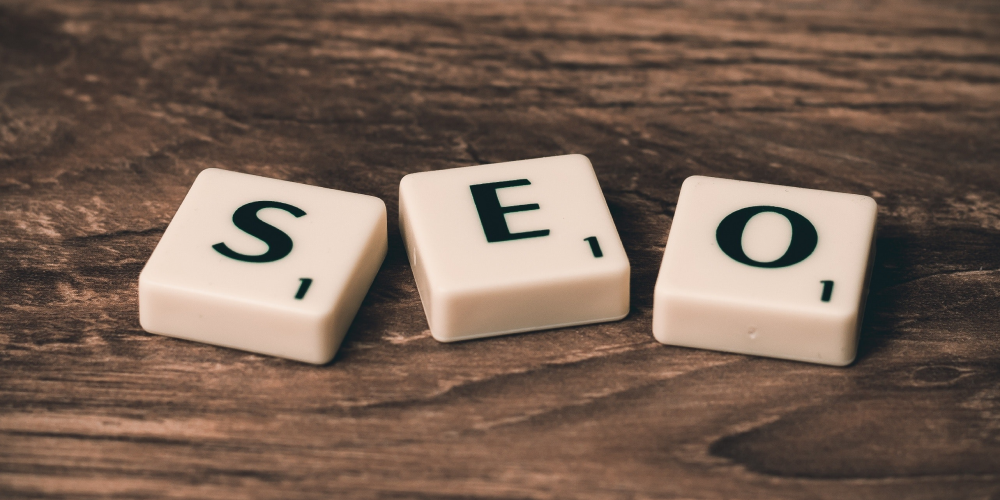 There's a reason why your website exists. In a way, your website is a window to your business.
It's there to educate your customers, encourage them to engage with you and guide them to find your offerings.
So as a website owner, it must remain your goal to appear before your potential customers when they search for a product or service that you can provide.
Or even when searching for topics that you have content to offer.
And, more than that, offer them a good and memorable online experience with your brand.
In order to be possible, it's necessary to work on some factors behind the scenes that will directly affect your website structure. That's what we are going to talk about. 
What is Website Structure? And what SEO has to do with it?
You have certainly heard of SEO techniques, which is one of the main tools for a website to achieve better positioning in the search engine.
But, contrary to what many think, SEO is not just limited to keyword optimization.
To achieve good placement on search engines, the website must:
Be functional;
Have relevant content;
URLs and HTML construction properly configured with SEO parameters;
Must have a well-worked copywriting;
And so on…
An imperative part of the website structure is having a website that works for your prospects.
An efficient one that provides the information required to companies in the clearest possible way is critical.
Often this may have gone unnoticed and haven't received the required care and attention required to make it really worthwhile for you.
Let's get to the point then. Below you can check some top tips on what you need to be looking at in order to improve your website structure.
1. Make sure your website is going to make a good first impression
People are said to judge anything in the first three seconds after viewing it – this is never more true in the world of the web.
B2B businesses are becoming increasingly savvy and jump from site to site to find the most relevant B2B companies for their requirement.
It's critical that you make that first impression that delivers credibility and clearly presents information to your prospect.
2. Make it easy to use
Keeping a website simple and easy to use is, actually, harder than it may appear.
It's really important that products, services, and your offerings are communicated in the most simple and easy to understand way possible.
In addition, clear and consistent navigation will ultimately result in lower bounce rates and reduced traffic.
Using well-known navigation formats will help B2B visitors find what they're looking for quickly and easily.
3. Brand, brand, brand!
Using design and branding can be a key differentiator. Visual branding is really important to help differentiate your offering and develop credibility.
Pay attention to the types of fonts you're using, the layouts and colours schemes and ensure that you maintain consistency across all of these themes (both online on your website and in your companies marketing collateral!).
4. Update content frequently
Nowadays content needs to be one of the key elements to your website and online strategy.
It will govern the way that your site ranks and what keywords you're ranking for.
Websites that provide frequent visitors can also command a higher number of subscribers to boots, news articles and ensure channels of communication are maintained.
5. Build landing pages which are geared towards your goals
Be sure to create certain landing pages on your website that are specific to your goals.
A consistent user experience is critical (as described above). It's important to combine your creativity with functional design that accounts for usability, interface design, accessibility.
User experience is a key part of your website and so building pages that are specifically in place to engage with certain products or services is a must.
Correct architecture of your websites will in turn, increase conversion and generate more B2B leads.
Keep reading: What You Should Know About Conversion Rate Optimization (CRO)
Summarising points B2B websites scarcely deliver transactions.
Instead, the proposition needs to be presenting your company as credible, professional.
This is achieved through some of the key points such as brand, intuitive nature of the website and content.
For SEO purposes, these changes can affect:
It helps search engines spiders to read your site correctly;
And helps to build domain authority;
It makes clear how you can guide your visitors and leads through a journey.
Why should you care about your Website Structure at all?
Bad SEO pushes your website to those dark recesses of the Internet where your business is aloof and cut off from your target audience.
So what are those SEO issues that mar most websites? And how do we get around them?
Here are 7 SEO issues that plague most websites — so that you can avoid them.
1. Duplicate Content
As per a research conducted by SEMrush on 100,000 websites and 450 million pages, 50% of the analysed sites had duplicate content.
Now that's a massive number of pages with duplicate content.
On the other hand, Google constantly aims to give users the best search experience possible.
That's the reason why Google is programmed to rank unique and original content higher than the ones with duplicate content.
Although there may not be a penalty for having duplicate content, it will definitely pitch two or more pages — with the same content — against each other in the SERP battle.
Duplicate content also leads to page cannibalization — something you would really want to avoid.
The fix to this issue is pretty simple. Avoid duplicate content at all costs. Go for authentic content that delivers value and insight.
Like you and me, search engines dig freshly cooked stuff.
Want to know if any of your pages have duplicate content? Simply run a website audit.
Along with duplicate content, the website audit report will unravel a whole lot of SEO issues ailing your website.
2. Missing Alt Tags, Broken Images
Content producers have increasingly come to appreciate the role of images in their content and use them (images) liberally.
While there's no doubt that images do wonders for your SEO, it's important that your images carry alt tags with the focus keyword in it.
This is because, alt tags — also, alt attributes — are how Google ascribes textual context to the images and categorizes them accordingly.
Image optimization dwarfs every other SEO issue in impacting rankings. Besides missing alt tags, you should be wary of having broken images on your site.
Broken images tend to create a negative user experience — something that Google doesn't appreciate.
To fix missing Alt Tags, all you need to do is manually add alt tags in images where they are absent.
And to fix broken images, first make sure that the added image actually exists, and ensure that its file path, filename, and extension are correct.
3. Title Tags and Meta Descriptions
Title tag and meta descriptions are important for SEO.
Not only do they help search engines understand what your site is all about, the clever wording of title tags and meta descriptions also inspires more click-through rates (CTRs).
Too long or too short title lengths, the absence of target keywords in title tags, missing or duplicate title tags are some of the most common SEO issues that impact rankings.
Duplicate or irrelevant meta descriptions could spell doom for your CTR.
For positive SEO, it's also important that your meta descriptions contain your target keywords and are of optimum length.
Fix Ensure that your title tags are within 50-60 characters (ideally).
Use authentic title tags that contain your target keywords.
Use original content for your meta descriptions. Make sure your meta descriptions include your target keywords.
Also, limit the length of your meta descriptions to 140-160 characters.
4. Structured Data
No matter how highly you think of search engines, even they need some indicators to truly understand and rank your site.
Structured data helps search engines crawl your site and capture vital information, which they then display in search results.
Structured data, or schema markup (as it is generally known), helps in indexation, search engine content discovery, and thereby organic search visibility.
Use Google's Structured Data Markup Helper to structure your website data. 
It's a tad bit technical and requires some coding, but nothing that you can't do; not when you have third-party services like schema.org and Google Webmasters Tool to help you out.
5. Broken Links
While a few occasional broken links are ignored by search engines, having too many broken links can spell an SEO nightmare for your site.
Broken links are basically dead links that take you to a barren page with an error message.
A Broken link may result from a number of causes: unavailability of the linked page/website, placement of incorrect URL in text links, change in website URL structure, etc.
Since Google wishes for its users to have the best search experience possible, it has a negative perception towards pages that have more than just a few broken links.
Find and fix broken links periodically.
You can do this using a website audit tool.
In addition to detecting broken links, the website audit tool also reveals meta issues, HTML and file optimization issues, Content issues and social metrics.
6. Changes to robots.txt file during and after a Site Redesign
When a site is under renovation or redesign, webmasters often prevent the under-construction sites from being indexed by making necessary modifications to the robots.txt file.
Once the site is complete and ready to go live, webmasters must undo the changes they made to the robots.txt and allow their new site to be crawled.
Failure to do this will prevent the renovated site from being indexed — and hence — being ranked on SERP.
Fix Post site renovation, test your site's robots.txt with the robots.txt tester and check if the new site is being indexed or not.
7. Keyword Stuffing
Keyword stuffing refers to the practice of stuffing a piece of content with the target keyword with an intention to rank high in search results for that keyword.
Google identifies web pages with unusually high keyword densities as spammy, and prevents such web pages from ranking.
Don't indulge in keyword stuffing.
Although there's no hard and fast rule with regards to keyword density percentage (3% being optimal), it's always a good idea to keep things sound natural.
Apart from that, make sure to also focus on long-tail keywords to secure one of the top spots in the highly competitive search rankings.
So, there you have it — the 7 SEO issues that affect most websites. There are other SEO issues as well that have a negative impact on websites, like link stuffing, high Text-to-HTML ratio, and mobile friendliness.
Avoid these SEO issues and be on your way to climbing that SERP ladder. If you are aware of more SEO issues, do mention them in the comment section below. We look forward to your comments and opinions.
Pro Tip: improving your website structure with A/B Testing
Whilst A/B Testing is a relatively unknown art to a lot of businesses, it's an imperative requirement to make your website work adder for you, grow your audience and make your customers' experiences even better.
It means no more guesswork to your website developments but instead, informed and guided decisions on how to improve your site directly from your audience with A/B testing.
Quickly, here's a few tips to get the most out of your A/B testing campaigns:
Build a test-friendly website
When selecting a platform for your website it's important to make it adaptive.
Be sure to use a website system that allows you to change, make changes and act on the insight provided by tools such as heat mapping, A/B testing, IP business tracking software, and other conversion rate optimization tools.
Value feedback from customers
It sounds like an obvious point but take on board feedback; absorb, embrace and act on it.
You can use your online tools but before this make sure you have your website thoroughly reviewed and critiqued from your target demographics and act on the feedback.
Avoid creating just one version of your website
Practice creating variations of your website layouts, as much as you'll love to, you'll never reach the holy grail of websites – no matter how hard you try.
There's always room for improvement.
Hone in on what point in your website converts your visitors into customers and focus.
Test what is making or prohibiting the purchase. Use A/B testing tools to change colour, calls to actions, layouts and other psychological indicators to test and change.
Test security badges, customer service indicators and other factors that will influence the purchasing decision.
Using A/B testing, experiment with overall page layouts, navigation. Identify low-converting pages on your website.
Also try exposing other pages of your website more prominently such as FAQ's or blog page.
Identify the key messages you're looking to address on your homepage and adapt them.
When launching your new website, continue to test new versus old.
All of this with the objective that when launching a new website you are doing so launching an improved layout.
What is the benefit of a good website structure for SEO?
Knowing SERP and its features, it is possible to create more effective SEO strategies and ensure the connection with the lead between the first positions.
As well as conducting user surveys and keeping an eye on the competition.
With good practices for SEO, UX/UI, Clean Code, and A/B Testing for your site, you will be able to take your site to more people.
And deliver a memorable experience.
Consequently, it will generate better traffic results.
If you join forces with CRO practices, then your conversion rate will also be positively affected.
Read more: What You Should Know About Conversion Rate Optimization (CRO)