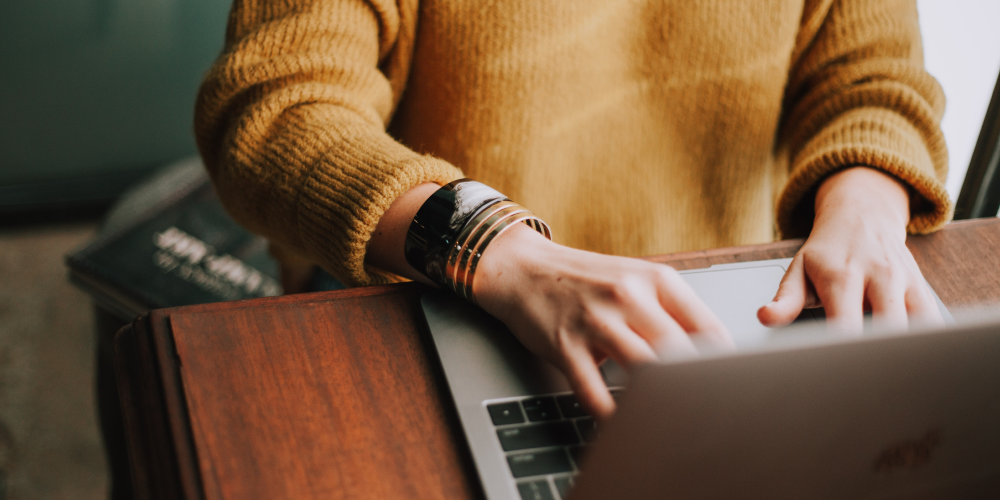 What are the differences between B2B and B2C content marketing?
Did you know that at least 85% of B2B marketers are now engaged with content marketing within their social channels?
And the number reaches over 90% if we include content marketing as only "creation and distribution".
Fundamentally businesses are focusing on their social channels and specifically content creation as a means to drive more traffic.
People are working smarter and smarter at how they craft and deliver their content.
The ultimate goal of content marketing is in taking leads from the 'source' (the blog post, social campaign, etc) and driving onto a landing page which ultimately lands a 'goal' (a form-fill, phone call, purchase, etc).
That said, content marketing shows itself in different ways.
The strategy depends on the target audience and the company's objectives. That's why there are differences between content for B2C and B2B audiences.
In general, B2B content is mainly focused on executives/leaderships and decision-makers in companies.
That's why B2B is, by nature, more segmented and selectable. Sales are often made with registration approval, credit analysis and billing.
However, each sale made represents a high average ticket that represents a big difference in the company's profit
Whilst B2C marketing seeks to reach end customers in search of a service or product. B2C's definition is to understand and pursue the basic needs or desires of this audience.
Therefore, most campaigns are focused on relationship and sales conversion.
B2B takes place in a more practical way, focusing on cost reduction, profit growth, and lead generation with good qualifications.
Because of this, companies use different content marketing strategies to reach these audiences, since it is necessary to use a different language and approach to deal with the final consumer and a company.
How can you create an effective b2b content marketing plan
Here are our top 5 tips when implementing a content marketing strategy. 
Step 1. Keep track of it!
It sounds obvious, but keeping track of your content strategy is key. There are loads of helpful free marketing plan templates online.
The Chartered Marketing Institute has solid evidence suggesting that those that have a well documented content marketing strategy are over twice as successful in their objectives than those that have only verbal or an ad-hoc approach to their content.
Step 2. Collect all ideas
Use a tool such as Asana, Evernote, Miro, or some of the other great tools to track your notes.
You never know when you receive that Eureka moment and inevitably it's not when you need to post your content!
It's a great practice for you and your team to document your ideas so that you have a process for qualifying and prioritising your content for use.
Be sure that you operate one centrally consolidated place for all content ideas from the team.
When ideas are delivered be sure also to have a clear and consistent template for submission and review including, topic/title, third party references, keyword priorities and ability to comment and notate.
Step 3. Schedule of works
Create a schedule of works for your ideas. Now that you have a clear idea for content, use a calendar formatted excel to schedule out what you'll be saying and when.
This is a clear opportunity for everyone to understand deadlines and milestones for creation of their content.
Step 4. Sources of information
Further strengthen your process of content marketing by defining a clear list of sources that you can call on for research, third party referencing and content development.
Step 5. Publish!
Now that all of the hard work is out of the way you can get your content live. It's important to match the type of social platform to use with the nature of your content.
This means that if your content is heavily image led you may want to push toward Instagram, Facebook, whereas if it is Whitepapers and or research reports it may be towards applications such as Slideshare.
This is a very much case-specific scenario and should be treated therefore on a case by case basis.
We hope some of our guidelines prove to be good parameters to work towards. Fundamentally content is about driving engaging content to a relevant target market.
Content marketing for your B2B business will also enable you to achieve a brand identity and the stronger that can become then the more recognisable and familiar you will be seen across your industry.
Utilise your internal team collectively to generate ideas that are relevant to your day-to-day business and use your defined process to shape these ideas into value to external third parties.
Then you will want to consider:
Are you aiming to become a thought leader amongst industry others?
Is your content another way to be found by Search Engine Optimisation?
Your content could alternatively be a key way for you to make sales, achieve sign-ups or newsletter recipients for further promotion in your marketing funnel?
Or it could be for a temporary, one-off campaign as you look to build an awareness of your company at a certain stage of development, or a particular project or promotion
Once you have sat down and established these points and your direction, you will be able to develop more productively in your content marketing strategy.
How To Write Quality and Effective B2B Content
As Content Marketing involves the process of using the power of information to make others aware of your business, a representation of your brand through words, images or videos is essential in order to expose knowledge and create authority for your brand.
However, this also shows how competitive the world of content marketing is and that is why it is so crucial to produce articles which are of genuine value and purpose, with an individual twist so that you can stand out from all of the other businesses who are too, producing content to market their company.
To have a blog on or alongside your website is extremely common these days, so rather than just creating content for the sake of it and because it is seen as the 'expected thing to do' – you want the content which you produce to have a real effect rather than existing for vanity and occasional visibility.
Identify the ideal customer and establish aim
What you will need to do if you intend to take the next step forward in your content marketing approach and begin to achieve a stronger performance from your posts is to identify why you are writing the article, who it is intended for and how you want them to perceive it.
Rather than targeting everybody with your content and hitting no-one, you want to define your target specifically and then you will be able to produce content which is directed at them, so to get their attention with greater ease.
So to identify your optimal audience you will want to do some ideal customer research and ask yourself, who it is you would usually and ideally do business with from your industry.
Until you have gathered these factors, you will be wasting your time with a wayward strategy which will not be as effective as it could be.
Where to get your content ideas
Analyse Your Target Audience
The first place to start is with your above planning and taking your already identified, ideal target and then your industry and branch off with ideas which are relevant to them and what they are going to want to read.
Of course it will depend massively on the range of industries your business covers, but everyone has a particular point of contact which will be the same or similar, across the board.
Think more about life from their point of view. Put yourself in their shoes and think about what topics are they interested in and what will actually help them.
Make a list of key topics in your industry and expand on them to find different categories which you can make all kinds of posts about.
Monitor Your Current Content
An analysis of the success of your existing content and a closer look at your analytics may help for numerous content ideas.
Which styles and topics of your current, live content have performed well in driving traffic.
But more importantly, the correct traffic for your end goal. Be that conversion, leads, low bounce rate or high numbers of shares. Your Google analytics will be able to show you this in clear detail.
Investigate
Other ways to gain ideas for your content include asking questions with your current clients when you are on the phone with them.
Or mention when communicating on email that you are working on a blog and what might they like to read about.
You could also produce a survey to blast out for a more detailed response, asking for their thoughts, which can then drive your direction.
Don't feel that you are in it alone. Speak to members of all other departments in your company. Set up and involve everyone in a group for communicating and dumping ideas.
Have a look and see what your competitors are writing. Chances are it can just simply give you some ideas for topics.
Writing Your Content
Once all of your planning and preparation is out of the way you can finally start to focus on the actual writing and creation of your content.
It is important for the identity of your blog going forward that you select a formality and stick with it when writing.
This should be dictated by the theme of your company and brand as a whole and should fit in with all other marketing efforts, including social media and advertising.
You want everything pulling together towards the same goal and a clash of formality would weaken the strength and legitimacy of your brand identity.
You may present yourself with a more serious and formal tone.
Or on the other hand, it may be more suitable to go with a lighter-hearted, more colloquial and comical, informal manner.
Whichever it may be, keep consistent with it so you keep a familiarity of your blog for returning visitors.
However, formality will always be a variable of context and that can change depending on the purpose and individual situation.
Also, though your blog is not an English exam nor an assignment of any sort, it is very important that it is well-written and articulate.
That is not to say there must be long, confusing words thrown in.
It will still obviously relate to your business' personality in word-choice and structure, but whichever route you do choose, you must ensure it is readable, flows nicely, has a logical structure and is grammatically sound.
After all, this piece of content which you intend to share about widely is a representation of your business, if it is well-presented and of high-quality, that will reflect superbly on your business, regardless of anything else.
Alternatively, if it is shoddy, rushed, error-prone and unattractive, that will be remembered and associated going forward.
They aim to ensure that everything you type is easy to read, effective, and mistake-free.
And two extra points:
No Self-Promoting On Your Blog
You are never going to build up trust if you are constantly dropping hints and self-promoting.
By doing so you are contradicting one of the key intentions of the blog which is to gain trust and reliability.
The point is to get noticed through the quality of your blog so that they will remember you or return. It is a longer-term strategy than to simply drive traffic and pepper visitors with your business on arrival.
You have to be more patient and tactical.
Keep reading: How B2B Companies Can Benefit From Storytelling?
Keep eyes on your presentation
Rather than a blank page of content you should aim to be creative with your presentation to keep the attention of the reader.
Images, videos, meme's, facts, engaging sentences, GIFs and infographics are all potential inclusions depending on your chosen style to keep the attention and create enjoyment for the reader.
Ensure that your layout is tidy and presentable, with appropriate and consistent spacing throughout, along with the correct sized and non-pixelated images.
8 incredible tips to expand your content marketing plan
Creating a content plan is about understanding your audience, understanding your business context and uniting the needs of both.
What can you offer of value to your audience, in order to generate interest and engagement with your brand?
But, to help with this task, nowadays we can count on an infinite series of tips, tools and methods. Let's introduce some tools you can use to streamline your process and expand your content strategy.
Flaunt
We think that Flaunt is an excellent tool. Simply sign up and connect with your Twitter account and you will receive your first Flaunt content upload.
Once it is live on the database, you will begin to see shares of your article on Twitter from other people on the platform.
Everybody will Flaunt each other's articles in order to earn more credits to upload new articles and so the process continues.
It is a logical and clever way to gain new and further exposure.
And your article will be categorised so you can Flaunt other articles in your category so to keep in line with your industry.
Inbound is another platform which will give you the chance to gain added exposure to targeted people.
Inbound prides itself as a community for sharing, learning and interacting with specialist marketers.
With over 150,000 active marketers on the database, it is a brilliant place to get involved with and share your content.
When you choose to share something you will be asked to provide the URL link, title and then a short summary. You can then hope for upvotes, leading to comments and clicks through to your content.
LinkedIn groups
Groups on LinkedIn are an excellent way of outreaching your content to an extremely targeted group.
There are so many groups on LinkedIn, filled with industry relevant people, so it is a brilliant opportunity.
Begin by searching for some keywords and then select 'groups', before joining the appropriate ones for your content.
Ensure your appearance is not 'spammy' and you consent with the group regulations. In some overpopulated groups it may be wise to post more than once a day, so that it does not just become lost amongst other content.
Make sure the title stands out and it will attract and drive strong amounts of traffic.
An unknown social platform for many, Quora can actually be extremely effective for sharing your blog posts and driving traffic. 
Predominantly it is a question and answer site and by searching relevant keywords to your content, you will find endless questions which you can proceed to answer using and linking your own blog post.
Quora is very harsh on self-promotion, so stay clear from mentioning your own brand and focus on the quality content you are sharing and most importantly why it relates to the question!
You can then end the answer with your link, offering further knowledge or information.
Mentioning
By mentioning anybody you have referred to or promoted in your content, you can alert them to this, and ask for them to share your post.
Therefore it is a mutually-beneficial process, as they are sharing positive mention of themselves.
Whereas you'll receive further exposure.
You can approach them through Twitter, LinkedIn or email to inform them of their mention in your content.
Find That Email is a useful tool that you could use to help identify the contact.
Also read: 9 Surprisingly Effective Hacks I Use With Influencers to Blast My Audience
Ninja Outreach is an all-purpose marketing tool, which includes blogger-outreach software with a database of millions of websites, influencers and large amounts of data.
You can see information including traffic and engagements, SEO metrics, and contact information all for your content prospecting. 
Search your desired keyword and add appropriate bloggers to a list.
You can then begin to create a relationship by messaging them and manage it using various custom features.
This cool tool acts as a 'call to action' extension which you can customise and add on to links which you share.
Normally, when you share a piece of someone else's content through social media, you lose your own association after they have clicked the link.
By creating your unique Sniply link, it will allow you a chance to extend the potential of driving traffic to your own site with a notification of your customised 'call to action', visible in the corner of the screen.
A content discovery enhancer, Outbrain's engine is a solution for modern marketers, maximising exposure.
Outbrain will take into account the size of your business, and design an outreach strategy based on that, making your content visible on some of the biggest and most=respected online publications.
A great feature for Outbrain is that you can select a daily budget limit and it will customise to your needs and requirements.
Pro tip: how can you use SEO strategy to boost your content marketing
It's important to understand how to deliver SEO for B2B businesses commercially. This means what strategies do you need to deploy to deliver the fastest commercial return?
It's a clichéd term, but always put yourself in the mindset of a consumer. In this case it's a B2B business looking for your service.
Think about how you search online and apply this same technique to them – you search certain words and phrases, alter them and then add/remove to further refine your search results.
Having a B2B SEO strategy provides guidelines for your business in terms of identifying keywords and keyword phrases that B2B prospects are searching for in order to find your service.
Your SEO strategy should provide guidelines that get you in front of these B2B prospects and continue to improve your search rankings and improve your overall search visibility for this.
Keywords and Keyword Phrases are the most critical starting point for your strategy. They define the audience, the volumes of search (and therefore potential inbound enquiries) and your B2B pipeline of business.
It's important that these defining search keywords are a fully integral part of your website; how your content is written, how your site is structured, what browsers are looking for.
It's common for businesses to operate a B2B SEO strategy either too loosely and delivering vague information around subjects to keyword stuff their website and overwhelm search engines with too much focused content that it does not look natural.
Researching your B2B keywords involves identifying what your B2B prospects are searching and steering them towards your services.
It's an on-going process of understanding what B2B prospects are searching for your product (or competitions) and understanding how you can steer them towards your website with relevant and engaging content and correct website structure.
Keep reading: 7 Topics To Your Website Structure That Impact Your SEO Audit
The initial stages of keyword research for your B2B marketing can be intensive and a relatively complex process. Below provides some clear guidelines on what to focus on.
Intentions of the page/content
What is your core objective for the page, is it providing information or is it a very direct sales approach.
This decision will position your product towards different prospects and where they are in the buying cycle.
The language you use will dramatically vary according to which format best suits your business.
Picking keywords for each optimised page
As you're building your website for B2B marketing consider using only a small handful of focused keywords and grow your targeting as the website grows.
Analysing competition
Keep an eye on competition – it's a great way to stay ahead of the game.
A handful of tools will analyse your competitors website and give you an indication of what keywords they're targeting in their website.
Use this to guide your decisions – consideration must also be paid to whether they are targeting the exact same B2B prospects or whether the alignment is slightly different.
Use a keyword analysis tool search as Google Adword Tool. This will help you define your target searches based on relevancy, competition and regions.
Applying Keywords to your page
It's generally the first few hundred words that are considered the most important – so make sure your content is clear, consistent and utilises your identified keywords.
Make sure you use heading (H1) tags on your page that are consistently relevant to your content.
Headlines
Be sure to have your primary keywords in place on your headings and subheadings as this is where the is significant weighting for search engines.
Keyword density and frequency
Be sure to keep your keywords organic. This means don't overuse your keywords in your main page content as this may have an adverse effect.
As a general rule try to use them twice or so in the main body text.
There's a couple of areas to steer clear of such as having your brand name being the first thing on your website.
This is generally the case with default configuration on your CMS systems so log in and change this.
Also ensure you really check through each of your pages titles, subtitles and content to be sure they are unique, relevant and not forced.
This article is by no means the definitive list of things to do on your website however as an initial focus please do check these points off and ensure they are kept on top of.