So, you have composed yourself an elite piece of content. And now you want to expose your words of wisdom and fascinating insights to the appropriate audience and start driving immense amounts of traffic to your blog and website. We have previously mentioned how Twitter can be a useful platform to expose your blog along with LinkedIn and Quora.
But Facebook is another gateway not to be ignored and is an important piece of the content marketing outreach puzzle. Facebook, primarily used for socialisation between friends and family, has logically transitioned over the years to become more and more optimised for marketing purposes due to its natural characteristics.
That being, 1.13 billion daily active users on average (June 2016), flooding to their Facebook newsfeed via desktop, laptop, tablet and smartphone, throughout the day to consume information, be entertained and occupied.
Facebook is an obviously invaluable platform for marketers and bloggers to get extreme quantities of impressions, interactions and then hopefully, clicks through to their post. And at Facebook headquarters, they are constantly adapting their social platform with more and more updates, with marketing at the forefront of their plans.
Facebook has been regularly making changes to its newsfeed algorithm, something which bloggers, marketers and businesses need to keep an eye out for as there are frequent tweaks to keep up with. Facebook maintains a list of values which they believe in promoting for the good of their users. Of course, with so much power in terms of live users, it is important that they remain impartial on matters which can be controversial, so to not influence with any bias.
"We are not in the business of picking which issues the world should read about. We are in the business of connecting people and ideas."
The latest algorithm focuses on prioritising the posts which are 'live', and relevant of the 'current moment'. You will also see recently liked posts at the top of your feed more frequently than just 'most liked'. And it still looks to act as much as possible to display messages of family and friends, foremost.
However, it is a platform of freedom, but also a freemium. Therefore advertisements and promotions play a crucial role in its continuation. And it is very much still a business-relevant and marketing platform.
Here Are Ten Ways to Use Facebook To Expose Your Content Marketing and Blog
Ten Ways To Expose Your Content Marketing Using Facebook https://t.co/Vx9SRcz38J @whoisvisiting pic.twitter.com/TmfgCCIaGV

— Whoisvisiting.com (@whoisvisiting) 19 September 2016
Buffer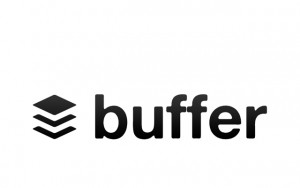 An obvious key to promoting your content using Facebook is to be seen. And whilst there are many ways which you can increase your visibility, posting links to your content frequently, will inevitably improve your chances. Buffer is a social media management tool which allows you to control all of your social channels, including Facebook, in one collaborated way.
So therefore, you can save time and organise your posts for the day, week or month, in one go, to ensure your elite content will be visible for a long time to come, without any further effort or interruption.
Post to groups
Facebook is a platform littered with groups on all kind of topics. You will without doubt be able to find hundreds of suitable groups with relevant people in them, ready to be notified of your amazing content. The best way to start is by searching for the key theme of your blog post or website and go from there. See what appears and join as many as you think will be worthwhile.
If you are finding a limited amount, then try new search terms and phrases. Another hack to join even more groups, will be to find a member of one of the groups which you have already joined, and click through to their profile to see which other groups they are a part of.
Only join 10-15 groups a day as you may well be blocked for aggressive behaviour. And similarly when posting in groups, do not spam. Offer your content in a presentable, respectable way which is genuinely useful for the members. Groups will be either classified as open or closed, and may require admin approval before your link will be live. Some of the groups you join will have thousands of members, others which are more targeted and niche, with less, but all are worthwhile posting into and it is not time consuming to share.
Create A group
A longer-term option and if you are producing content on a very regular basis, could be to create your very own Facebook group. You will then have people coming to you for the opportunity to join and you can police who can become a member and what can be posted. You could market your group in other places to ensure you can attract the right kind of consumers for your content.
If you do choose to go down this route, then Grytics is a fantastically useful tool which supplies you with insightful analytical data on your Facebook group. Simply enter the URL of your own closed group or any other public group, and you will be able to access key information in your dashboard such as member stats, post stats, performance and history, with all data being available to export.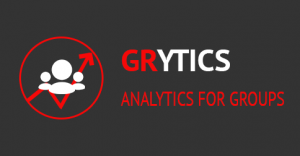 You can build relationships with the members and gain value from each other's posts and help build exposure together.
Avoid click-bait headlines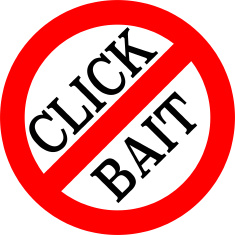 Despite the fact that click-bait headlines intend to instigate clicks and strong traffic with their sensationalist tone, on Facebook they can have an adverse effect on your attempts to increase your traffic. Facebook says that their research shows people do not like clickbait headlines as they immediately suggest spam and people automatically avoid them as they are annoying and deceptive.
It is one of the most recent priorities of the latest Facebook algorithm that it will work harder and implement systems to identify misleading headlines and websites with high-bounce rates. Ultimately, it is moving to ensure that posts of that nature will suffer in the newsfeed ranking. Therefore, so that your content does not suffer, it is important to share headlines that are in fact more informative, set appropriate expectations and give away some of the information of your post.
Because before it would have been worthwhile to conceal the information to intrigue the click through. But now you must accept that, it is better for your post to have the chance to get a click through and be seen, than not be seen at all.
Facebook Ads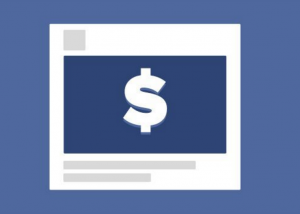 Facebook is the most direct marketing platform in the world, no longer do you need to go through dozens of other channels such as newspapers, television or radio to reach a group of people. Facebook is a free advertising platform and you have the freedom to share anything with anybody to a certain extent.
But it can certainly be worthwhile to use paid advertising to promote your content even further. Facebook adverts are a masterful way to get amazing amounts of targeted impressions and for less money than you may initially think.
Both side bar and news feed ads are ways which you can expose your post to a far greater pool of people. Adverts are a crucial part of Facebook, they are imperative to the running of the site as it is of course a free service for consumers to post, share, communicate, call, educate and play.
"Ads support our mission of giving people the power to share and making the world more open and connected."
So you cannot look at these adverts with the same negative intentions as many others, as without them, Facebook would not be what it is today in terms of quality and range of service provision. And the beauty of Facebook is that they have created a mutually beneficial system whereby you can filter adverts to suit your own needs with customised audience parameters, specifying to find your perfect reader-persona with exact demographic matches.
Consequently, the advertiser gets a more effective result and consumers see things which are actually useful. Not just there for the sake of, it annoying you, having no impact and wasted time/money for the marketer. So running an ad campaign of a certain piece of content which you are promoting would be a very sensible option and AdEspresso, is a tool which we would recommend for the planning, running and management of your advert campaigns. "Tracking and managing your Ads is easy with AdEspresso. More control over your ads for placement, timing, and custom audiences means higher conversion rates for you."

An official Facebook marketing partner, they will provide split testing, analytics and optimisation, for you to perfect your content advertising campaign and succeed in expanding your post to the people you want to see it.
Manual share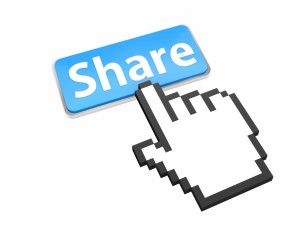 Creating and building your own relationships with other content promoters can allow you to share each other's work and expose to new audiences with further impressions and reach. These can be made through cold emailing writer's of other blogs which interest you or reaching out on Twitter through direct messages, LinkedIn InMail or even Facebook itself.
The more of these relationships you can make,then the greater chance of more traffic you will have. And don't be put off approaching because there will be people willing, as they are in the same boat as you are, wanting to get more traffic.
A great tip to remember is that sharing other people's content which is genuinely good and interesting like your own, to get the attention of a potential relation, is no loss to you as you are only helping your friends and followers as it is. And it will still strengthen your visibility, even if you do not convert through to create the relationship.
Co-promote

We have before-mentioned our love for Co-Promote and have been using it for outreach across Twitter, but now a new feature is allowing you to gain shares on Facebook which is well worth taking advantage of.
"CoPromote is a free co-marketing platform to help content creators boost their social shares on Facebook, Twitter, and Tumblr to new target audiences. We have a community of 300,000+ members includes authors, artists, bloggers, brands, businesses, designers, filmmakers, musicians, photographers, tastemakers, and more."
The concept applies so that the more you share, the further you will have the potential to be shared. With the free account, you will be able to share up to 15 other posts in order to generate your reach. However, there are premium plans available for unlimited boosting and excessive reach.
Why it is so effective as a tool for not only shares but driving traffic, is because your selected post can be tagged so that it is shared by relevant, industry others, not just anybody. So the audience shared to is worthwhile and not just a vanity statistic. You will quickly find your chosen boosted post receiving new shares and building relationships which will continue on for a long time.
SumoMe
SumoMe is a brilliant tool which specialises in website traffic and optimisation and it can assist your blog in maximising your opportunities of getting Facebook shares in numerous ways. SumoMe will make it as easy as possible for people to share your blog post across their own Facebook when on your post, drawing attention to the opportunity and making it as clear and accessible to do so whether on desktop or mobile/tablet. Of course, that creates the opportunity to gather more shares across Facebook as it is exposed to their connections on the platform and hopefully it can snowball from there. There is also the option of the highlighter tool –
"With Highlighter, your visitors can highlight sections of your articles to share with their friends, coworkers, and more. This does two insanely valuable things: 1. Drives you social traffic 2. Highlights popular sections for you readers."

Quuu
Quuu is a service which integrates with Buffer to provide automated, real-life, relevant posts for people's social media channels, which will schedule and be sent out in an organised pattern. This is an excellent idea in itself for automating awareness of your company, blog or business etc throughout the day without your own intervention.
But what is even better is that you can provide the content for everyone else who are doing exactly the same! Simply upload your post to Quuu, select the categories which it fits into, and after it has been approved, your post will be filtered through all kinds of different Facebook accounts, appearing in the news feeds of all different potential readers.
Because who it is posted by have selected to receive posts of that topic and will relate to the category which you chose for your post, the audience should match up to make it a worthwhile fit and very useful and vast exposure for your article. Quuu is a paid service but for the added impressions you will receive and potential traffic generated it is a well-worthwhile expense to consider and you can upload as many posts as you would like to Quuu so there is no end to your shares.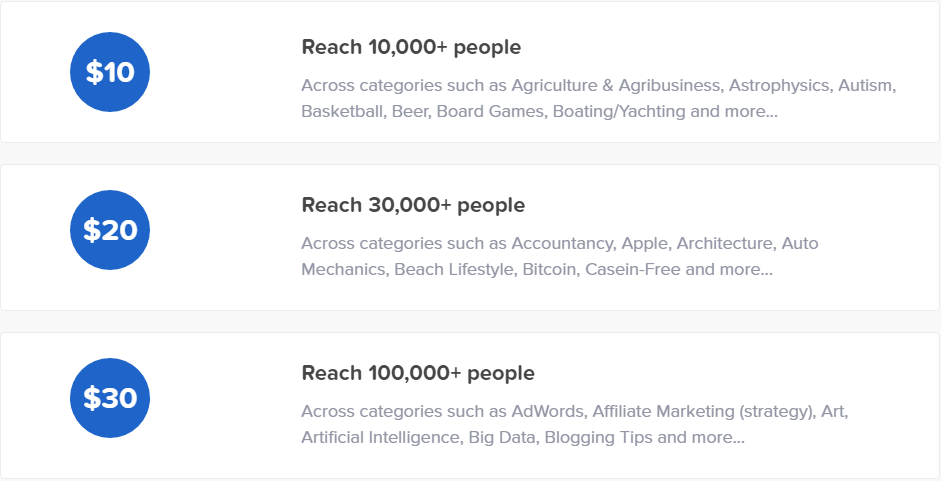 Use Imagery
It is a fact that image-based and video posts are the most interacted with on facebook and it will certainly improve your chances of converting interest if the link to your content is well-presented, alongside an eye-catching piece of imagery relating to your post, so that it stands out in the news feed. Another hack would be to update your cover photo with artwork of your newest blog post announcement. This will extend the awareness that your new blog is live by appearing in the newsfeed. Here is a great post for some brilliant tools to create stunning social media images to enhance your Facebook visibility.