B2B Content Marketing involves the process of using the power of information to make others aware of your business, brand or promotion.

It is essentially a representation of your brand via words, images or videos which are of use and interest in order to expose the awareness of, and market your business.
88% of B2B marketers are using content marketing, up from 86% in 2015 - therefore, the impact and importance of content marketing cannot be ignored.

However, this also shows how competitive the world of content marketing is and that is why it is so crucial to produce articles which are of genuine value and purpose, with an individual twist so that you can stand out from all of the other businesses who are too, producing content to market their company.
To have a blog on or alongside your website is extremely common these days, so rather than just creating content for the sake of it and because it is seen as the 'expected thing to do' - you want the content which you produce to have a real effect rather than existing for vanity and occasional visibility.
Why content marketing for B2B?
It can't be denied that content marketing is a fantastic opportunity to earn great exposure for a business in today's world which is so online-based, viral and social.
It not only delivers basic awareness from companies who may not have come across you before but if your content is legit and useful, it can instil a loyalty and trust amongst others which can go way further to achieving success in your marketing efforts.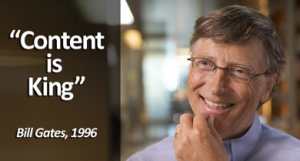 It can also offer added exposure through extended social shares and can be an excellent lead generator for your business - if you plan and implement it well.
Content marketing is also a cost-effective form of marketing compared to some approaches which require far deeper pockets.
So it is an accessible option for businesses of all sizes and budgets. If successful, you can reduce your cost-per-customer acquired, dramatically.
Content marketing for your B2B business will also enable you to achieve a brand identity and the stronger that can become then the more recognisable and familiar you will be seen across your industry.
It can represent a form of customer service beyond the required expectation and that is a huge influential win for your brand. It is a platform for creative freedom and you can spread your wings to discover new opportunities.
But imagine the effects mentally and psychologically as your amazing content is being consumed and enjoyed, increasing the likeliness of companies recognising who you are, recommending you, mentioning you or even doing business with you either short-term or long-term.
Identify the ideal customer and establish aim
What you will need to do if you intend to take the next step forward in your content marketing approach and begin to achieve a stronger performance from your posts is to identify why you are writing the article, who it is intended for and how you want them to perceive it.
Rather than targeting everybody with your content and hitting no-one, you want to define your target specifically and then you will be able to produce content which is directed at them, so to get their attention with greater ease.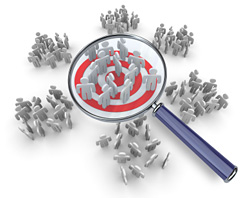 1000 blog hits from the correctly identified target would be far more useful than 5,000 views from non-relevant parties.
So to identify your optimal audience you will want to do some ideal customer research and ask yourself, who it is you would usually and ideally do business with from your industry.
Until you have gathered these factors, you will be wasting your time with a wayward strategy which will not be as effective as it could be.
This creates a large opportunity cost of the time you have spent on this campaign. Here is a useful piece of content which goes into further detail on the idea of the 'ideal customer'.
Then you will want to consider....
Are you aiming to become a thought leader amongst industry others?
Is your content another way to be found by Search Engine Optimisation?
Your content could alternatively be a key way for you to make sales, achieve sign-ups or newsletter recipients for further promotion in your marketing funnel
Or it could be for a temporary, one-off campaign as you look to build an awareness of your company at a certain stage of development, or a particular project or promotion
Another use of B2B content would be to achieve visibility on social media platforms
Once you have sat down and established these points and your direction, you will be able to develop more productively in your content marketing strategy.
Where to get your content ideas
Analyse Your Target Audience
The first place to start is with your above planning and taking your already identified, ideal target and then your industry and branch off with ideas which are relevant to them and what they are going to want to read.
Of course it will depend massively on the range of industries your business covers, but everyone has a particular point of contact which will be the same or similar, across the board.
Think more about life from their point of view. Put yourself in their shoes and think about what topics are they interested in and what will actually help them.
Make a list of key topics in your industry and expand on them to find different categories which you can make all kinds of posts about.
Monitor Your Current Content
An analysis of the success of your existing content and a closer look at your analytics may help for numerous content ideas. Which styles and topics of your current, live content have performed well in driving traffic.
But more importantly, the correct traffic for your end goal. Be that conversion, leads, low bounce rate or high numbers of shares. Your Google analytics will be able to show you this in clear detail.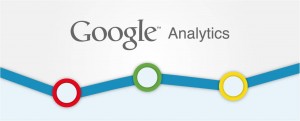 Here is a really useful article which will help you set up how to identify traffic from social channels.
Investigate
Other ways to gain ideas for your content include asking questions with your current clients when you are on the phone with them. Or mention when communicating on email that you are working on a blog and what might they like to read about.
You could also produce a survey to blast out for a more detailed response, asking for their thoughts, which can then drive your direction.
Don't feel that you are in it alone. Speak to members of all other departments in your company. Set up and involve everyone in a Slack group for communicating and dumping ideas.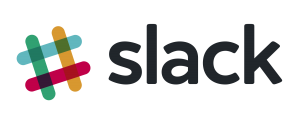 Have a look and see what your competitors are writing. It may sound sneaky, but why not?
You can then take their content as a basis, and build better versions, using the Skyscraper technique of Brian Dean.
Alternatively, it can just simply give you some ideas for topics. But either way, ensure you never plagiarise!
Buzzsumo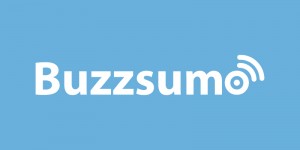 Buzzsumo is also a great tool for you to do some article research. Searching keywords to see which styles and topics of content are performing better than others.

You can analyse further as to why they are doing better than other ones, and take the strongest ideas from them to compile your own. The Google keyword tool is another excellent way to gain insight for what will be best topics to write about for SEO purposes.
You can search for how regularly certain keywords are being looked up during a month.
Of course, you may find that some are insanely competitive and that it may not be worthwhile to write content regarding a particular phrase as it will not bid high enough to bother.
But there will be lots of examples of 'low hanging fruit' whereby the term will be popular enough so that it is worthwhile to go for, but not so much that your post would simply get lost amongst the rest.
Content Table
A content table can be an effective way to mould your articles and where they will begin to be take shape and transition into finalised ideas.

You can then start to plan further and begin to manage your article ideas ready to begin creating some world class content to outreach.
You can create this table in an Excel spreadsheet or Google Document and include all of your pre-established keywords and topics along with your target audience individuals and content forms to start mixing and matching to form finished ideas.
Here Are Some Forms of content to consider
News
How-To Guide
Tips and tricks
Tools
Link round-up
Opinion
List
Review
Research
Interview
Presentation
Survey
Video
Podcast
Infographic
Quiz
Create An Article list
Creating an article list will help your preparation and save you time and stress in the future. You can order your articles in a list by priority. Colour co-ordinate so you have a range of shorter alongside more in-depth article topics which will require more thought, effort and time.
You can then produce a content calendar with your articles included on certain dates to meet deadlines so to organise your content process and achieve a certain target.
Writing Your Content
Once all of your planning and preparation is out of the way you can finally start to focus on the actual writing and creation of your content. So get yourself a large coffee and open up your notepad or word document.
Formality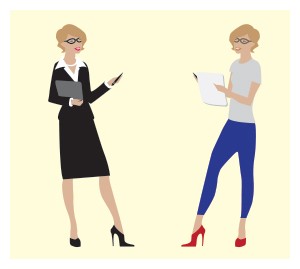 It is important for the identity of you blog going forward that you select a formality and stick with it when writing.
This should be dictated by the theme of you company and brand as a whole and should fit in with all other marketing efforts, including social media and advertising.
You want everything pulling together towards the same goal and a clash of formality would weaken the strength and legitimacy of your brand identity. You may present yourself with a more serious and formal tone.
Or on the other hand, it may be more suitable to go with a lighter-hearted, more colloquial and comical, informal manner.
Whichever it may be, keep consistent with it so you keep a familiarity of your blog for returning visitors.
However, formality will always be a variable of context and that can change depending on the purpose and individual situation.
Your Blog Represents Your Company
Though your blog is not an English exam nor an assignment of any sort, it is very important that it is well-written and articulate.
That is not to say there must be long, confusing words thrown in. It will still obviously relate to your business' personality in word-choice and structure, but whichever route you do choose, you must ensure it is readable, flows nicely, has a logical structure and is grammatically sound.
After all, this piece of content which you intend to share about widely is a representation of your business,
if it is well-presented and of high-quality, that will reflect superbly on your business, regardless of anything else. Alternatively, if it is shoddy, rushed, error-prone and unattractive, that will be remembered and associated going forward.
Grammar
Proof read your article over as many times until you are happy that there are no sloppy errors. Do it that day and then again the next morning with fresh eyes. Have a colleague scan it through, also.
Grammar errors will not be the difference between average and great content, but as said before, the content represents your company and grammar errors can suggest a lack of care which is a trait you don't want to have associated with yourself.
Grammarly is The World's Most Accurate Online Grammar Checker and a tool we would recommended for avoiding errors.
They aim to ensure that everything you type is easy to read, effective, and mistake-free.

No Self-Promoting On Your Blog
You are never going to build up trust if you are constantly dropping hints and self-promoting.
By doing so you are contradicting one of the key intentions of the blog which is to gain a trust and reliability.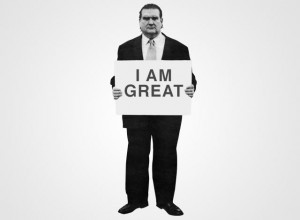 The point is to get noticed through the quality of your blog so that they will remember you or return. It is a longer-term strategy than to simply drive traffic and pepper visitors with your business on arrival. You have to be more patient and tactical.
Headline
The headline for your content is of course of immense importance to the success of your work as it is the first element which will get noticed and is the initial tool in which you can draw the attention of your readership and traffic.
So for this reason it is worth spending respectable time in making sure that you get the optimum headline possible. Inevitably, the headline will be dictated by the key theme of your post, and the keywords which you have identified as the target to rank for.
But how much or how little you give away about your post in the title is up to you. You can dangle a carrot and intrigue people with a slightly mysterious headline which aims to conceal the greatest part of the article so to entice a click-through.
But depending on the formality which you are aiming for, it can be perceived as cheeky, slimy and a bit cheap to do so.
It suggests that you do not necessarily trust the quality of your content alone to drive the traffic and therefore maybe it is wiser to be upfront and clear about what your post will inform of.
Many algorithms are now working to punish those blogs with 'clickbait' style headings. So it will be at your own risk to take that approach.
At the same time, make sure your heading still has a lot of character about it and is engaging and interesting.
Try and add colour and imagination without over-doing it. SumoMe's headline generator can be of assistance if you are struggling to pin down that erfect headline for your post.

Presentation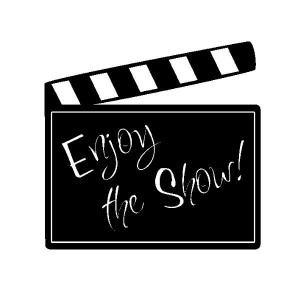 Rather than a bland page of content you should aim to be creative with your presentation to keep the attention of the reader. Images, videos, meme's, facts, engaging sentences, GIFs and infographics are all potential inclusions depending on your chosen style to keep the attention and create an enjoyment for the reader.
Ensure that your layout is tidy and presentable, with appropriate and consistent spacing throughout, along with the correct sized and non-pixelated images.
Further Reading
Check out these recommended posts for alternative information relating to your content marketing and how to gain the best exposure possible
How to Get Your Blog Post Shared 1,000 Times How to choose the right social network to share your content How (and Why) To Better Organize Your Content Marketing Ideas These Lazy Writing Mistakes May Be Turning Off Your Readers 10 Ways To Boost B2B Content Shares 5 Tools That'll Make You an Amazing Headline Writer 21 Brilliant Ways To Expand Your Content Outreach The Ultimate Guide to Create Meaningful Content