We explore the topic of lead generation and the complete process proven to deliver your business a significant increase in traction, lead quantity, lead quality and overall sales potential.
Lead Generation Introduction

What is B2B Lead Generation?
B2B lead generation is essentially utilising different methods which can create business interest in your company.
Lead generation is the result of your B2B marketing efforts at the top of the funnel - that is once the visibility has been created, awareness has been registered and access for contact has been made in some form.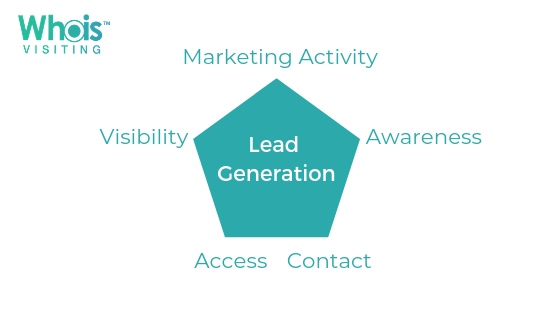 Generating new leads consistently is the decisive factor influencing the potential number of sales in the pipeline and this is the key to your business succeeding in a competitive market.
It is important to maintain an advantage over your competitors with innovative and refreshing approaches to your B2B marketing strategy.
But generating new leads is considered a major challenge to overcome for B2B marketers.
How To Generate More Leads


Lead generation strategies come in all different shapes and sizes, through various creative and logical channels.
Ultimately, it is intelligent business positioning. Placing your business where the audience is looking, for the best return on investment.
Adopting the most effective strategy can be a frustrating and demanding task.
It is a long process to perfect, but with the appropriate research, planning, techniques and tools, you can achieve the volume and quality of leads required to improve your sales results, meet your targets and grow as a business.
With so many possible lead creation avenues available for you to experiment with, it is important to distinguish which is the optimum route for your business to take.
Inbound and Outbound Lead Generation
Inbound marketing activity involves the use of digital channels to bring business directly to you through online presence, visibility and website access.
The beauty of inbound marketing is that once you have created the ideal customer profiles whch you want to target and built a framework of each prospect's journey from Point A - all the way through your acquisition funnel, it is a largely automated process.

When constructed with appropriate attention to detail, inbound marketing srategies can produce ectremely effective results in terms of scalability and have a positive return on investment for your business.
You will need to keep your content updated throughout to maintain growth but it is a logical and practical way of being discovered and generating new business in the digital era.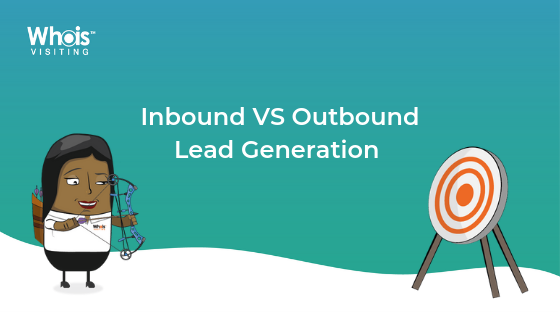 Outbound lead generation is still relevant, even with the developments of digital marketing.
Because sometimes, nothing can beat the manual and direct approach of identifying businesses you believe are ideal customers and going out to them to make things happen.
There can be a drawback with regards to the time and expenditure of outbound marketing, but it can also cut the confusion or technical difficulties often found with inbound strategies.

However, both can be blended to create a strong dual marketing assault.
Lead Generation Plan
There is no right or wrong answer as such when it comes to lead generation. It is all about what works at the time and allows progression and business development based on the context of your situation.
Because the ever-changing world of business generally, and specifically, is fast-paced. Things which work at one stage may not so spectacularly further down the line.
Lead Prioritising
It can be overwhelming and complicated to manage a large number of campaigns at once.
Try to order which lead generation processes you want to prioritise in terms of testing and determining the long-term potential of.
Consequently, return on Investment is a key metric to build around.
To understand this, lead scoring and qualification are both well-worth taking into serious consideration.
Some lead gen strategies can provide quick-win situations, often spray and pray on a large scale, with less sustainability in the detail of the leads generated.

But it may bring your business through a period of downtime in the moment and allow you to then plan more pragmatically going forward.

Collate together the customer, industry and marketing information you know and can obtain, then get a clear picture of your budget for new campaigns.
You can asses which options fit your time-scale and also which methods match the marketing skills your businesses has in resource.
Ultimate Lead Generation Guide
The following resource can be considered as an Ultimate B2B Lead Generation Handbook – and will help you in preparing your marketing strategy and ultimately instigate your lead generation.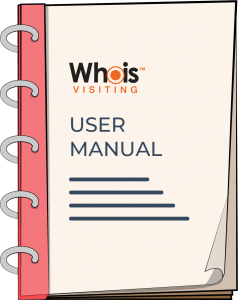 Ultimate Lead Generation Guide
Content Marketing
Content marketing is the perfect digital marketing platform for your business to be creative and establish its own personality and identity.
Not only that, but it is an opportunity whereby you can achieve vast levels of visibility, build trust and authority in your business and assemble a solid foundation for leads.


B2B Content Marketing can be aligned with your SEO strategy and will enable you to dominate search engine results and be found where your potential clients are looking.
It is the perfect inbound solution. Content Marketing is material which gives you a reason to be seen and found by your audience.


Not only will prospects be discovering you with absolute ease, but they will then begin trusting your advice as you gain authority and start that all-important customer-client relationship process.


Content Plan
Content should be produced with the intention of engaging, educating and entertaining your potential readership of customers.
If you take this into account when planning and preparing what you produce, you will never find yourself creating pointless or empty substance.
Make sure that all of your content is coherent and pulls in the same direction to the pre-established goal.


Remember that content marketing is a long-term lead generation strategy and you are unlikely to succeed without a detailed plan of action outlining the direction and intention of your content.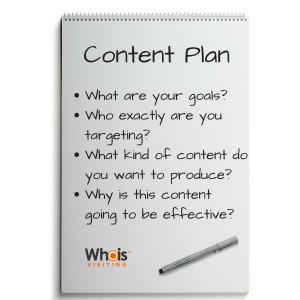 It is important to document the plan going forward so that you have a benchmark to use and so that you can assess the eventual success of the campaign.


Breaking your content down into three categories will help you organise and manage the overall project:


Top of the Funnel Content
Content around broad topics which you can use to help gain visibility and awareness of your business and brand.
Attachment to articles, videos, infographics which offer value and build the framework of your brand identity.
Advertising through giving knowledge, insight, enjoyment and assistance.


Due to the nature of targeting 'umbrella terms', you will find traffic to content in this category will be greatest, but direct conversions at their lowest.
This is because the wider subject areas reach more people, but of whom, not all are an ideal customer profile.


But there are alternative advantages you must remember when putting time and resources into this style of content such as impacting your branded search terms, building your domain authority, gaining email subscribers and a social media following.
All of this contributing to the overall funnel and for retargeting parameters, a way to disregard and qualify information about the audience you want to be driving towards.


Industry funnel
The second stage of your content marketing plan should be more aligned towards your industry specifically.
Give away advice and tips to become the hub for legitimate industry information. And if your advice is trusted then your product and service will follow.
You are no longer trying to gain the initial awareness by spraying content widely, but aligning more detailed content topics, drilling down with a bit more of a niche.


Now you are becoming a genuine thought leader amongst the decision-makers in your remit. This can be extremely powerful.
A quality blog or publication releasing frequent content that is in demand gives your business a massive opportunity to grow with effective exposure levels.


Product / Service level content
This content category involves short-term, hard selling material. This is going to be found on your website for prospects at a different stage of the buyer cycle.
They don't want information about generics, or industry 'tips and tricks', they want to know why and how you can help their business get results in different ways which they can relate to.


Case studies
Ten reasons why this service...
Competitor comparisons
It could also be wise to take advantage of the low-volume, high conversion, SEO conversion pockets directly-related to your product or service.
Creating landing pages for the specifications of each element with craft and engaging features.


All stages of the funnel have their own purpose and have the potential to generate leads for your business - but some will be more direct than others.
Have patience and trust in the process of the effects of good quality content and a funnel which ticks all of the boxes.



Producing Content
The production of your content
is not always straightforward. Even with a brilliant plan and ideas for the subjects of articles and videos, actually creating the content in its raw form is a challenge.
If you do not have a specialist content writer, graphic designer or someone confident getting involved in creative projects, then it can be tough to compete with the level of quality which is being published by other businesses who possess superior budgets and creative assets.


Another factor is the time which it takes to prepare and complete your content.
This must be taken into consideration and weighed up in terms of the balance and therefore the opportunity cost of working on one campaign against doing something else.
It may even need to be outsourced if this works for your business on a practical level.


Be prepared, if you really want to generate leads consistently with content, you will need to release frequent updates and you must implement the strategy for this.


Formality
The formality and tone of your content must be consistent throughout. It needs to match the personality of your brand and the environment you want to be associated with the business.
This creates a familiarity and something which prospects can resonate with. You do not want to confuse them by sending out conflicting vibes and characters.


Content Aesthetics
It is not the end of the world if your content is not the most glamorous or functionally impressive.
However, clean and well-structured presentation should be a minimum requirement if you want to see traction - especially if you are producing
whitepapers.


Because this content is a direct representation of your brand and if its appearance is scruffy or unprofessional it reflects negatively on you as a whole - no matter how valuable the content actually is.
So do not allow that to be a restriction to the potential impact of your article. Ensure the layout and spacing is tidy with no visual boundaries.


Content Distribution
It is amazing that you are now sitting on a content portfolio which has so much positive influence on your prospects and the potential to start generating awareness, brand trust and leads.
But all of this means zero if it is not distributed accordingly, and effectively.


Content throughout your funnel with varying intentions will want to be distributed in alternative ways. However, your main outreach platforms are:


Social media posting
Social media groups
Industry forums
Paid advertising
Search Engine Optimisation
Purpose-built content sharing platforms
Emailing subscribers
Feature on the website homepage
Pitching content to influencers
All of these will contribute to the exposure of your content.
The first thing you should do when completing any new content is run through a check-list of your circulation avenues and give your content the best chance to launch successfully.
You are in effect, marketing your marketing material.



Social Media Marketing