25 Ultimate B2B Lead Generation Tips
Last updated Jul 31 2018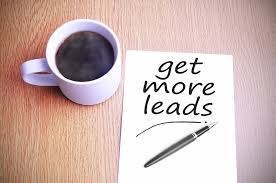 B2B lead generation is essentially utilising different methods which can create business interest in your company and drive traffic to your product or service's landing page.
Lead generating is the key to your business succeeding in a competitive market. It is important to maintain an advantage over your competitors with creative and innovative approaches to your B2B marketing campaign. But generating new leads is considered a major problem to overcome for B2B marketers.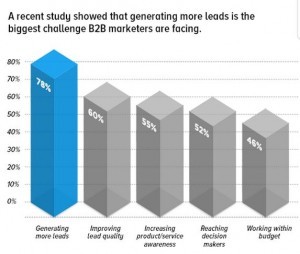 Adopting the most effective strategy can be a frustrating and challenging task but with the right research, techniques and tools, you can achieve the leads required to improve your sales results and meet your targets.
With so many possible lead generation methods out there, it is important to distinguish which is the best route for your business to take. The following tips can be considered as an ultimate B2B lead generation handbook – and will help you in preparing your marketing strategy and ultimately instigate your lead generation.

Content Marketing
Content marketing is the perfect digital marketing platform for your business to be creative and establish its own personality. Not only that, but it is an opportunity whereby you can achieve visibility, trust and a solid foundation for leads.
Though it is often associated with B2C, it can be easily transitioned to the B2B industry with alterations in approach by following the same intentions but adapting the concepts to the needs of the B2B industry and the people in it.
A brilliant effect of good quality content will enable you to dominate search engine results and be found where your potential clients are looking.  Not only will they be finding you with absolute ease, but they will then be trusting your advice as you intend to start that all-important customer-client relationship building.
Nat Eliasonn's piece on growing a website's visitors from scratch is really interesting and we liked the section outlining how to organise your initial article structure and plan your content using a spreadsheet to break down topics and generators.
They can then be brought together to create a list of ideas which you can refer to when in need of something to write about.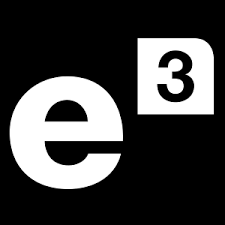 Content should be produced with the intention of engaging, educating and entertaining your potential readership of customers. If you take this into account when planning and preparing what you share out, you will never be creating pointless or empty substance. Make sure that all of your content is coherent and pulls in the same direction to the same, pre-established goal.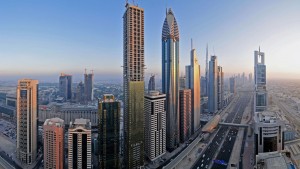 Brian Dean (Backlinko) created the Skyscraper technique which is a logical way to improve your content and eventually your visitors, with link building.
His idea involves locating and discovering current, link-worthy articles and building on top of them to create something newer, bigger and better.
Alternatively, you can also use NinjaOutreach to search for the most shared content. The Skyscraper technique does not stop at creating the post, remember that you have to promote it to those who shared the post and those who've linked to it as well.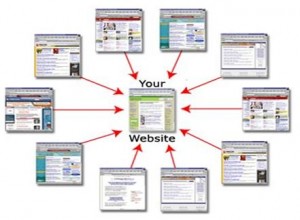 Contently defines a microsite in the following way –
A microsite is a branded content site that lives outside of the company homepage and/or brand URL.
This is a way to expand your business message and awareness in a tactical way. The content which you produce for your microsite does not have to link directly to your product or service, but if you are writing about issues or topics connected to it, then you know the people reading will be relevant.  It can be very useful for when you intend to focus on a specific campaign or venture.
Similarly to the point above, blogging on your own website, rather than in a separate location can be used to write about more direct topics to your product/service. You can also give advice and tips to become the hub for legitimate industry advice. And if your advice is trusted then your product and service will follow.
These ideas can stem from your article list you have created (see above).
Check out this excellent guide on How To Start A Blog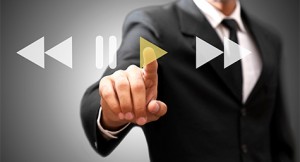 With the rise in frequency of B2B content marketing, it is no longer a well-kept secret and therefore, the emphasis to do it better has never been greater.
And the use of video can be a fantastic way to add spice and individuality to your content. It is the most shareable form of content but can be considered an intimidating task.
Therefore, the key to succeeding is to have confidence in the videos produced and that will come naturally if the message is genuinely helpful, useful and truthful.
With all forms of content you choose to produce, make sure you sit down and strategically plan from the point of view of who you want to interact with.
It is important to picture yourself coming from the angle of your ideal customer profile and identifying what it is they want, how they want it and providing that in a respectable, efficient and light-hearted manner.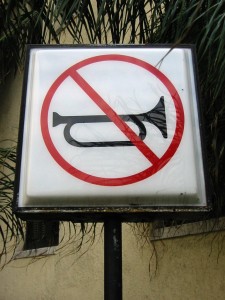 A fantastic tip for a successful content marketing strategy will be to avoid blowing your own trumpet and focus solely on something which is important to your potential B2B clients. You will then instil a trust within, as you are showing no ulterior-motive other than to assist their needs.
However, in the long-term, you may well benefit from that unselfishness. It might seem strange to not take the opportunity to promote yourself, but this approach will bring far greater validity to your words and your brand.

Social Media Marketing
Like content marketing, social media is an unbelievably wide-ranging area with so many platforms at your disposal. You must keep in mind that not all will be perfectly suitable for your industry so it is important to divide your time investment to each one accordingly. There are also many useful tools for Social Media Marketing outreach.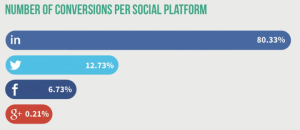 There is much debate around the effectiveness of social media marketing for B2B companies as it is very strongly linked to consumerism. But of course, LinkedIn itself is a database for professionals so it should come as no surprise that it is a leading social media source for B2B lead source.
With regards to your approach when using LinkedIn, It is crucial to create a clear and respectable presence and make sure to be active. It is effectively the Facebook of industry and you must transition your social formality with that in mind.
There are many ways to get active on LinkedIn, which will include sharing relevant industry articles and news, interacting with other businesses and business leaders, connecting with new people and joining groups which could open doors to new leads and information.
Let people know that you are there and ensure that you leave a good opinion of your business, its brand, what is stands for and what it can provide.
Kissmetrics' post on Advanced Linkedin Strategies for B2B, says that you must get your landing page in the best shape for lead generation and make sure that your descriptions are not boring or unnecessary.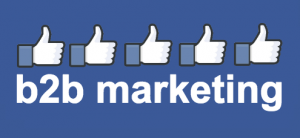 A B2B marketing strategy on Facebook must be approached with the long-term in mind. Though the main aim is to generate leads, it is not an overnight procedure and will take time. Asserting a brand awareness by obtaining shares and interaction without the success of leads initially, is required.
Visual content on Facebook is key to any drive and most importantly your business' Facebook profile needs to be there for access and information first and foremost. It is also important to have 'call to actions' visible on your page along with newsletter sign-up opportunities.
Again, like with LinkedIn, joining relevant groups on Facebook can be a way to drive new leads, but many pages will monitor your behaviour so that must come into consideration.
To gain more likes on Facebook, follow these ten points and increase your activity and engagement.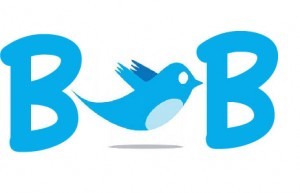 As previously mentioned in the content marketing section, it is a good idea not to be too self-orientated in your marketing – and this applies to your tweeting.
As Brainriders' tips for B2B marketing through Twitter states, other accounts will be more likely to unfollow if you continue to solely promote yourself.
Instead, share interesting articles, praise other businesses, other ideas and pieces of work which your target audience will find interesting and useful. They will then consider you as a reliable, respectable, informative and professional account – opposed to a spam-related one looking for a quick lead.
Hashtag hitchhiking is a prominent tactic deployed by B2B companies. It involves jumping on the bandwagon of a popular topic and making it relevant to your business. If a topic is trending then use of its hashtag is far more likely to increase impressions, engagements, potential follows and of course then possible leads.
Twitter is a platform which can be so direct in finding what and who you need. Using Twitter as a search engine to directly identify potential leads through phrases and hashtags is a clever idea and it is very easy to find and then follow potential prospects.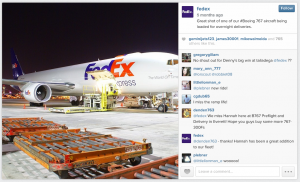 Probably the least likely social media platform for B2B companies to market using, however, there is potential for leads here.
'Why your B2B brand needs to be on Instagram', an article from Distilled, claims that there are at least 300 million Instagram users. Therefore it has to be at least considered in any strategy.
Instagram is all about storytelling and displaying visually what you can do. Again, it is not always going to be a sudden burst of lead generation, but with patience and quality, informative images, you will succeed in leading through potential clients out of awareness. You can display your company culture which can have a psychological effect on people who view your account.
Instagram is your chance to get into the minds of potential clients when they are relaxing and not expecting to be interested in business-related matters.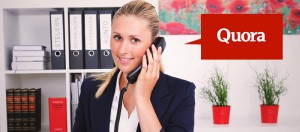 According to Socialmediaexaminer  – Quora is a useful place to share knowledge about your company and industry.
And we couldn't agree more. Quora is a form of social media which specialises in question and answer which you can utilise to discover, promote and analyse business topics with great detail.
By searching for the related keywords for your industry, you will automatically be presented with the questions which real, potential clients are having issues with, wanting advice on or to understand more about.
This is priceless data and allows you to get involved and be reactive. Educate the people who are genuine leads, directly. Therefore you would not only be creating a visibility for potential leads, but also a solution and presenting yourself as an industry expert.
It is very specific targeting, and you are able to view how many times your answer has been seen and evaluate its success with tracked links. Upvotes can also help to establish the success of that answer.
Essentially you can take it as far as you would like, create your own business account or appear as an experienced professional in the field. But if people are asking questions that you have the answer to, then it is a monumental lead generation opportunity.

Paid Traffic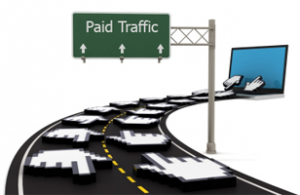 Paid social options can often be neglected due to marketing bosses not wanting to part with an allocation of their budget by putting it into something which they are unsure of the results.
But the way in which you can tailor your advertising to your needs suggests that is it a worthwhile and flexible tool. Everybody themselves knows that it works, because they have probably found something useful on their social feeds before which has appeared due to a paid campaign.
Linkedin provides a 'pay for leads' application which can be extremely useful in identifying interested customers while Facebook and Twitter can be great for targeting campaigns and adverts, deals and offers.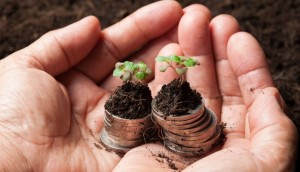 With how digital marketing has developed, Metia outline the evident need for paid social because organic growth is not powerful enough any longer, due to competition for space.
It is not enough to just create the content, it needs to be distributed appropriately and strategically. Natural lead generation in isolation will not provide the leads in enough quantity.

Email Marketing
Email marketing is all about communicating through structured email to generate leads and establish a relationship with clients.

Econsultancy survey on 'Why marketing should be personal' found that only 5% of companies are personalising 'extensively'.
It is wise when marketing through email that you do not treat everybody as one. Individualisation will be the start of a strong relationship, which is what you want to establish throughout your emails.
Once a potential client can see that they are valued and more than just a number, they are far more likely to listen and take notice of what you have to say.
Then, just as with your content marketing, you need to be sure that you are providing an email with a purpose which is going to help, inform and captivate.
Your email timing is important as is your patience and persistence. Not everybody is going to become a guaranteed lead from one, two or three emails. You must keep at it and keep providing variable content and information until you eventually succeed and make that breakthrough.
If you are emailing to clients or leads in other timezones, tools such as Boomerang can assist you in scheduling so you can send at the optimum moment and not miss an opportunity.

SEO
Search Engine Optimization can be used in synchronization with your content strategy to rank higher in search engines. Check out these 9 Free SEO tools which will help you enhance your website traffic.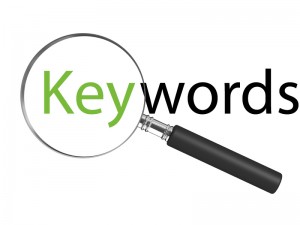 Use of Google Adwords can tell you which keywords are being searched for and you can build from that base and plan around it. Create a keywords list/bucket with the statistical information alongside it which you can refer to regularly with your initial article list.
Plan article topics and themes which people clearly are needing/wanting. You can then set up your writing structure to accentuate the essential words to be found more easily. And if the content is doing what it should, then leads will be generated.
There is no science behind giving people what they want and that is exactly what Adwords is telling you.

Growth Hacking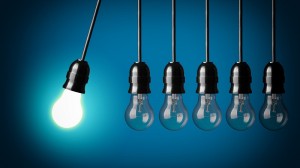 This is a revolutionary way to spread awareness of your business, with amazing logic behind it and it can be extremely powerful in lead generation.
Free trials, freemium versions and free credits are all good starting points for growth hacking schemes.
By making a useful and addictive element of your website accessible by sharing and inviting new users, you can expand your leads vigorously in a short space of time.
Whether it be free credits for use of a particular plug-in or a queue jump of some kind, create a simple problem with a simple solution. Time-saving, extra access or new information, in reply for something so menial and seemingly effortless. But each time new people are informed in exchange. The best thing about growth hacking is that you are getting other people to do your job for you.
CoxBlue article on growth hacking for B2B suggests that B2B marketers should focus on what 'B2C growth hackers are doing and find ways to creatively re-purpose their ideas for your own B2B company.'

Marketing Automation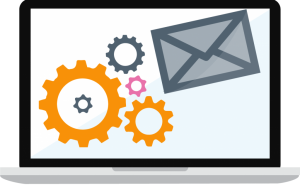 No matter which of the B2B marketing techniques you intend to include in your mix, it will always be a time consuming process. There are not enough hours in the day to get through all of the tasks which you need to be doing if you are intending to maximise your lead generation to its full potential.
Therefore, any automatic system to aid your speed of task completion is invaluable.
Automating your social tasks such as Facebook posts and Tweets will save you no end of time.
Using tools like Buffer.com will let you schedule your posts across all different platforms so you can prepare them all at once and clear that task in one go.
Quuu  can also be used to generate tweets for you relevant to your audience and followers. This can create interactions without any work needed and can be synced to your Buffer account for ultimate cohesion.
You can also automate your Twitter following and un-following process with Google Chrome plug-ins such as 'Twitter Follower'. This will help build your own Twitter Community which can be targeted with your posts as potential leads. Having more followers will also give your brand a more professional and reliable perception.
MailChimp.com software offers a vast range of email marketing services which will allow you to  target, customise, trigger and analyse your email campaign, adding great productivity to your team along with time-management and most importantly physical results.
Alongside this option you can automate your email campaign for sending follow-ups using software such as Replyup.com which will enforce a friendly approach to instigate responses and communication.

Analytics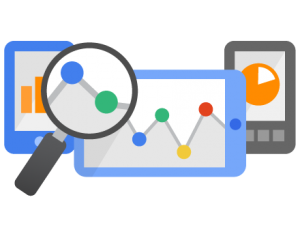 After a period of experimentation with your marketing approach your analytical data will determine the future going forward.
It is a good idea to sit down and digest what has gone on. You can then decide what to incorporate more of, put more time into and what you want to use less. However it is not always the right decision to dismiss an option without giving it a fair run – don't be fickle or judge too sharply.
Twitter will offer a basic analytic tool for your activity, monitoring what is engaging and what is falling by the wayside. It offers a summary of total impressions,interactions new followers, profile click, link clicks and mentions over a given period.
Google Analytics is a great way to keep on top of your website performance and success of content marketing with its demographical information. It is free, very simple to use and will be a good starting point for collecting what you want. It will give you an idea of how specific pages are performing.
Once you have been able to identify the pattern of who is being attracted and what is attracting them, you can enforce that specification in greater detail with more time or money behind it and continue to improve your lead generation results.