Another episode in our What If series focuses on Social Agency, We Are Social. What If Wednesdays are aimed at highlighting companies and how they may utilise our product to further strengthen value to their customer base.
We'll focus on some key techniques that Social Agencies should exploit when running their client campaigns.
Here's our What If scenario for We Are Social.
Our What If series#2, with We Are Social….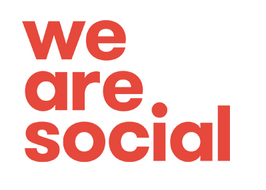 What if I were We Are Social – how would I use Whoisvisiting.com?
First things first, we've heard that We Are Social are the crème de la crème of Social Agencies with a huge client base and offices all over the world. Unlike my last What If post on an accountancy firm, we're a lot more clued up on Social Media Agencies and work really closely with a number in both U.K and U.S. –  this lends some strength to our analysis on how Social Agencies can utilise Whoisvisiting.com to drive more benefit to their clients.
Who are We Are Social?
For reference, here's We Are Social's official website (http://wearesocial.net/). Founded in 2008, they've built a team of over 500 Social Media geniuses in 8 offices over the world.
If I were We Are Social, where would I start?
1. Qualify the Whoisvisiting.com product. We always start with qualification. In any product or service it's imperative to have some qualification criteria on how suitable it is to you, how suitable it is to your clients and how commercially viable it is.
In the case of We Are Social, there's the obvious question of 'What will Whoisvisiting.com tangibly deliver for our existing client base?' (we'll answer that further down). A few other questions to consider:
– Does this product fit our overall business strategy? – Can this product be utilised within our current client base? – What are the limitations of this product in terms of geography, demographic reach? – What are our B2C vs B2B clients (as Whoisvisiting.com can only be utilised within B2B) – How scalable is this product? – How autonomous is this product, i.e. how much internal staffing time/resourcing is required? – What are the alternatives? – What is our way of monetizing this product? – How is Whoisivisiting.com utilised by it's eexistingSocial Partners?
2. Audit the product When you have a large volume client base such as We Are Social, and you have a number of revenue streams from each client, it's very tempting to continue piling on various additional service lines to increase your profitability per client. Whilst in theory this is works, in practice there needs to be some planning and foresight into introduction of new channels of business to existing clients.
Here's a few quick tips we suggest:
We've got a great FAQ's page which answers a lot of questions but if I was We Are Social I'd be directly on the phone to one of our team understanding the finer detail, putting a serious case forward on exactly why Whoisvisiting.com would deliver benefit to We Are Social. Within this stage is addressing the internal audit process around the product and how this marries into We Are Socials infrastructure. Key decision-making may include: – What business intelligence will be delivered? How can this business intelligence be formatted and presented to clients. – What's the install process and technical competencies required to install and track business visitors on client websites. What's the accessibility and 'red tape' to go through in order to get tracking codes successfully on websites. – What's our current mix across services to clients and how well does Whoisvisiting.com product marry up against various differing clients and the services they're engaged with? – What is the time management requirements for We Are Social to implement and maintain the product for clients. How does this impact it's current ability to scale. – How can this model/partnership be monetized for We Are Social? – Can a monthly provision for account management be a billable service? – Can initial set-up and implementation be a billable service? – Can ongoing consultancy and refinement be a billable service? – Do we offer a white-label or margin on the data itself? – Can the quality of the data be cleansed by our internal team and be a billable service? There's a load more that We Are Social would look into but hopefully the above provides a structured insight on audit on usage of software. 3. The fun part… We Are Socials action plan! Assuming all of the above conditions were met (and more that I'm sure we'll have missed!) – here's what I'd do to deploy Whoisvisiting.com as an additional service to We Are Social.
Create a Test Case. 
Generally when it comes to partnerships and opportunities moving forwards, we always suggest that the partner installs Whoisvisiting.com directly onto their own account. There's no better way of getting to grips with a product than getting your teeth into it yourself. This is the best way to gather insight and knowledge into the product and what the benefits are – ultimately allowing yourself and team to translate the benefits more successfully when it comes to signing up a client. Work closely with our Partnership Team throughout a trial and use them as a sounding board to understand what's happening and how as a business you'd can make the most of the data.
Build a client priority list (manage your deployment!)
Following on from some internal analysis and decisions to proceed, the next stage is developing a roll-out strategy to your client base. This means defining some criteria around your clients in order to set priorities against the most like to proceed, profitability of clients etc. Generally companies perform this in an ad-hoc process however we'd advise carefully rolling out an additional service line in a manner which mitigates risk and is eased in in order to avoid current day-to-day disruption. Here's a few quick tips on this. #1 Accountability. Give someone (or a team dependent on the size) reigns to manage the deployment of the the product. This may be pre-existing and defined such as a Sales Directors role, but if not be sure to have something in place to oversee the overall process. #2 Client Profiles. Analyse the best suited clients to utilize Whoisvisiting.com. Perhaps these metrics are based on generics such as Turnover, business type or perhaps it's more discretionary and may fit perfectly with a specific social campaign that's about to be ran. Define your metrics and use this to priortise your client list for rolling out Whoisvisiting.com. #3 Sample. It's suggested that you implement a sample client base before a full roll-out. Agree a period that you'll run the product under this trial before rolling out (we generally recommend a sample client base of 10 and a trial client period of 30 days before progressing further). #4 Business modelling. (this should be right at the top really…) Plan your business model for the commercials of the product.
An example model may look as follows:
Example client fee structure: Product set up fee: £100 + VAT Initial consultancy, training on product: £295 + VAT Whoisvisiting.com product fee: £99 + VAT per month (note this will vary according to traffic levels) We Are Social Account Management: £99 – £299 per month We Are Social Data Management fee: £99 – £499 per month Note that the We Are Social Fees are completely dependent on the size and nature of the client. These client fees will vary according to internal hourly rates and dependent on hourly rates. The above are example structures again this will vary dependent on our our partners choose to roll-out the product.   We're hoping our What If Wednesdays provide a thorough insight into some of the opportunities that our product can provide. The aim of our weekly article is to highlight the various different uses of Whoisvisiting.com and how there'll be different applications for different customers. Thanks for taking the time to read and if you're interested in any more info please do give us a shout!